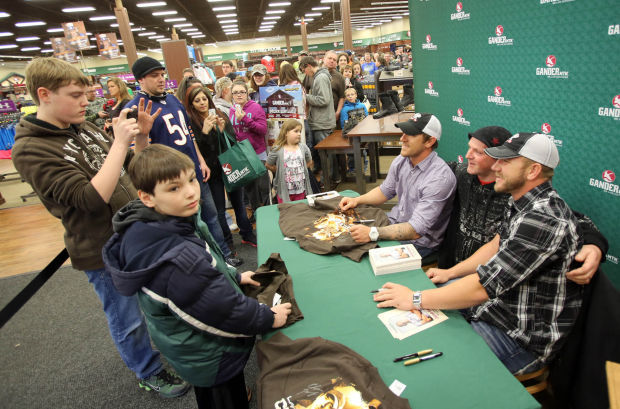 Gander Mountain plans to close its longtime big-box store at the Southlake Mall in Hobart as it files for Chapter 11 bankruptcy.
The St. Paul, Minn.-based sporting goods chain is closing 32 locations nationwide, including the 35,000-square-foot hunting, fishing and camping store it opened on the southwest corner of the mall's parking lot in 1994. As many as 60 workers could lose their jobs.
"The decision to close these stores was not an easy one, and was made only after an extensive strategic review of our options," the company said in a statement. "A Gander Mountain store generally employs 20-30 full time people and another 20-30 on a part-time and seasonal basis. Our employees at stores affected by these closings may be considered for employment opportunities elsewhere within our system."
Gander Mountain will wind down the Hobart store over the next few weeks. It just spent $1 million in 2014 to renovate the store, which had been there for 20 years, into a firearms superstore with more than 4,000 guns, including pistols, shotguns and AR-15 rifles.
The retailer said it was shutting down underperforming locations, and is looking for a buyer to keep it afloat. Gander Mountain said it's discussing a buyout with "a number of parties" and hopes to close on a sale by May 15.
Times have been rough for retailers, especially in sporting goods. Bass Pro Shops recently bought out Cabela's. The Sports Authority went under, closing its stores in Hobart and Calumet City. MC Sports also went bankrupt and is shuttering its Michigan City store after shutting down its Highland location last year.
Hobart Assistant to the Mayor Bob Fulton said it appeared to be too many players in a market that couldn't sustain it.
"It's always a concern when we lose a business in the area," Fulton said. "The first concern is for all those people being displaced from their jobs. Even if they're not Hobart residents, they have a tie to the community and you hope the best for those people. It's still a strong enough retail corridor where it will be filled."
Southlake Mall leased the store to Gander Mountain, so the city won't lose out on property taxes but all of Lake County will lose out on local option income tax paid by employees there.
"Mall management is ultimately challenged with filling that space, but we as a city will do whatever we can to help," Fulton said.