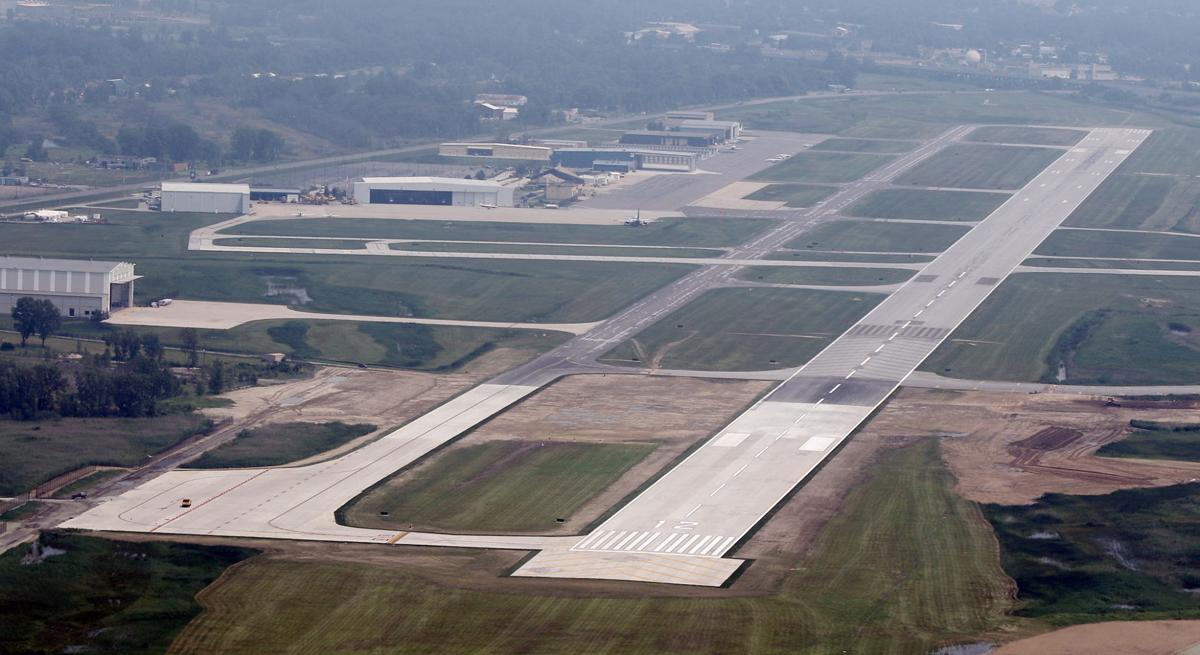 The Gary/Chicago International Airport will become a destination for international flights in 2018 with the federal government's approval of its design for a Customs and Border Patrol facility.
The Airport Authority issued a request for proposals for a project construction manager Thursday.
The customs facility will serve general aviation flights — essentially civil fights not involved in regular commercial transportation.
"I am thrilled we will soon be able to offer this service to the general aviation community and increase the universe of potential airport users who will be able to fly into the airport from any destination in the world without having to stop somewhere else to first clear customs," Airport Authority Chairman Stephen Mays said in the airport's announcement.
The airport plans to use an unoccupied portion of a building just west of the terminal that also houses the rescue and firefighting unit for the facility.
The airport currently has departing international flights, but arriving flights need to go through customs at another airport before landing in Gary.
"Construction of a new customs facility will improve the airport's ability to compete and attract new fliers while enhancing our marketability to the corporate, cargo and general aviation flying communities," said Dan Vicari, the airport's executive director.
Airport officials believe the customs facility will join its extended runway in attracting longer flights. The runway, topping 8,800 feet with its 2015 extension, has seen a 16-percent year-to-date increase in takeoffs and landings as compared to 2014, and a 27-percent increase in fuel flowage.
The fact that growth in fuel flowage exceeds the growth in operations is "an indicator of larger planes taking on more fuel and utilizing the extended runway to travel further distances," according to airport officials' announcement Thursday.
Construction management proposals are due on or before Aug. 23. The request for proposals, along with copies of project plans and specifications prepared by airport engineer NGC Corp., are available at the administrative offices at 6001 Airport Road.