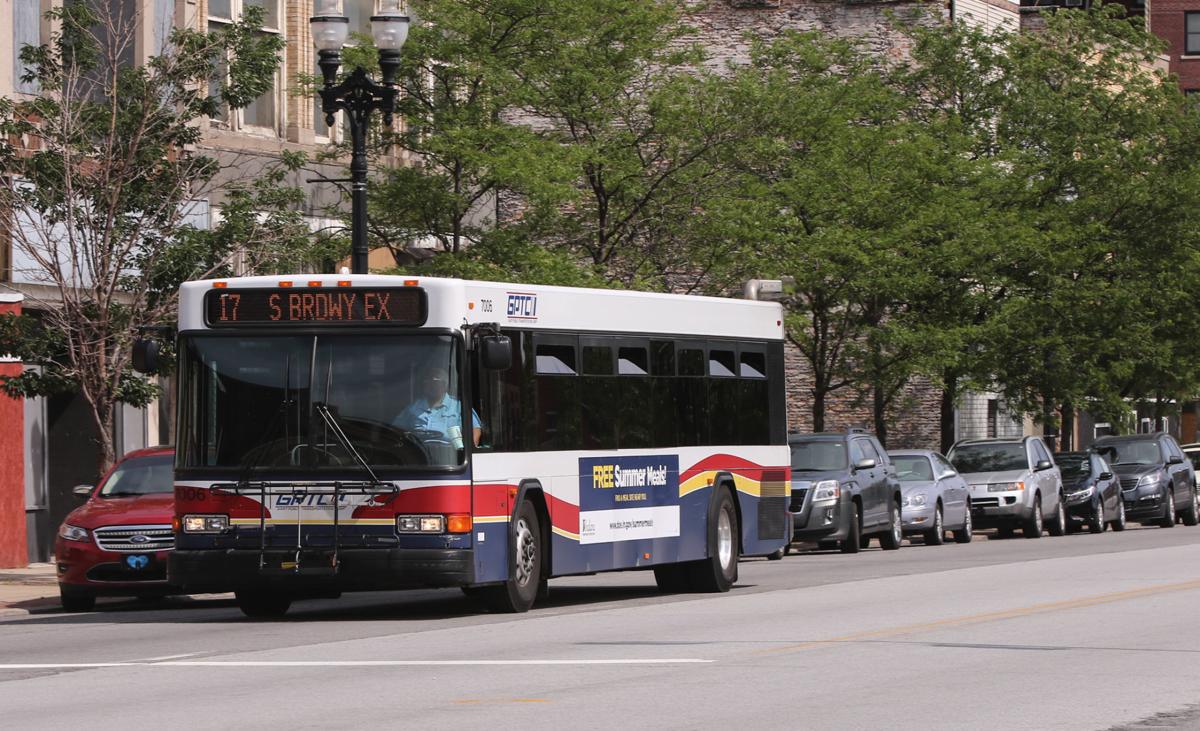 The Gary Public Transportation Corp.'s new Broadway Metro Express service helped boost its ridership in 2018 to a near-decade high and a 4.6 percent increase over 2017.
The Gary-based bus service carried 800,645 riders in 2018, it announced earlier this month. That's the transit agency's highest posted ridership since 2010. GPTC officials said restarting its Lakeshore routes with stops in Hammond, Highland and Munster, and a new smartphone fare-payment app also helped boost ridership, with 4.6 percent of trips paid through the Token Tranist app.
The Lakeshore routes had been cut in 2017 for lack of funding, but money from Lake County and Hammond helped restart them. And Merrillville contributed to the Broadway Metro Express, or BMX, "rapid service" route.
"It proves that when communities invest in transit, they reap dividends in improved mobility and improved ridership," GPTC General Manager Daryl Lampkins said. "These 2018 numbers show the immediate impact of regional transit support, and how support should be used to build momentum beyond Gary taxpayers shouldering all of the burden."
The BMX service launched in February 2018. It sped the trip through Gary, Merrillville and into Crown Point by limiting stops and providing more frequent service. GPTC also upgraded bus shelters and started feeder services to the main line.
The BMX system carried 214,455 passengers, according to GPTC. That was a 33 percent increase over 2017's ridership on the old conventional service, and over twice the 16.3 percent ridership increase that planners anticipated.
The BMX service served several Gary farmer's markets during the year, and benefited from station-area art funded by the Legacy Foundation.
GPTC also operates a free paratransit service that saw a 1.1 percent increase in ridership last year.