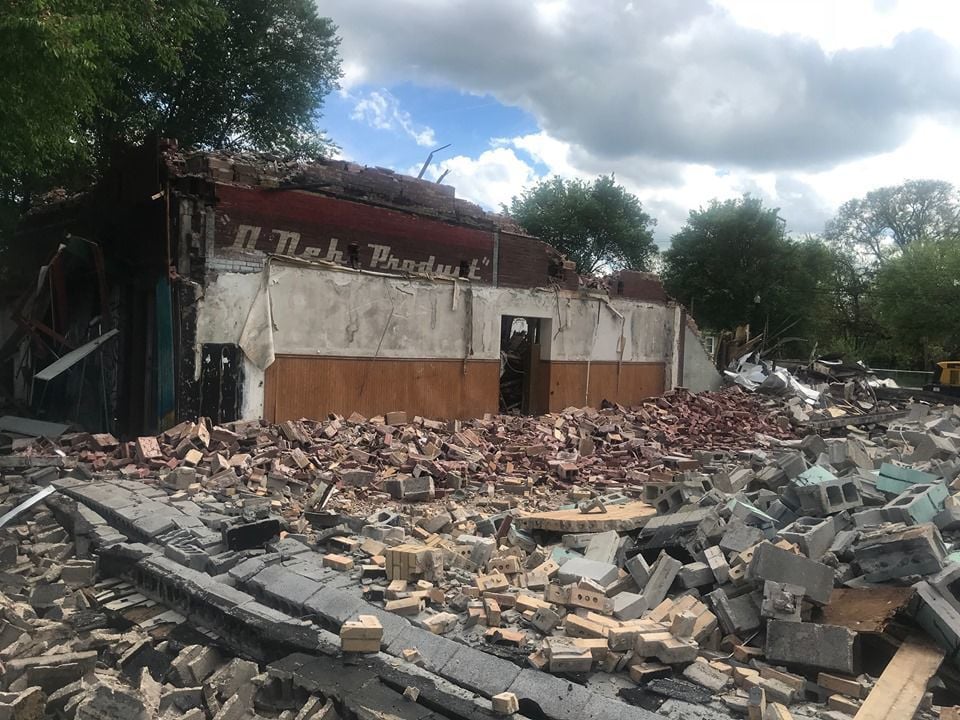 Gary is tearing down another piece of its storied history.
City spokeswoman LaLosa Burns said workers were tearing down the 109-year-old Ming Ling restaurant building on Lake Street in downtown Miller — which had been one of the oldest retail structures still standing in the city — so Gary could put in a public parking lot that would make up for a loss of street parking spaces after a road project this summer.
Gary plans to redesign Lake Street so it includes bike lanes, a charge that will replace the angled parking spaces with parallel parking spaces in the beachfront neighborhood's commercial district.
Ming Ling closed in Gary in 2010 after more than a half century. It was the first Chinese restaurant to open in Gary, and specialized in Cantonese fare.
Despite serving Chinese cuisine, it was voted the second best Japanese restaurant in Northwest in The Times of Northwest Best of the Region poll in 1994.
The two-story building opened just four years after the city was founded in 1910 as Doc Bowers Drugs, the Miller neighborhood's first pharmacy. After the Yao family opened Ming Ling there, they bought the neighboring Bart's Shoes, knocked down the walls and turned it into a bar and lounge.
The Miller Historical Society said that the Ming Ling building was historically significant because it was "one of only a handful of structures that survive from Gary's early period of rapid growth" and that it was a "beautiful example of an early 20th century, brick two-story storefront" that "adds a lot to the attractiveness as well as the 'quaintness' and 'historic feel' of downtown Miller."
Concerned citizens and the Miller Historical Society approached Indiana Landmarks about an effort to try to save the historic structure a few years ago, but it was ultimately deemed cost-prohibitive.
"You try to preserve everything you can, but this particular building was too far gone," said George Rogge, Miller Business Association president and local preservationist. "The estimated cost to keep it going was $265,000 and anyway you look at it it's a $55,000 building."
Most recently, the building served as a canvas for graffiti artists like Zor Zor Zor as part of the Miller Beach Arts & Creative District's Lake Effekt biannual Lake Effekt project. As of Tuesday, much of it had been reduced to rubble.