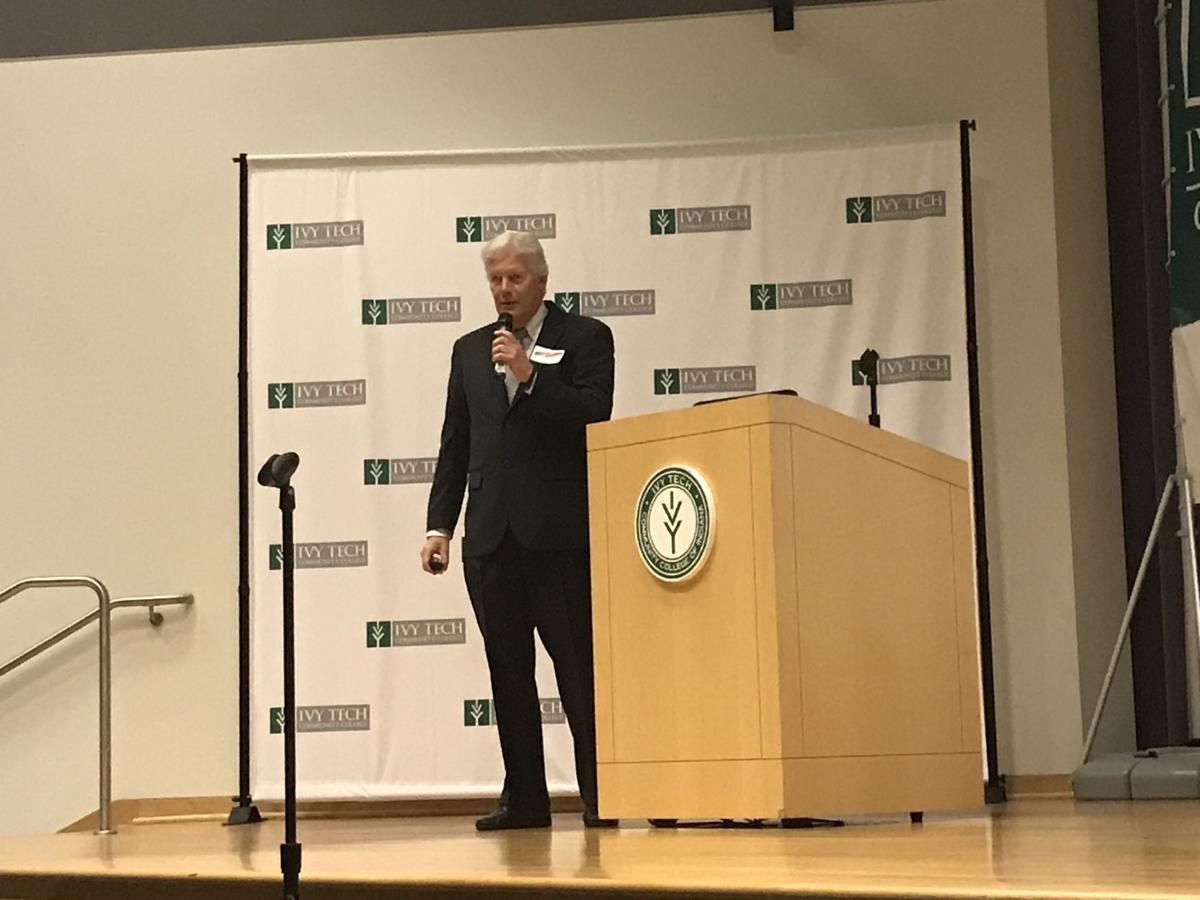 Indiana's unemployment rate of 3.9 percent is so low that manufacturers in the state have had trouble finding workers, especially qualified ones in the increasingly high-tech field.
Their lobbyist, the Indianapolis-based Indiana Manufacturers Association, is broaching a novel idea to solve their workforce woes: Give new residents incentives to move to the state like those new businesses often get.
Indiana Manufacturers Association President and CEO Brian Burton pitched the idea at the recent 2017 Northwest Indiana Business Roundtable and Construction Advancement Foundation's Business & Economic Outlook at Ivy Tech in Valparaiso. The association plans to lobby the legislature next year to dangle a financial incentive for people to relocate to Indiana to work in high-demand industrial areas, as well as to further develop the workforce in other ways, such as by encouraging high school career counselors to push students toward manufacturing.
"We've got to develop programs to attract workers, and by doing so we'll attract employers," he said. "This is our No. 1 issue. Everywhere we go and everyone we talk to, this is the key component. … We are going to also push an incentive for individuals relocating to the state of Indiana. We do nothing to attract workers to our state."
Specifically, the association is pitching a state income tax credit that would encourage certain individuals with skills in needed areas to move to Indiana. They'd get tax breaks for a certain period of time if they moved to Indiana to fill an in-demand job.
"It would give the state of Indiana, the Indiana Economic Development Corp. and communities the opportunity to use that tool also," he said. "We are also looking for legislation to allow local communities to provide incentives to also be more competitive. We have a population issue."
Here's the reason for such tax breaks: Indiana's population is expected to grow by 1 percent by 2040, while the nation's population will grow by an estimated 18 percent, Burton said.
And making matters worse for employers, about 25 percent of manufacturing workforce is due to retire in the next five years, according to Indiana Manufacturers Association surveys.
That could be a big problem for Indiana.
"We are standing in the most manufacturing intensive state in the country," Burton said. "We have the highest percentage of Gross Domestic Product from manufacturing of any state. Twenty-nine of the GDP in Indiana is manufacturing."
Indiana has a GDP of $14,839 per individual, which is No. 1 nationally, Burton said. Factory jobs also pay more than $76,000 on average per year, as compared to just over $46,000 for all other professions.
Since the Great Recession ended, Indiana added back the second most manufacturing jobs — more than 100,000, which was second to only Michigan.
No industry in Indiana is even close to manufacturing in economic impact, since it employs 1 in 5 Hoosiers and accounts for roughly 60 percent of the state's economy when you factor in indirect and induced jobs, Burton said. By contrast, finance, insurance and real estate collectively combine for only about 15 percent of Indiana's GDP.
Though Indiana is thought of as a farm state, agriculture only accounts for about $4 billion, or 1 percent of Indiana's GDP.
Roughly 95 percent of all research and development dollars in Indiana last year were spent in manufacturing.
"So if you talk about technology, this is where it's at," Burton said.