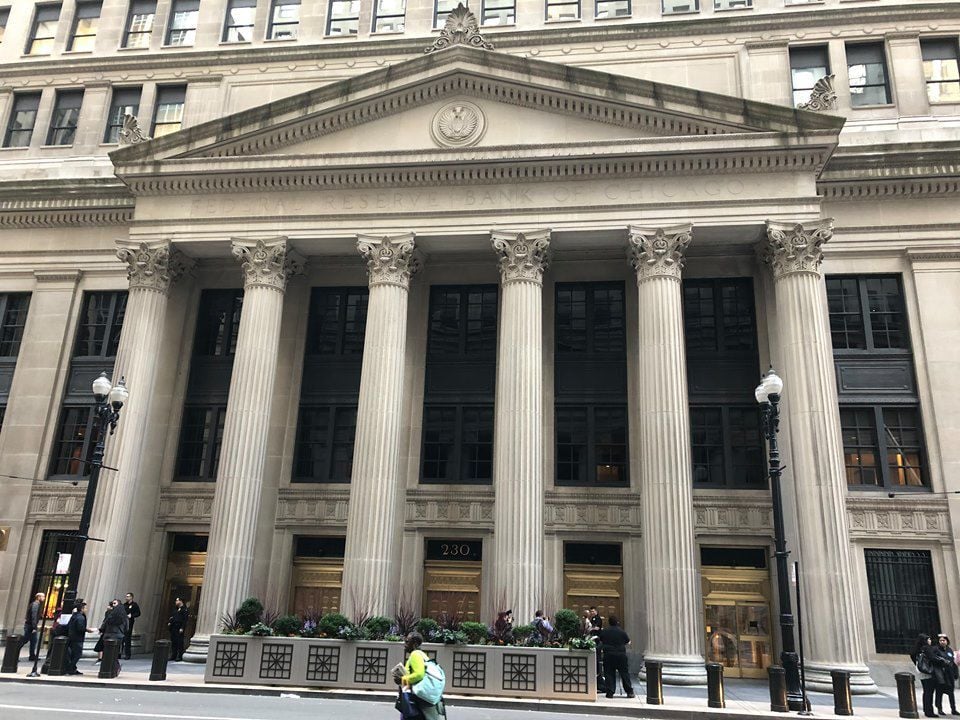 The Port of Indiana-Burns Harbor makes a major economic contribution to the Region, such as by receiving 50 shipments of wind turbines this year.
"I manage a port 20 miles east of Chicago that's a little steel campus with 25 companies," Port Director Ian Hirt said at the seventh annual Summit on Regional Competitiveness last week. "We pickle steel, put it into sheets, and process it for appliances."
The summit is hosted by the Federal Reserve Bank of Chicago and co-sponsored by the Alliance for Regional Competitiveness.
"We're sandwiched in between the Cleveland-Cliffs steel mill and U.S. Steel's Midwest Plant," Hirt continued. "We contribute $5.2 billion in economic activity. While steel is our bread and butter, we also serve agriculture. Fertilizer comes in for farms across northern Indiana, southwest Michigan and northeast Illinois. Then we ship the grain out." 
Great Lakes Ports in Burns Harbor, Chicago and Milwaukee handle millions of tons of cargo a year, linking the Upper Midwest with the wider world via international commerce. But they are underutilized and have tremendous potential to have even greater economic impact, said Great Lakes St. Lawrence Governors & Premiers CEO David Naftzger during a panel at the summit entitled "Transforming the Great Lakes Ports: The Contemporary Role of Transportation in Enhancing Commerce Throughout the Mega-Region."
Panelists at the week-long summit tackled big-picture issues across the mega-region, which stretches across the Milwaukee metro through Chicago and into Northwest Indiana. Topics included the disruption caused by COVID-19, the digital divide between urban and rural communities and the need for innovation to transform the economy.
"This is a regional hub for North America's transportation system," Naftzger said. "We often talk about rail, road and air, but talk less about maritime. It's often under-recognized in discussions of the regional economy because it's one or two steps removed from the consumer experience."
The Great Lakes maritime industry has long supported the Region's manufacturing sector.
"Maritime supports the Region's industrial core," he said. "It plays a key role in moving big and bulky cargo that's pivotal to the economy. It moves commodities from mines to steel mills. It supports automotive plants, food processing and manufactured food products."
"Some parts are running at 50% capacity," Naftzger said. "It has tremendous potential to drive more growth to the Region."
The maritime industry connects the Great Lakes economy to global markets, especially Europe.
"If you've ever been on a beach, you might have seen a 1,000-foot ship off in the distance," he said. "Shipping on the Great Lakes is moving products from mill to mill and from farm to global markets."
But the ports will need to reinvest in infrastructure and target new industries for growth, Hirt said.
"We need to find industries to grow in our marketplace," he said. "The automotive industry has been moving south, so the new steel mills are coming into the south as well. We need to backfill it with new industries for our region and we have to find those industries as we move forward."
How much do Northwest Indiana CEOs make?
The business news you need
With a weekly newsletter looking back at local history.