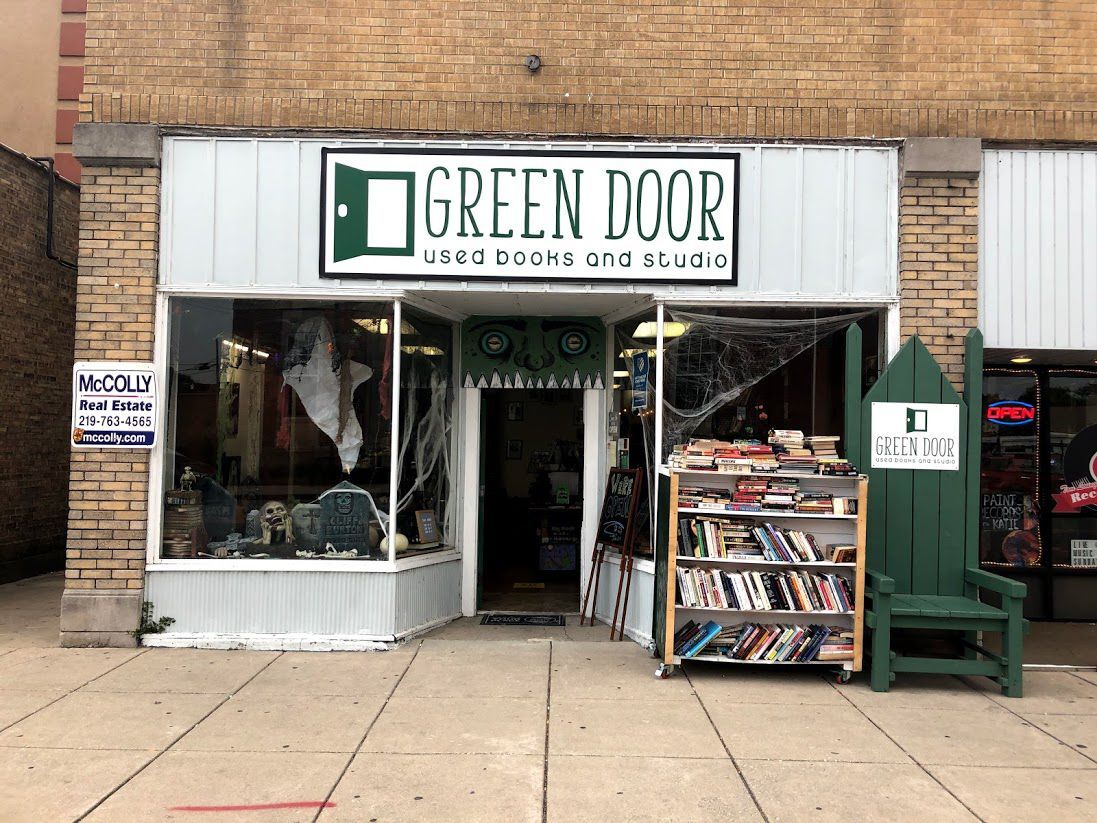 Green Door Books is writing its next chapter.
The used bookstore, known for its $1 books, art shows, extensive zine library and namesake green door, is moving to a bigger spot in downtown Hobart after the local chain Toys in the Attic bowed out.
Toys in the Attic continues to operate stores in Valparaiso and Crown Point, but opted not to renew its lease in Hobart after a five-year run.
"Today was a bittersweet day with the closing of the Hobart location. So many customers stopping in over the last week for one last time," owners Tim and Chris Reddick posted online. "This physical location is closed, but... we continue to serve the greater Hobart area with free local home delivery of products and services. This includes our popular Easter Baskets and Mystery Boxes."
Green Door Books opened at 220 S. Main Street in downtown Hobart in 2017 and has quickly grown a loyal following. It has become a hub for the local creative community with frequent art exhibits, zine launches and poetry readings.
"We are excited to announce we are moving to a great new location," owners Michael Massengill, Nick Gloom and Jess Haug posted online. "The new place, 325 Main St., is just a block away from our current location. We hope this move will give us the opportunity to offer you so much more."
The bigger space will allow for a larger selection of books, more art on display and more events. The bookstore – which accepts donations from the community – had amassed a larger collection of used titles than it was able to shelve at its current spot.
"We can't adequately express how much we appreciate your support and patronage," the owners posted. "We wouldn't be here without out it. As we have depended on you these last four years, we depend on you now more than ever."
The bookstore will remain at its current location in two weeks and expects to reopen in the new spot in early April.
For more information, call (219) 945-3656 or find the business on Facebook or Instagram.