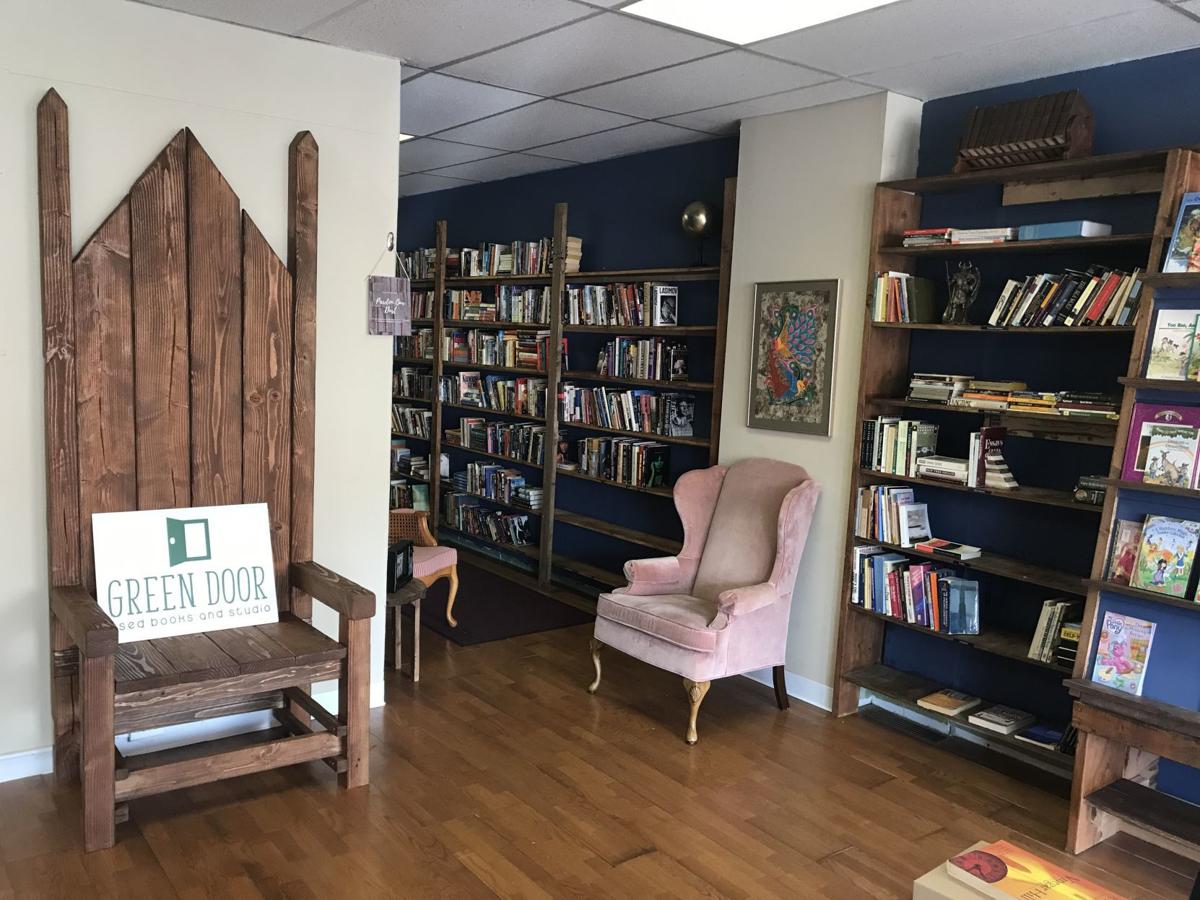 Bibliophiles have a reason to rejoice, and Northwest Indiana is getting another independent bookstore.
Green Door Used Books and Studio has opened at 220 Main St. in downtown Hobart. Owners Michael Massengill and Sreten Jovanovic said it's a soft opening and they're still planning many improvements, including a sign outside and a studio where people can record music or podcasts.
Massengill, an economics professor at Ivy Tech, started selling books online as a side gig and the venture grew to the point where he needed storage space. He found a long-vacant retail shop down the street from his house and decided to open a brick-and-mortar bookstore.
"It's been doing so well I changed my business model," he said. "I'm not doing as much online and focusing on the store."
The 600-square-foot shop carries around 6,000 to 7,000 books, which are all priced at $1.
"It's packed with books," Massengill said. "We have everything from classics to literature to best sellers to non-fiction."
Sales so far have been brisk because of the low prices, which Massengill notes is cheaper than Amazon because of shipping fees.
"It's good to see so many people come in looking for something to read," he said. "They can leave with a lot to read. People can come in and get 10 books for $10."
After being threatened by chains like Barnes & Noble and Borders, independent bookstores have undergone a resurgence in recent years. Independent bookstore sales are up 1.82 percent year to date, according to Indie Bestseller Lists.
"It's bizarre," Massengill said. "Amazon knocked out Barnes & Noble and Borders, and now it's opening brick-and-mortar stores itself. People told me no one reads anymore when I first opened. But I'm 31, I still read, and I'm not old. We see that older clientele but also younger people who aren't just reading on tablets. It's been nice to see so many people from Hobart and surrounding communities. We're done very little marketing, just word of mouth, and it's already exceeded my expectations."
Green Door Used Books has benefited from a revival in downtown Hobart that's include the Librarium Cafe, the Dark Ground Cafe in Games Inn, the Montego Bay Grille, the Three Monkeys Pub and the renovated Hobart Art Theatre. 
"There's definitely been progress," Massengill said.
The bookstore is planning events, including artist nights and storytime for children, which they've built a throne for.
Jovanovic said they planned to have three events a week and hoped to be a cultural hub. Tentatively, a grand opening ceremony is planned for October and the studio should be up and running by November, and work is ongoing inside the store.
Green Door Used Books is now open from 10 a.m. to 7 p.m. Monday through Saturday and from noon to 5 p.m. Sunday, but those hours may be adjusted.