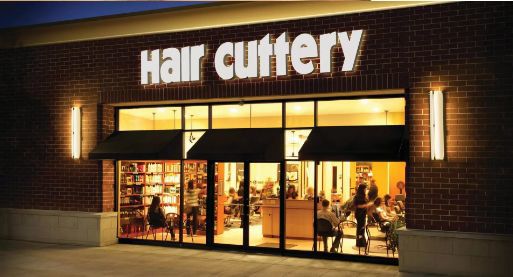 Hair Cuttery, which has 14 locations in Northwest Indiana, will donate a free haircut to a survivor of domestic violence for every haircut purchased Tuesday.
"Hair Cuttery is proud to work within our local neighborhoods to make a difference," co-founder and CEO Dennis Ratner said. "Our goal through the Share-A-Haircut program is to shine a light on those in need and to help strengthen and give a voice to those in our communities."
The Virginia-based chain has locations in Chesterton, Crown Point, Dyer, Griffith, Highland, Hobart, LaPorte, Merrillville, Michigan City, Munster, Portage, St. John, Schererville and Valparaiso. The Hair Cuttery, which has 800 salons nationwide, is partnering with the National Network to End Domestic Violence on its Share-A-Haircut program, which aims to raise awareness about domestic violence.
"We are thrilled to continue giving back to the community through our Share-A-Haircut program," said Karen Ohlenkamp, Hair Cuttery Regional Leader in Northwest Indiana. "It is important to shine a light on domestic violence and to provide victims with a sense of pride by providing a new haircut to them during one of the most vulnerable times in their lives."
Hair Cuttery and the nonprofit plan to give out thousands of free haircut certificates nationwide to survivors of domestic violence, including women, children and men.
"The vast majority of those impacted by domestic violence experience some level of financial abuse," National Network to End Domestic Violence President and CEO Kim Gandy said. "The gift of a free, fresh haircut can make the world of difference. A haircut is a gift that supports economic empowerment and gives survivors a moment to practice self-care. Hair Cuttery's continued commitment to championing domestic violence is the kind of commitment that creates change."
The Hair Cuttery also donated 51,000 haircut certificates to the homeless earlier this year through its Share-A-Haircut program, which is now in its 20th year. The company supports a number of different nonprofit causes, including Breast Cancer Research Foundation, American Red Cross, American Cancer Society, and Girls on the Run.