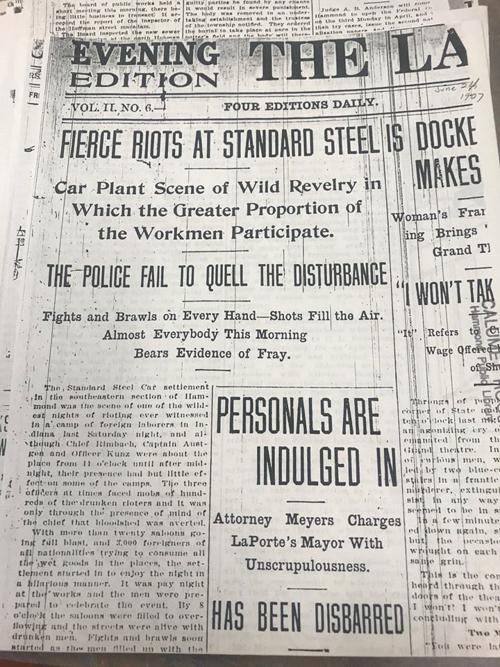 A century ago, workers at the Standard Steel Car Co. in Hammond went on strike over low pay and an unsafe workplace.
Armed guards for the railroad car manufacturing company, which was later acquired by and long known as Pullman, opened fire on strikers on Sept. 9, 1919, killing four.
The Hammond Historical Society plans to commemorate the 100th anniversary of what newspapers called "The Hammond Massacre," and is looking for any descendants of the victims "who gave their lives for their beliefs."
"Our 2019 commemorative wreath-laying will honor each man individually and include a special dedication to the entire community — honoring all the families who were touched by this event that changed their lives forever," Hammond Historical Society Vice President and Program Director Ruth Mores said.
The men killed during the violent labor confrontation were Lawrence Dudek, Stanley Skis, George Rosko and Stephen Krawczak, who died the next day as a result of head injuries, according to Patricia Gorman's booklet "STRIKE! — The Clash at Highland and Columbia Streets."
The Hammond Historical Society published the booklet in 1974, based on the Purdue University Calumet's graduate student's paper "The Standard Steel Car Co. and its Labor Problems from 1906-1919." The society will republish a 100th anniversary edition of the work this year.
"This work highlighted the rise of a union to protect laborers from low pay and unsafe working conditions," Mores said. "It all came to a head on Sept. 9, 1919 when the assembled strikers were challenged by the company's armed guards. Gunfire rang out, three men were killed instantly, one died the next day and over 60 people wounded."