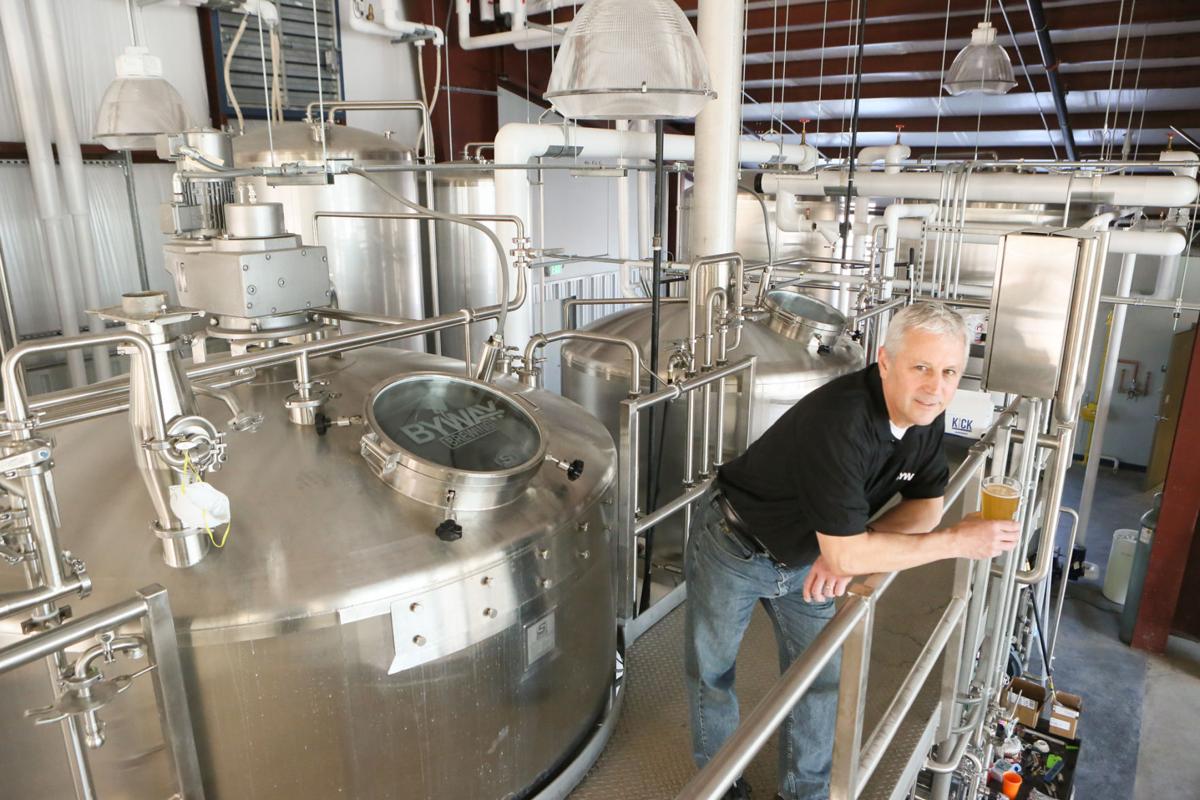 Hammond's Byway Brewing opened just five months ago, and already was named the best brewery in Indiana.
The craft brewery at 2825 Carlson Drive in Oxbow Landing was named Indiana Brewery of the Year and Grand Champion Indiana Brewery of the Year at the Indiana Brewer's Cup Competition in Indianapolis, one of the nation's largest contests featuring both professional and home brewers.
Byway also won gold medals for its Scottish Right ale, its Oat Street Porter and its ChIPA American IPA, as well as a Best in Show for Oat Street.
"We're very humbled of course at all the recognition we received at the Brewer's Cup in Indianapolis," co-founder Dave Toth said.
"Like all breweries we work extraordinarily hard putting out as good a product as we can. We've been in the startup stages and really appreciate the recognition."
He credited head brewer Patrick Jones, who has won Great American Beer Festival awards with Gordon Biersch Brewing in Colorado and Triumph Brewing in Philadelphia. Byway hired Jones with an eye to being a world-class brewery.
"He's done an absolutely superb job, especially in light of the recognition we just got downstate," Toth said. "For just being open for five months, that bodes well for the months and years ahead."
Other Northwest Indiana winners included 3 Floyds Brewing, which won second place for Light Hybrid Beer for its Gumballhead, and Michigan City's Burn 'Em Brewing, runner-up in Other American Ale for its Brindle. Crown Point's Crown Brewing also placed second in the Fruit Beer category with its Flamme Rouge.
In the home brewing content, Christopher Olson, of LaPorte, won first place European Amber Lager with his Angel's Halo Vienna Lager and second place Scottish and Irish Ale with his I Do Brew Irish Red Ale.
Northwest Indiana Brewers Society members Bryce Hooper, Ryan Turner, Cire Lazaroski and Mark Thorpe also took home medals.
The Northwest Indiana Brewers Society, or N.I.B.S., won Bill Friday Club of the Year in the 18th annual contest in the Indiana State Fairgrounds.
Byway edged out Indianapolis-based Bier Brewery for the Grand Champion Brewery of the Year, which reflects most total voting points.
Byway, which has a 20-barrel production system and a 125-seat restaurant with a chef-driven menu, started out with only three beers when it first opened in February but now has around 10 on tap.
The brewery is launching a new pilot batch system this week that will allow it to produce more specialty beers.
"We're feverishly working toward that," he said.
Business has been steady so far, but the hope is that being named best craft brewery in Indiana will help drive more traffic, he said.
"This should help pique one's interest," he said. "If people are stopping at Byway, they should know the area is chock-full of great breweries to go to."
Byway will unveil a new Vienna Lager during a hog roast from noon until 10 p.m. Saturday that will feature two barbecued hogs, grilled sausages and live music.
For your information:For more information, (219) 844-5468 or www.bywaybrewing.beer.
The business news you need
With a weekly newsletter looking back at local history.