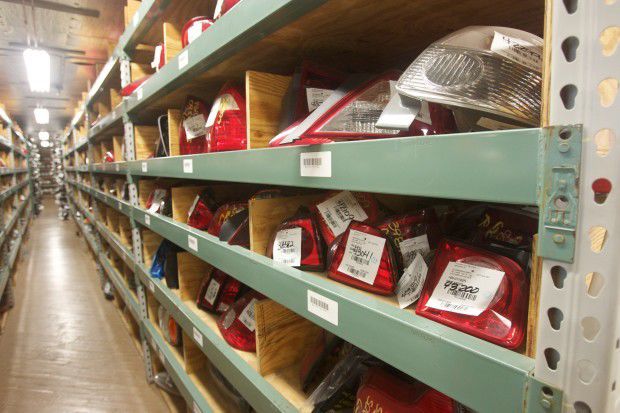 Northlake Auto Recyclers in Hammond was honored again for environmental stewardship.
The used auto parts store at 105 Industrial Road offers Original Equipment Manufacturer surplus parts and recycled parts like bumpers, hoods, tailgates, grills, fenders, doors, mirrors and headlamps. Northlake said it uses "sophisticated green technologies and processes to identify, harvest, process and BAR code each part for inventory."
The Indiana Department of Environmental Management recently awarded Northlake Auto Recyclers with its sixth "Indiana Clean Yard-Gold Level" to recognize its ongoing efforts to protect the environment.
"I am pleased to see companies like Northlake Auto Recyclers help lead the industry," IDEM Commissioner Bruno Pigott said. "This is a great example of how we can work with businesses and help them find ways to improve their processes while protecting Hoosiers and our environment."
IDEM and the Automotive Recyclers of Indiana launched the Indiana Clean Yard program in 2009 to minimize environmental threats posed by vehicles stockpiled in salvage yards, such as fluid leaks and other pollution. Another local program honoree is Metro Auto Parks in Valparaiso, which has maintained the honor since 2010.