Tucked among some of the largest steel mills and oil refineries in the United States is an improbable English village of pastel-hued homes with gabled roofs, where residents famously park on the sidewalks and walk in the narrow streets.
Marktown turns 100 next year.
But the future of the master-planned industrial community, that Clayton Mark built as a "model city" in East Chicago for his steelworkers in 1917, is uncertain. BP continues to buy and demolish properties that are a short walk from its sprawling Whiting Refinery.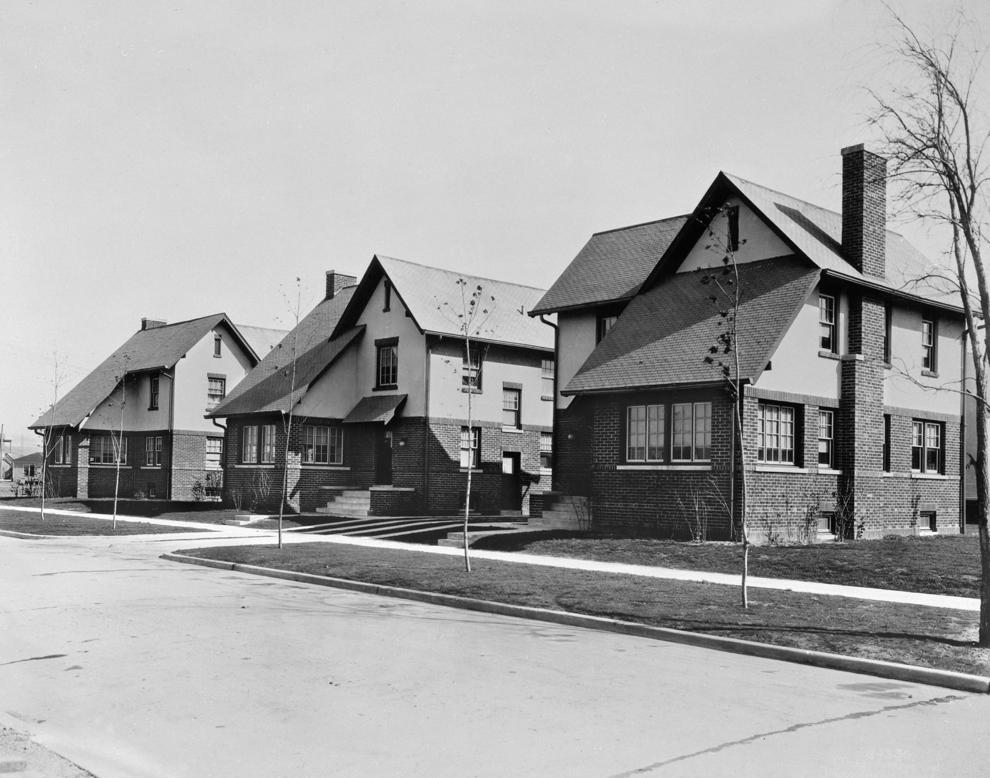 The Tudor-style neighborhood is nestled amid smoke stacks, flare stacks, cavernous industrial buildings and the rumble of semi-trucks hauling off steel coil, rattling over chuckhole-pocked roads. It looks straight out of a storybook, even if it's a little timeworn on some blocks — but it's being reshaped by the wrecking ball. Rows of homes are filled with gaps, like a hockey enforcer's smile.
Community leader Kim Rodriguez has been working for two years to find someone with an interest in history to step up and help preserve a unique and close-knit neighborhood that was designed by famed Chicago architect Howard Van Doren Shaw, and that has been featured in "Ripley's Believe It or Not." It's a neighborhood that invites visitors to go on walking tours, and features the work of the architect who designed many prominent Chicago buildings, including 1120 Lake Shore Drive, the University of Chicago Quadrangle Club, the Lakeside Press Building and the Second Presbyterian Church.
"I wish we could get someone interested in the history or convince BP to preserve the history instead of tearing it down," she said. "It turns 100 next year, and it would be nice if it were around for another 100 years. I know some people think if it's next to the mills and the oil refinery it can't be healthy, but people have worked hard on their homes, and it's affordable. The refinery could preserve us, but instead they treat us as a liability. There's homes in Whiting too that would be within the blast radius that couldn't be evacuated."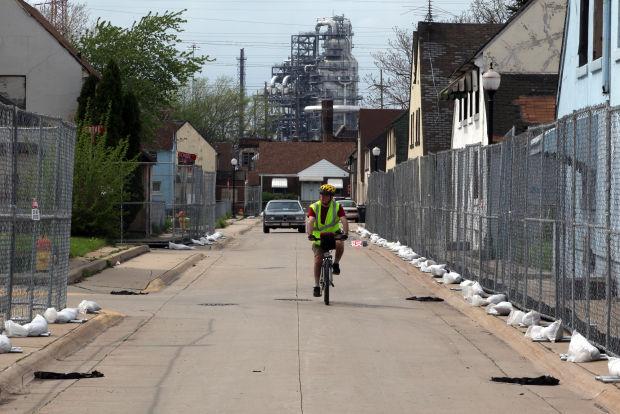 The BP Whiting Refinery, built to make lamp oil in 1889 before cars were even invented, is unusual in that it abuts residential neighborhoods in Whiting, Hammond and East Chicago. BP predecessor Standard Oil suffered a massive explosion in 1955 that killed two people, melted storage tanks and created an 8,000-foot-tall mushroom cloud that blotted out the sun. 
More than 140 homes were damaged in the Stiglitz Park neighborhood across the street, and Standard Oil eventually bought them all up, wiping the entire neighborhood off the map over time.
BP has been buying homes around the former Standard Oil Refinery since it was acquired in 1998, BP spokesman Michael Abendoff said. The London-based oil giant has bought a total of 51 properties and started razing swaths of homes in Marktown in 2013.
So far this year, BP has snapped up another 12 homes in the neighborhood.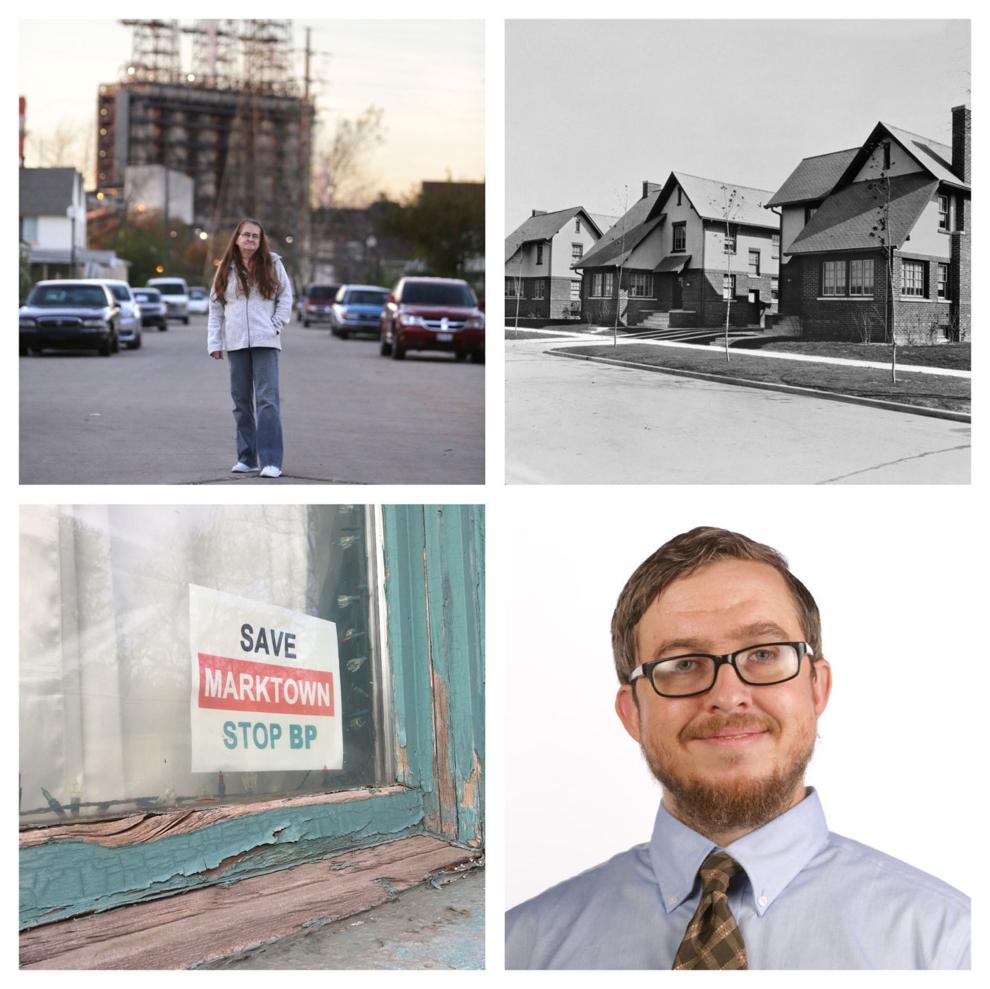 "None of the acquired properties were restricted by the Historic Landmarks of Indiana Preservation and Conservation Easement," Abendoff said. "Many of the properties were vacant and/or in serious disrepair and demolishing them eliminated safety hazards and helped create a safer environment. BP will continue to work with willing sellers to purchase properties around the perimeter of the plant in an effort to create additional green space."
Gallery: Happy birthday, Marktown
The historic Marktown neighborhood is turning 100.