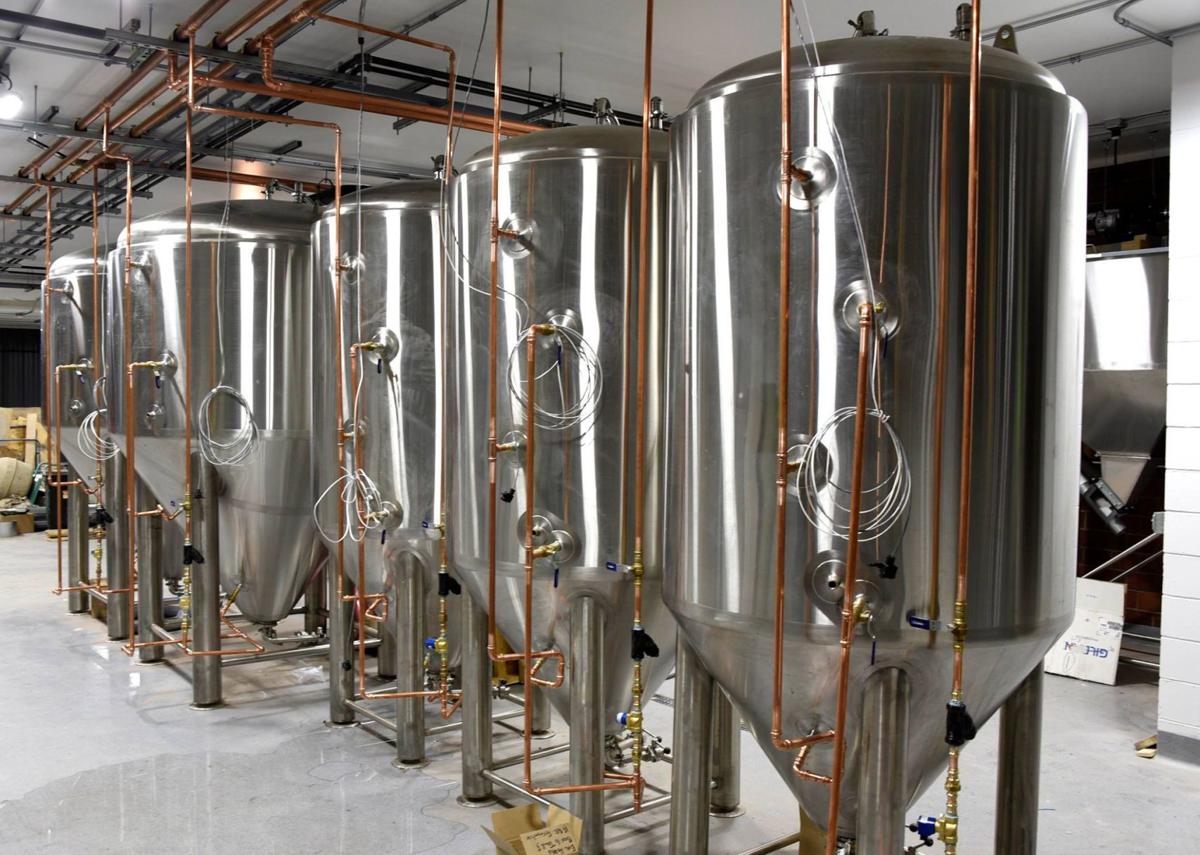 A new craft beer festival will take over Irwin Park in downtown Homewood on Saturday evening.
The Homewood Hop Fest will feature more than two dozen breweries, including Ale Syndicate Brewers, Banging Gavel Brews, Brickstone Brewery, Crazy Mountain, Slapshot Brewing, Pollyanna Brewing Co., Urban Legend Brewing Co. and Vice District Brewing. The Chicago Southland Chamber of Commerce organized the event, which also will feature beer alternatives like McKenzies Hard Cider and Wild Blossom Meadery.
The south suburbs will be well-represented at the Homewood Hop Fest with local favorites Flossmoor Station Brewing Co., One Trick Pony Brewery, Evil Horse and Blue Island Beer Company.
"We're so excited to bring this new craft beer festival to Homewood," said Zoe Jacobs, digital media manager for BrewFest Partners, a Wisconsin-based consulting firm that helped organize the festival. "There will be something for everyone — not just hop-heads — though they'll have a lot to choose from, too."
The inaugural beer festival will take place from 3 to 6:30 p.m. at Irwin Park and Irwin Community Center, 18120 Highland Ave.
Chicago Southland Chamber of Commerce CEO David Hinderliter and Village of Homewood Director of Economic and Community Development Thomas Vander Woude came up with the idea two years ago when they were talking about all the new craft breweries opening. They discovered there was a lot of interest and realized there was a void in the south suburbs. 
Once they had a few large craft breweries on board, they went through the Illinois Brewers Guild to sign up newer breweries around the area.
"Many small craft breweries that you see in the area are just beer lovers, many are home brewers, who decide to make a hobby into a career," Hinderliter said. "Basically, exercising the American dream of going into business for themselves. Our goal is help them realize those dreams and provide some fun for the people in our region."
Tickets ranges from $45 to $65 and include sampling tokens and commemorative pint glasses. Festivalgoers will be able to enjoy live music from the band Legacy, local food and 3-ounce samples of craft beers and hard ciders from Illinois and the Midwest.
VIP ticket buyers can get in at 2 p.m. before the general admission crowds do. Designated drivers can get tickets for $15, and get water, pop and snacks.
Tickets should be available at the gate, but will cost $5 more for general admission.