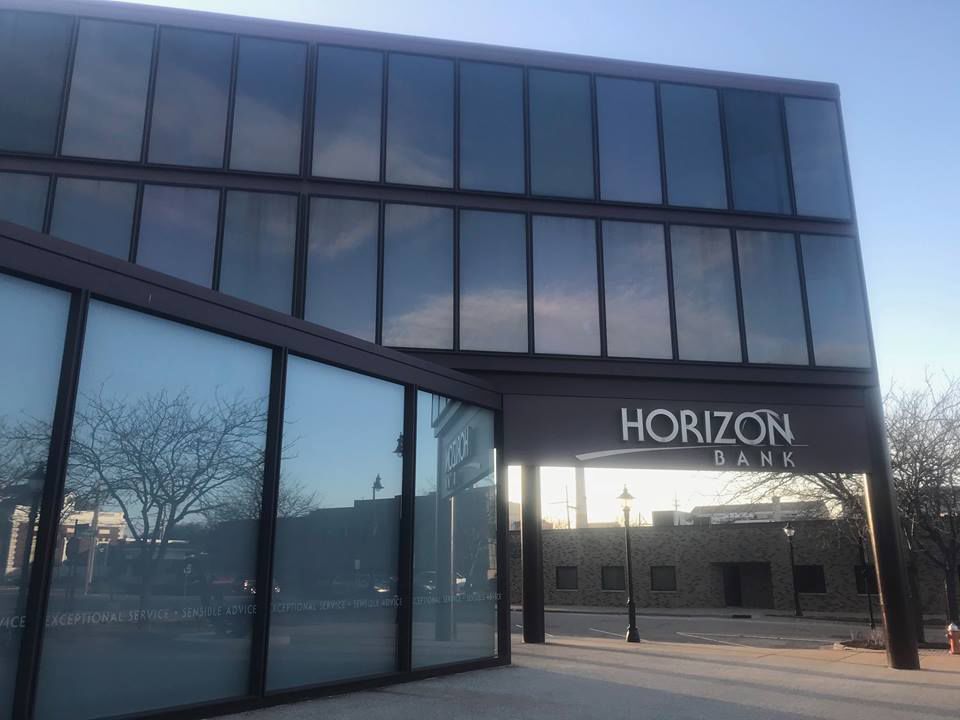 Michigan City-based Horizon Bank closed nine branches across the states of Indiana and Michigan last week, six of which were in connection with its merger with Indianapolis-based Salin Bank.
Horizon closed five Salin branches in Fort Wayne, Lafayette, Fishers and Gas City that it said were too close to its existing branches. It also closed a loan production office in Fort Wayne that was consolidated with new branches acquired from Salin Bank as part of a $135 million deal that was recently finalized. 
All of the displaced employees were transferred to other branches, Horizon Bank Chairman and CEO Craig Dwight said.
"The branches were redundant because they were in too-close proximity," he said. "We were able to retain and transfer the branch employees."
Horizon Bank also closed three of its own branches in Syracuse and Woodburn in Indiana and Schoolcraft in Michigan after an annual review of its branch system.
"They were underperforming branches," Dwight said. "We look at it every year. We've closed 20 branches over 15 years."
Shuttering brick-and-mortar locations is a trend in the banking industry because foot traffic is down by about 65% to 75% with the rise of online and mobile banking, especially among younger customers, Dwight said.
"Brick-and-mortar branches are still needed in the marketplace, but with internet banking, you don't need as many branches," he said. "Much of it is now handled with electronic call centers."
As Horizon Bank grows larger through acquisitions, it has been looking at ways to make itself more efficient, such as through scale and new technologies. Last quarter, it reduced total non-interest expenses by $217,000 when compared to the fourth quarter of last year.
Headquartered in downtown Michigan City since the 19th century, Horizon Bank now has more than $5 billion in assets and branches across Indiana and Michigan. The publicly traded bank is looking to expand its footprint to Northwest Ohio and Central Illinois, likely by acquiring smaller banks.