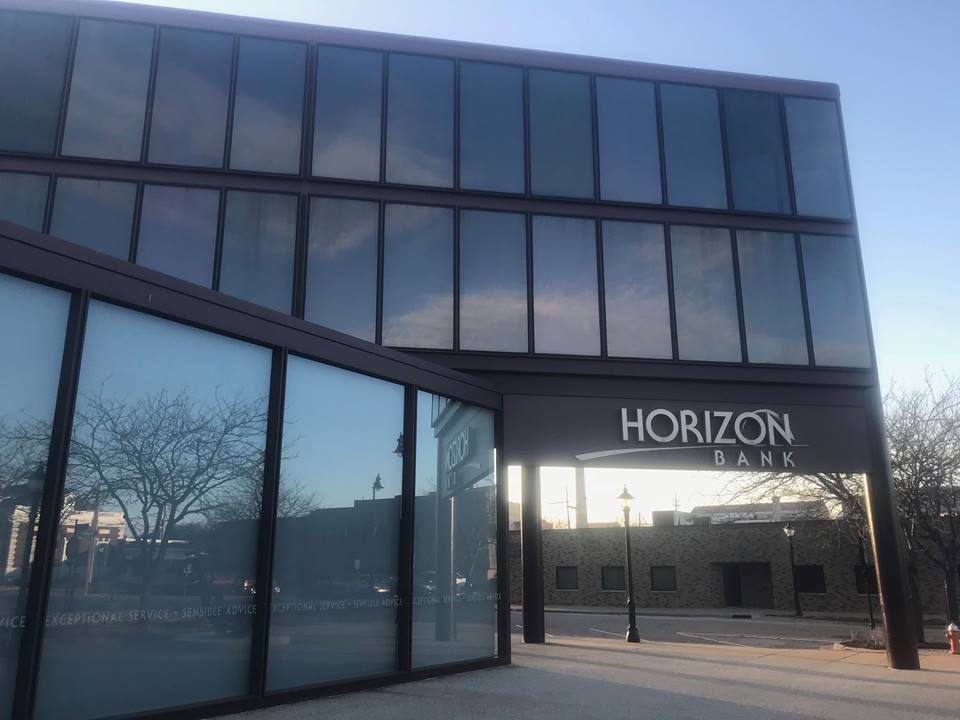 Michigan City-based Horizon Bank has surpassed $4 billion in total assets for the first time in its 145-year history.
"We are excited to see that our efforts and hard work have paid off for all of Horizon's stakeholders," Horizon Bank Chairman and CEO Craig Dwight said. "This new milestone is a considerable accomplishment and something that we are all extremely proud of achieving. This growth helps us to continue on our mission of serving local communities through our outstanding employees, competitive products and services and to provide donations of time and money that make a real difference in the lives of our customers and communities that we serve."
The bank, which serves Indiana and Michigan, said it is continuing a growth trajectory in the marketplace, Dwight said. It's been growing organically and making acquisitions of "like-minded community banks that have similar values.
"Our acquisition strategy has proven successful as a result of our outstanding integration team and their ability to conduct smooth conversions of various operating systems and onboarding new associates," Dwight said. "Horizon's organic growth continues to exceed expectations due to our seasoned team of core bankers who deliver exceptional service and sensible advice. This two-prong approach to growth is the driver of Horizon's continued success."
Horizon Bank, which has more than 60 branches in Indiana and Michigan, just made a record $14.1 million in the second quarter.
"Horizon is a prosperous company with solid performance," Dwight said. "We attribute this prosperity to our talented group of advisors and leadership team who exhibit a remarkable work ethic; support the company's vision and values; continuously look for new business opportunities and accomplish their goals."