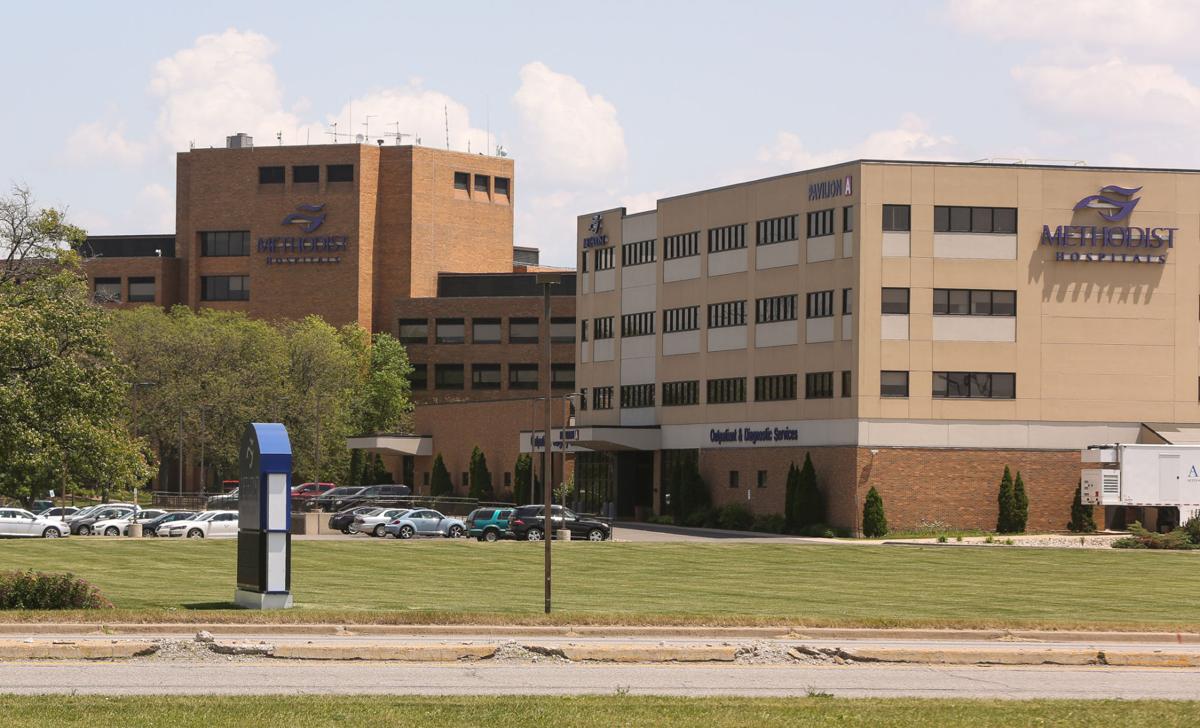 Methodist Hospitals and Franciscan Alliance have been discussing a merger for 15 months in the hope of achieving greater scale in an increasingly consolidated health care industry, which would allow them to provide health care more cost-effectively and to have more leverage with insurance companies.
But they weren't able to come to an agreement over how they would align financially, operationally and clinically at the six hospitals within the merged system, Methodist Hospitals President and CEO Ray Grady said.
Both sides mutually agreed to suspend talks of a merger, though they both left the door open to rekindling discussions someday. The biggest sticking point was over a service redistribution plan that would spell out what services would be opened at each hospital, Grady said. 
"We were unable to arrive at a clear vision of what services would be offered at each of the hospitals," Grady said. "The value in signing this merger would have been to improve health care across Northwest Indiana, but both organizations could not reach a definitive agreement over commitments. There would have been a redistribution of services because you for instance would not need Centers of Excellence at every hospital within the system. You need an agreement that will codify where services will be."
Franciscan Alliance President and CEO Kevin Leahy said in a statement he couldn't publicly discuss how negotiations fell apart because he considered them confidential.
"We reiterate that we appreciated the opportunity to present our vision of developing a mutual and financially viable plan that would ultimately improve much-needed access and health care services to Gary and surrounding Lake County residents," Leahy said. "Unfortunately, we couldn't come to an agreement, but we continue to have high respect for the Methodist organization, their administration, board, physicians and employees. Possibly, in the future, we will be able to work together."
Franciscan had discussed scaling back the $300 million hospital it wanted to build between Indiana University Northwest and Interstate 80/94 in Gary, which would have been enough of a commitment to sunset a federal consent decree then-Mayor Richard Hatcher secured to ensure Methodist would continue to provide a full range of services in Gary, Grady said. 
Headwinds in the industry led to talk of shrinking it from 150 beds to 125 beds, which would have reduced the cost by about $30 million.
"The size of the hospital should reflect the actual demand for care in the community," Grady said. "You don't want to build bigger than what you need. It reflects a broader trend in the industry of moving from inpatient to outpatient care. If you look at most health care systems, most of the growth is coming from outpatient care."
Going forward as an independent health care provider in Gary and Merrillville, Methodist Hospitals will continue to focus on first-rate care in first-class facilities, Grady said. The health care providers had been meeting its financial metrics but will continue to look out for opportunities for partnering with other health care providers.
"The benefits are many," Grady said. "At a larger scale, you are most cost effective in providing the services. ... We absolutely consider this to be a suspension to talks that could be revisited."
Now that the merger is off the table for the time being, Franciscan Alliance is focusing on delivering the best health care it can to Lake County, Leahy said.
"Because the demand for inpatient beds is shrinking and the demand for outpatient services is growing, there has been and will continue to be a need to consolidate the number of inpatient beds in the county while, at the same time, broadening access to outpatient services," Leahy said. "A less expensive approach to the delivery of care must be developed, especially in a county that is aging and has so many people who rely on Medicare and Medicaid to pay their health care bills. Both Medicare and Medicaid programs reimburse hospitals less than what it costs hospitals to deliver care to patients covered by these government-sponsored programs."
A large portion of Lake County residents rely on underfunded government programs to pay for their health care, Leahy said. Hospitals are trying to reduce costs accordingly, while still improving the quality and access of care.
"These are three significant challenges when over half of the county's population cannot fully pay for the cost of care they receive," Leahy said. "Franciscan is working hard to find a solution to the underfunded issues the county's population faces."
The business news you need
With a weekly newsletter looking back at local history.