More than one out of every five Northwest Indiana residents lost their jobs during the coronavirus pandemic — and many were out of work for a protracted period.
While the unemployment rate in the Calumet Region has since descended from the stratosphere, the viral outbreak is expected to have a longer-lasting impact on the workforce and job market in the Calumet Region.
"The state of the workforce in Northwest Indiana is not great and might be best summarized as trying desperately to hold on and get through the economic challenges stemming from the pandemic," Indiana University Northwest Assistant Professor of Economics Micah Pollak said. "The unemployment rate in Northwest Indiana, while much lower than earlier in the pandemic, continues to be 2.5 percentage points or 60% higher than one year previous. Unemployment insurance claims are still at record levels. The labor market is tight, and finding a replacement job can be extremely difficult or impossible for a worker potentially facing layoffs. Even workers who are lucky enough to have stable jobs are struggling with reduced hours or pay, unexpected health care costs, childcare challenges, mental stress and more. Workers are not alone, either, as many businesses struggle with falling demand from consumers who are unable, unwilling or cannot afford the same purchases they could a year ago."
The COVID-19 pandemic that has killed more than 2.3 million people worldwide, including more than 460,000 people in the United States, caused the jobless rate to soar to a staggering 19.4% in the Gary metropolitan area in April. It stood at 5.7% in December, as compared to 4.4% a year earlier, according to the Indiana Department of Workforce Development.
Lake County had the highest unemployment rate in the state, 6.4%, in December.
"COVID and the pandemic will likely continue to negatively affect the workforce and employment for quite some time," Pollak said. "Until the population is widely vaccinated, workers are likely to continue to require greater flexibility in how they do their jobs and more personal protective equipment and policies. Most businesses will continue to see reduced demand, regardless of how 'open' the economy is, and this will translate into pressure to reduce costs and potentially reduce employment and hours."
As the pandemic has dragged on, it has had an outsized influence on workforce changes, such as remote work and downsizing.
"As in many other areas in the nation, the pandemic has acted as an additional source of pressure on workers and businesses in Northwest Indiana that has accelerated economic changes and delayed others. Some businesses have been forced to adopt new approaches and adapt more quickly in an attempt to survive, while others have been unable to and have gone under," Pollak said. "Businesses considering expanding or innovating have mostly put those plans on hold until the economy stabilizes. Likewise, workers and households that were just getting by a year ago are finding themselves struggling to survive in the face of job loss, rising unemployment, eviction, health care and childcare costs. COVID has added incredible stress to our already stressed workers and households."
COVID-19 will have lingering effects on Northwest Indiana's economy that will far outlast people staying home and wearing a mask or two, Pollak said.
"In the long-term, employment in Northwest Indiana will likely return to normal levels. As demand returns, businesses that survived will be able to increase hiring, and those that have gone under will eventually be replaced. However, this will be a slow process and it's likely we won't return to pre-pandemic levels of employment until 2022 or later," Pollak said. "Where we will likely see the most significant long-term changes is in how workers are employed and actually do their jobs. The pandemic has forced businesses to find more creative and flexible ways for their workers to work. I expect that greater ability to work remotely and at home is likely here to stay, along with things like greater emphasis on higher-quality health care, paid sick leave and childcare benefits. The pandemic has likely permanently altered how Americans work, and hopefully many of these changes will ultimately be for the better."
The virus has hit both the service industry and the higher-paying manufacturing industry that has long been the backbone of Northwest Indiana economy, Pollak said.
"Early during the pandemic, our service-providing sector was hit especially hard, with employment in industries like retail, food serves and drinking places, education and even health care falling by 15% to 20% or more." he said. "Since then, these industries have recovered some, and as of the most recent data for November, employment in service-providing industries is down just 5.2% from the previous year. Perhaps somewhat surprisingly, while employment in the goods-producing sector was initially more resilient, it's now fallen a similar degree, or down 4.4% from the previous year."
But the economic impact on the Region doesn't end there.
"Within goods-producing industries, manufacturing has been the hardest hit, with employment down 5.3% from the previous year," Pollack said. "While much of the immediate economic distress is due to the pandemic, many goods-producing industries were already facing challenges due the international trade war and escalating tariffs which continue to be a factor. While employment has fallen in almost every industry in Northwest Indiana due to the pandemic, the jobs that have been the most resilient are those where labor is unionized or organized in a way that workers can coordinate their bargaining power to limit layoffs and pay cuts."
Despite the setback of the pandemic, some of the underlying economic trends in Northwest Indiana are encouraging, Pollak said. After years of decline, Northwest Indiana's population is again growing, by an estimated 787 people in 2018 and 2,012 people in 2012, according to the U.S. Census Bureau. 
The Region's population had fallen by as much as 3,211 in 2015.
"While these numbers are small, it's still a dramatic reversal from recent years. In addition, for the first time in a decade, net domestic migration (the number of people moving into the Region minus the number moving out) was positive. This means that not only is the population growing, but it's growing in part because people are choosing to move into the Region," Pollak said. "While these numbers are small relative to the Region's total population, it represents a profound change. Often economic development is a chicken-and-egg problem. People want to live where good jobs and economic opportunities exist. Businesses want to locate where skilled workers live. As Northwest Indiana expands into a region that people want to move into, this will likewise help attract more businesses and employment for the Region."
Purdue University Northwest Professor Anthony Sindone said businesses will ultimately adapt to the pandemic, such as through e-commerce, home delivery, remote work and virtual conferences. But some industries will suffer more than others and the short-term pain could be severe, he said.
"The hardest-hit industries in our region are the accommodation and food service, retail and construction. I project that we will find a loss of approximately 80,000 jobs in just those three industries as a result of this pandemic and resulting closure of so many establishments. Those numbers do not include those workers impacted by the disruption of the supply chain," he said. "We have not even begun to see the end of the beginning of the economic impact this will have on our region, the state, and the nation."
NWI Business Ins and Outs: Little Italy expands, Butter Up! Popcorn closes, openings include Angie's Breakfast and Grill, Capital Motors, In The Cup Restaurant, Z's Shakes and Cakes, and Koroke Asian Cuisine
Little Italy expands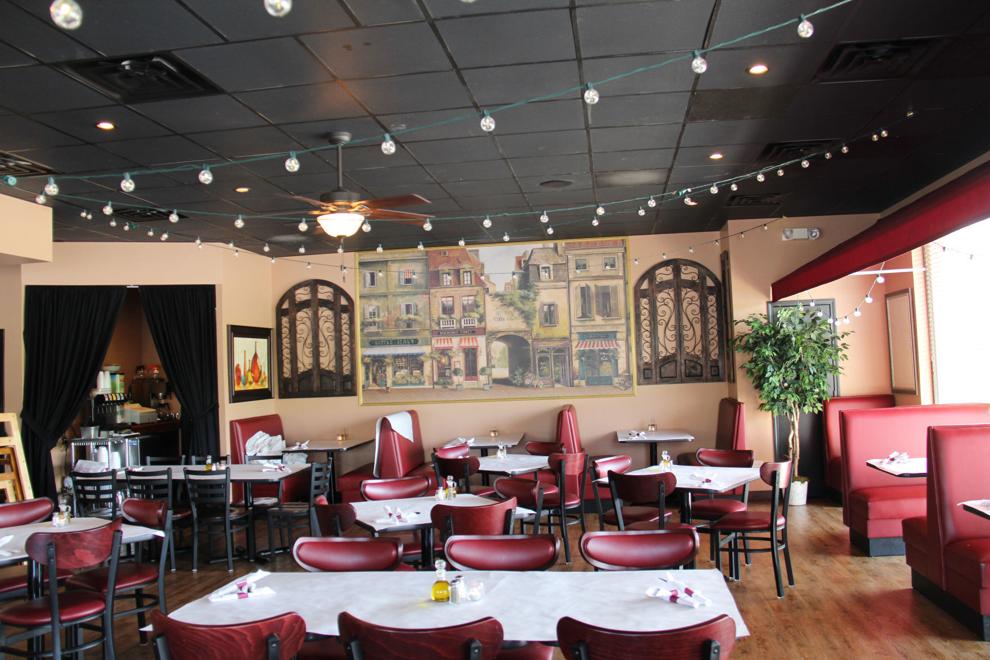 Angie's Breakfast and Grill opens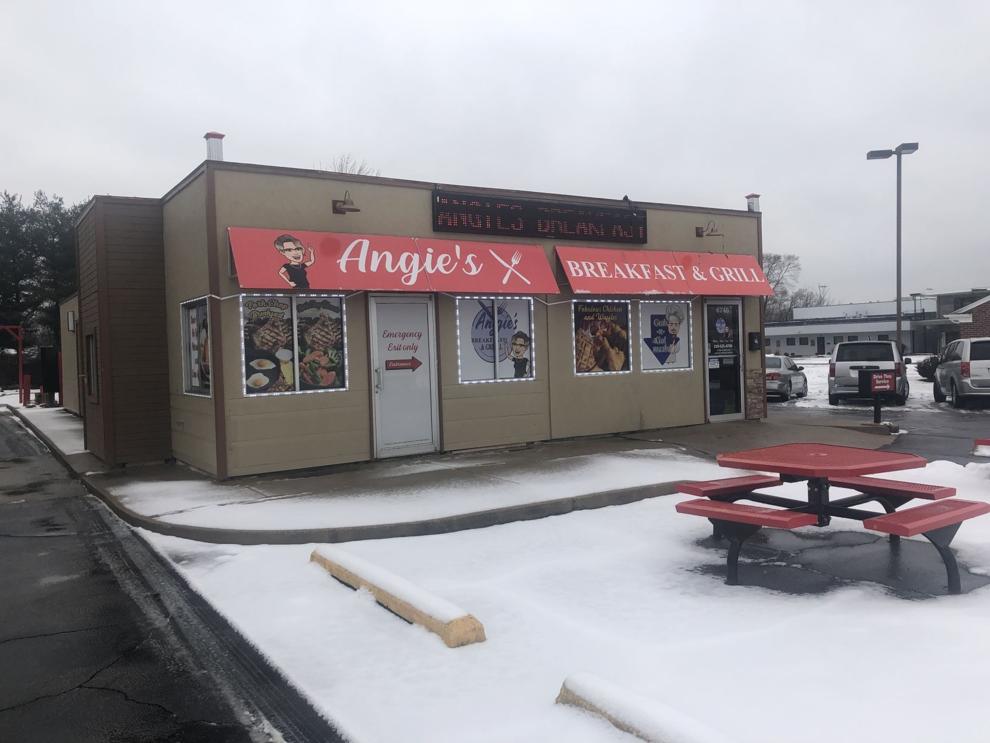 Capital Motors rolls into town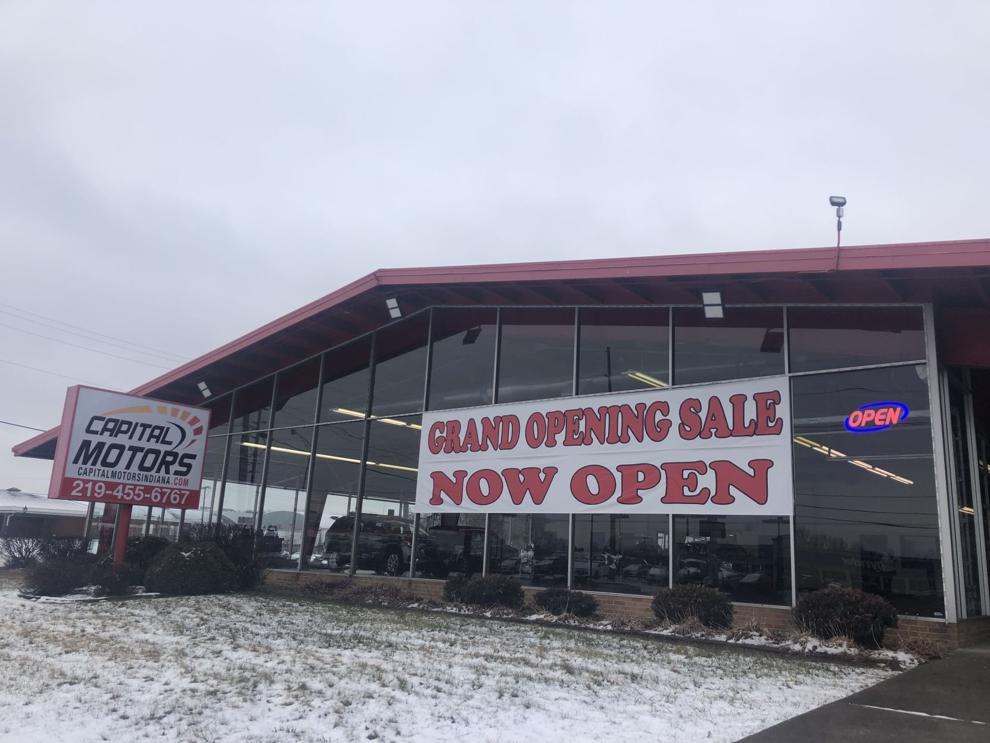 In The Cup Restaurant opens
The owner of In The Cup Restaurant in East Chicago explains what it's all about
Z's Shakes and Cakes relocates to Gary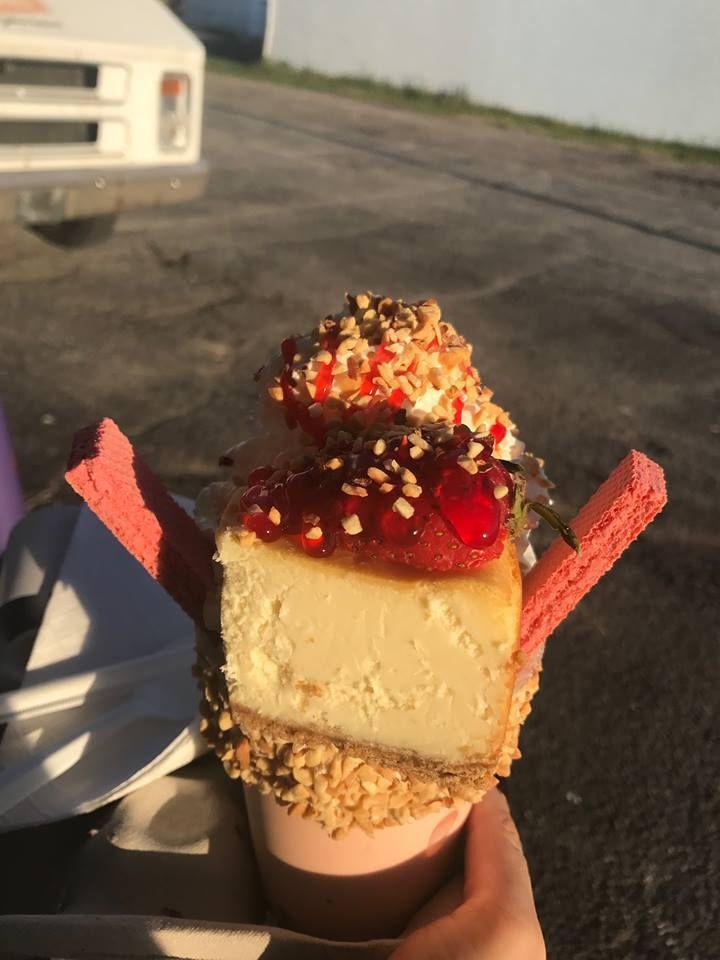 Butter Up! Popcorn closes in Schererville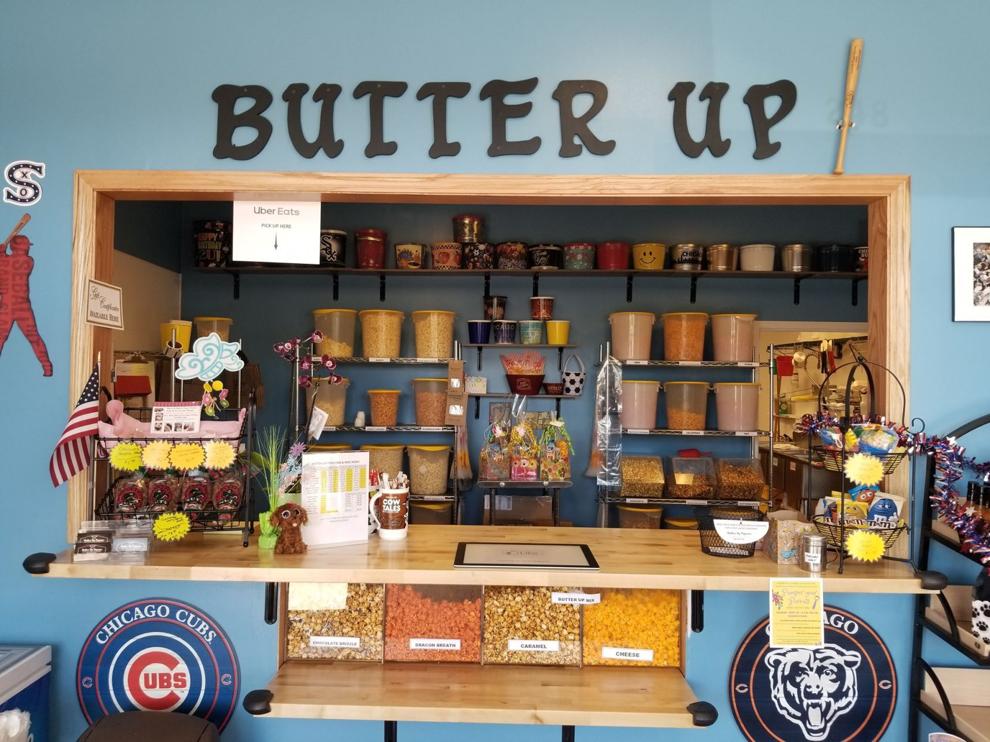 Koroke's Asian Cuisine replaced Happy Garden in Highland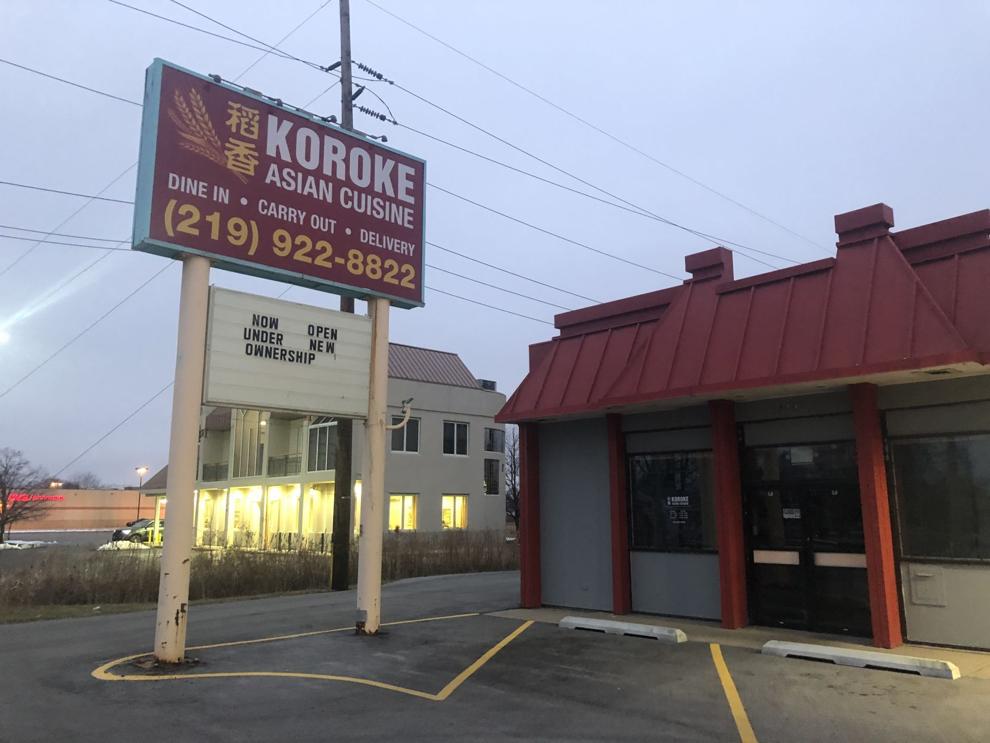 WATCH NOW: Riding Shotgun with NWI Cops: Going airborne with the Aviation Unit