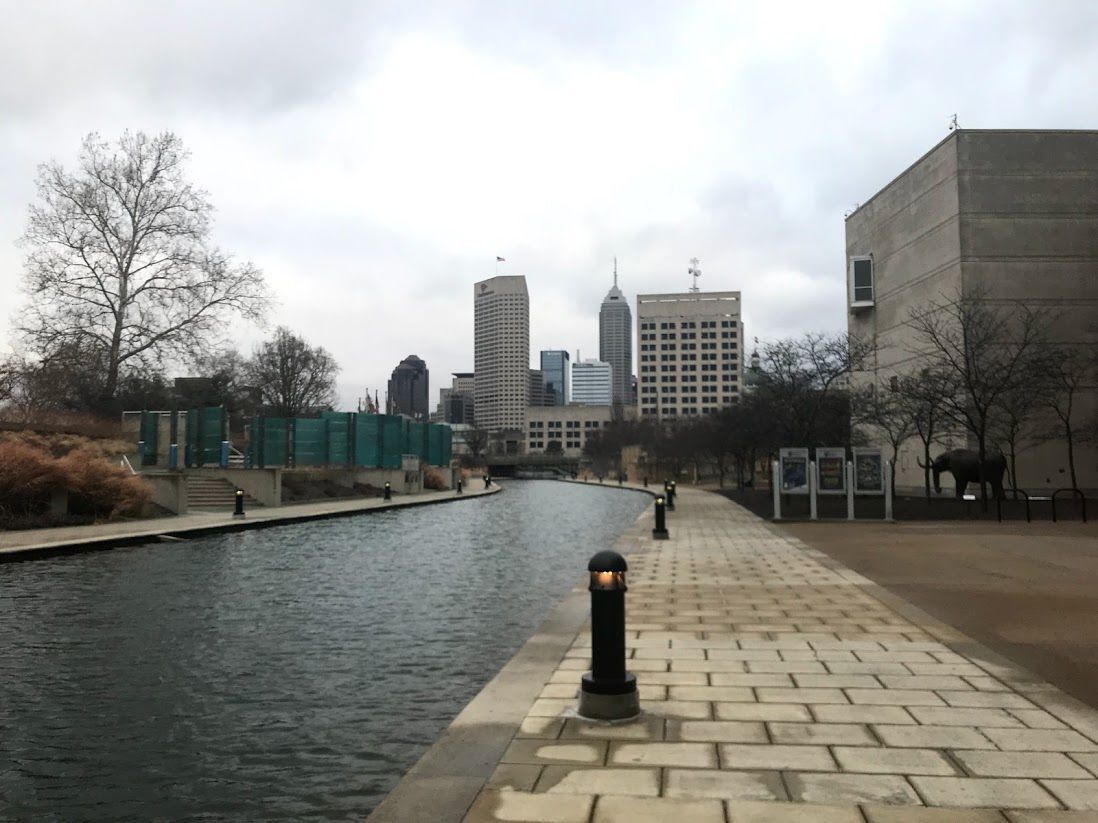 Indiana gained 23,943 new residents this year, growing by less than 1% and continuing a ongoing trend of slow population growth, according to the U.S. Census Bureau's annual estimate.
The Hoosier state's population grew to 6.75 million, up from 6.73 million in 2019. That marked an increase of 0.35%.
Neighboring Illinois' population fell by 79,487 residents to 12.6 million, the second biggest loss nationwide after only New York state.
Over the last decade, since the last official Census in 2010, Indiana has gained an estimated 271,151 residents, an increase of 4.18%. The official results of the 2020 Census have not been released yet, and the new numbers reflect the Census Bureau's annual estimate and not the official count.
According to the estimates, Northwest Indiana also has been gaining population for the first time in years. The Region added an estimated 2,102 more residents last year, reversing a long-time trend that's followed deindustrialization and a loss of jobs at the steel mills.
"Following the collapse of the steel industry and domestic manufacturing between the 1950s and 1970s, Northwest Indiana struggled with severe population decline," Indiana University Northwest Assistant Professor of Economic Micah Pollak wrote in a recent article for the Indiana Business Research Center. "Lake County alone, the most populous county in Northwest Indiana, lost 13% of its population in the two decades between 1970 and 1990. While many of those people remained in the larger region, moving to nearby counties, the population of the three industrial core counties of Lake, Porter and LaPorte still fell by 2.1%."
The Region did start to gain back population between the 1990s and 2010, but population has fallen almost every year since 2010. The population in Northwest Indiana dropped 1.2% from 856,327 in 2010 to 845,853 in 2017, largely as a result of people moving away.
But in 2018, Lake, Porter and LaPorte gained 787 residents.
"For the first time in at least a decade, significantly more people chose to move into these Northwest Indiana counties than out of them," Pollak wrote. "This change in trend suggests that Northwest Indiana is becoming a place people find desirable and are choosing to live. While the Region has long been perceived as being business-friendly, it is gaining a reputation as an attractive place to live and raise a family."
The Northwest Indiana Forum, the Northwestern Indiana Regional Planning Commission and the South Shore Convention and Visitors Authority have been working to bring people in, through the Ignite the Region and Move to Indiana campaigns.
"Improvements in quality of place range from better public transportation with the expansion of the South Shore Line commuter rail, to a wider range of high-end retail, restaurants and breweries, to expanded bicycle trails and green spaces — all of which allow the Region to better meet the needs and expectations of the next generation," Pollak wrote. "While Northwest Indiana was once a region many residents hoped to one day leave, we are now seeing more people return, choose to remain here, or be attracted into the region. Of all metrics you could use to measure the economic health of a region, the most fundamental one is population growth and net domestic migration. If a region is a place that people want to move into and live, then its economic future is bright."
Region restaurants that closed in 2020
Region restaurants that closed in 2020
2020 has been a hard year for restaurants in the Region with the coronavirus pandemic and the lockdowns and restrictions that followed. Here's a look at the restaurants, brewpubs and chain eateries Northwest Indiana lost in one of the toughest years in recent memory: