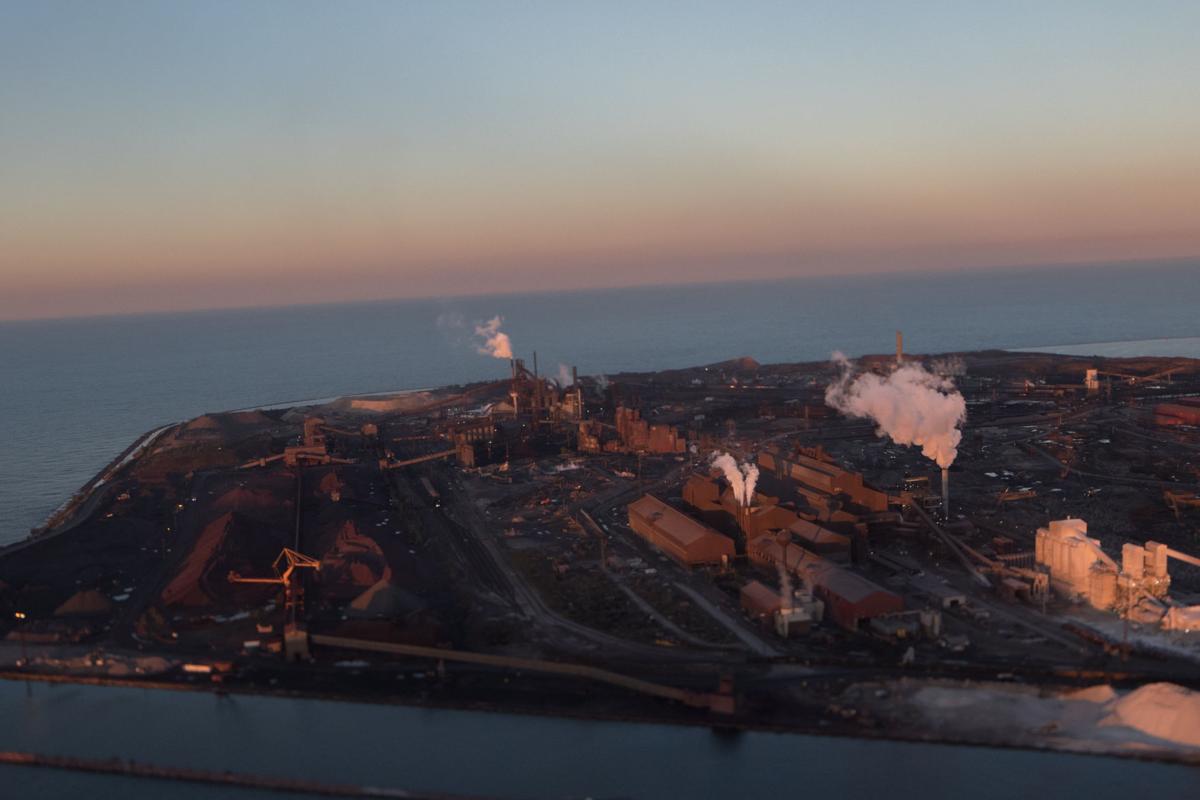 ArcelorMittal Indiana Harbor recently installed major upgrades that improved the reliability of its overhead cranes that move steel slabs at the 80-inch hot strip mill.
Maintenance Technicians Vance Gardner and Roger Bailey designed and built a new static timer system intended to resolve safety and operational problems that afflicted three cranes at the steel mill in East Chicago's Indiana Harbor neighborhood over the last few years. They replaced an outdated relay control system that accelerated inconsistently, causing cranes to crash, breaking driveshafts, busting gearboxes, stripping couplings, and causing excessive wear on the wheels.
"All my guys come to me with ideas, and I love that," 80-inch hot strip mill process manager Dan Hatten said in a news release. "But Roger and Vance led the effort on this one and showed a lot of initiative. We also had valuable input from the electrical group. Together, we worked out all of the issues for long term success."
They were able to do the project in-house. ArcelorMittal USA replaced 20 mechanically complicated components with five static timers, which has put a halt to the sudden acceleration that bedeviled the overhead cranes that move finished steel products from point A to point B.
"Anything we can do to keep from going up and down that crane all day is a win for me," Vance said in the news release. "If a crane breaks and we run out of steel, that's not good for the company or me."
The business news you need
With a weekly newsletter looking back at local history.