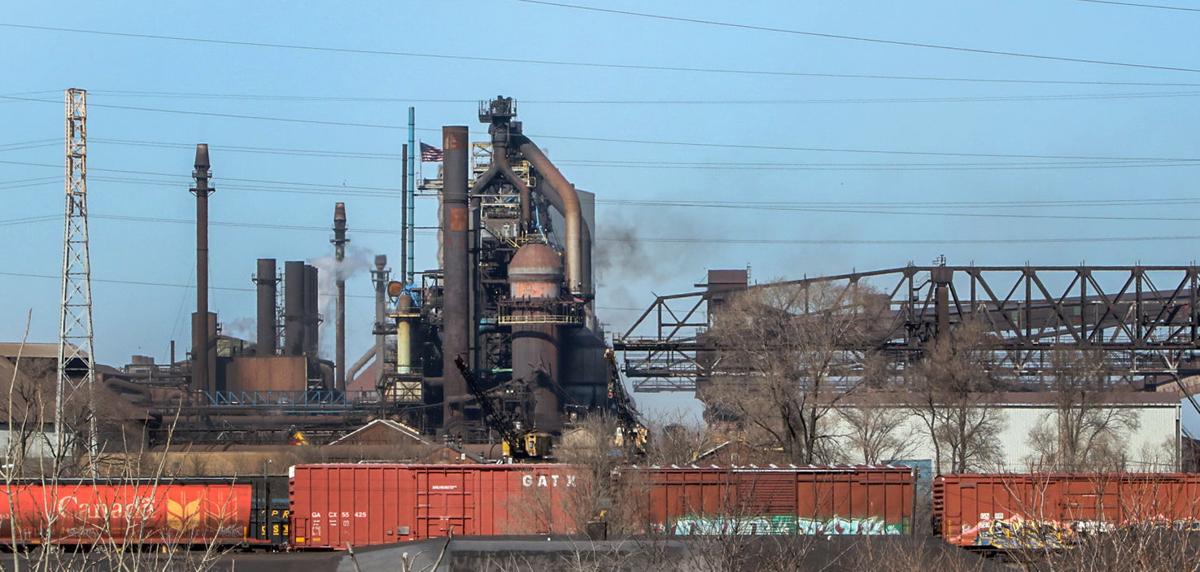 In national rankings, Indiana often ends up in the middle of the pack.
U.S. News and World Reports places the 17th most populous state in the union in the pretty much average range in economy, education, health care, crime, infrastructure and fiscal stability.
But there's one area where Indiana is No. 1.
The Hoosier state leads the nation in the release of toxic chemicals, according to the Environmental Protection Agency's recently released Toxic Releases Inventory.
An EPA report released in January found Indiana ranked No. 1 in toxic releases per square mile out of the 50 states, five U.S. territories and the District of Columbia.
In 2019, the most recent year for which data was available, Indiana had 881 Toxic Release Inventory facilities with four of the biggest producers of toxic chemicals located in Northwest Indiana, according to the EPA. Industrial facilities across Indiana released or disposed of 123.33 million pounds of chemicals that could be harmful to people or the environment. 
That's 3,386 pounds per square mile or more than the 55 other states, territories and Washington, D.C.
"Indiana ranking No. 1 in toxic releases per square mile in all of America is an alarming statistic," Hoosier Environmental Council Executive Director Jesse Kharbanda said.
Indiana's cancer death rate is the ninth highest in the nation, Kharbanda noted. He urged the attorney general's office and Indiana Department of Environmental Management "to accelerate and scale up efforts to reduce exposure of Hoosiers to harmful chemicals."
He also urged the Legislature to increase funding for IDEM. 
The federal government's Toxic Release Inventory tracks the industrial production of toxic chemicals, keeping track of how they are recycled, transformed into energy, treated for destruction, disposed of, or released into the environment. A release means the chemical was emitted into the air or water, put in a landfill, or taken off-site to be disposed of. 
The EPA's latest data showed that the overall amount of releases of Toxic Release Inventory chemicals decreased 9% nationally in 2019 as compared to the previous year. Industrial facilities across the country avoided releasing 89% of the chemical waste they created in their manufacturing processes with recycling, treatment and energy recovery.
In 2019, emissions of toxic chemicals into the air decreased by 23 million pounds nationwide, continuing an ongoing trend of decline.
Industrial facilities in Indiana managed a total of 2.3 billion pounds of production-related waste in 2019, or more than 7.5% of the nation's total. Most of Indiana's toxic chemicals — an estimated 1.88 billion pounds — were recycled while more than 188 million pounds were converted into energy and 190 million pounds treated.
But 123.3 million pounds of toxic chemicals — or about 5% of the total produced by the state's industry — was released into the air or water or disposed of on the land in Indiana in 2019, according to the EPA.
Indiana released 26.3 million pounds of chemical emissions into the air, 19.7 million pounds of toxic waste in the water, and 38 million pounds of production-related waste on the land, the EPA found. Industrial operations in Indiana also disposed of another 39.1 million pounds of toxic chemicals offsite. The Hoosier state single-handedly accounted for nearly a tenth of the toxic chemicals released into America's water and more than 4.3% of the toxic chemicals emitted in the air nationwide.
About 92% of the chemicals released into the water in Indiana in 2019 were nitrate compounds, while sulfuric acid, styrene, ammonia, N-hexane and hydrochloric acid were the chemicals that were most commonly emitted into the air.
The chemical manufacturing sector accounted for more than half of the state's production-related waste, with primary metal manufacturing accounting for 8% and utilities for another 4%.
U.S. Steel's Gary Works led Indiana in the production of toxic chemicals with 22.5 million pounds, including 312,203 pounds emitted into the air and 268,541 pounds emitted into the water, according to the EPA.
The Indiana Harbor steel mill in East Chicago — then owned by ArcelorMittal — ranked third in the state with 6.8 million pounds of toxic chemicals, including 218,469 pounds emitted into the air and 158,756 into the water.
The Burns Harbor steel mill — then run by ArcelorMittal, which is now owned by Cleveland-Cliffs — and NIPSCO's Schahfer Generating Station in Wheatfield also ended up in the top 10 of production-related waste in Indiana. NIPSCO is planning to decommission the coal-fired plant in Jasper County as it transitions to wind and other renewable energy sources.
"We are rebalancing our generation portfolio based on many factors, including market conditions, age and condition of the generating units, capital, maintenance and fuel costs and costs associated with federal environmental compliance," NIPSCO Communications Manager Tara McElmurry said. "Part of our plan includes contributing to a cleaner environment by reducing carbon and other air emissions, water withdrawal and water discharge by more than 90%, while also eliminating 100% of our coal ash all by 2030. Ultimately, this transition plan balances energy supply economics and the environment while maintaining reliability, supply diversity and flexibility for the future."
WATCH NOW: NWI Business Ins and Outs: Region Records, Indiana Dunes Record Company, Golden Leaf, HassleLess Mattress all open; Northside Diner temporarily closes
Region Records expands to four locations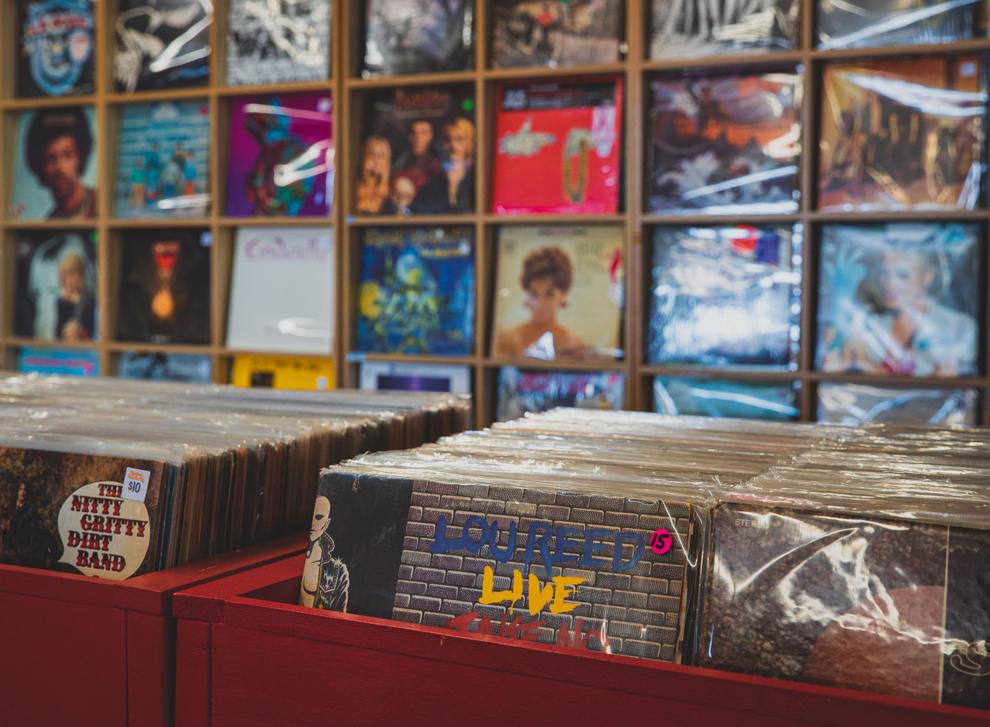 New home base in downtown Highland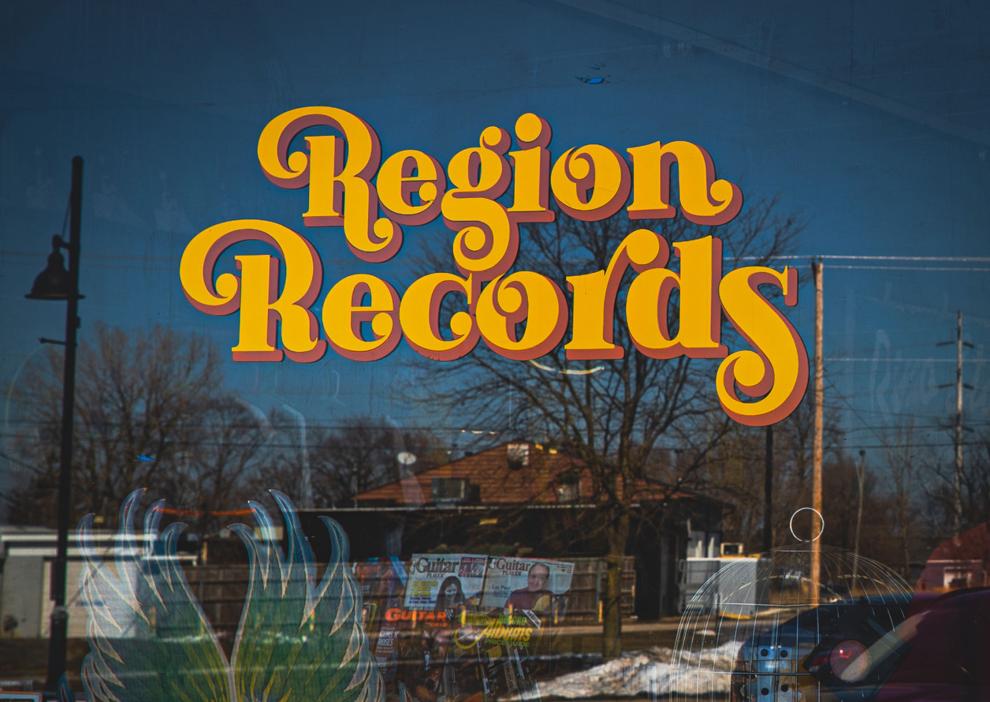 WATCH NOW: Region Records Expands to Highland
New locations in Porter and Crown Point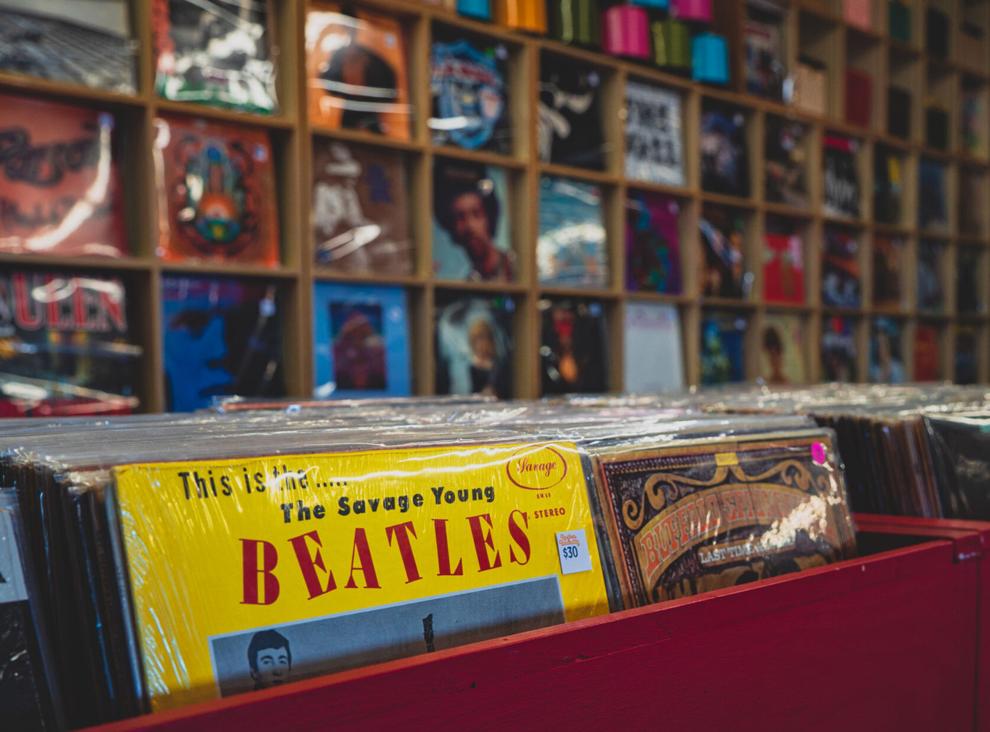 The new Hegewisch Records or Woodmar Records?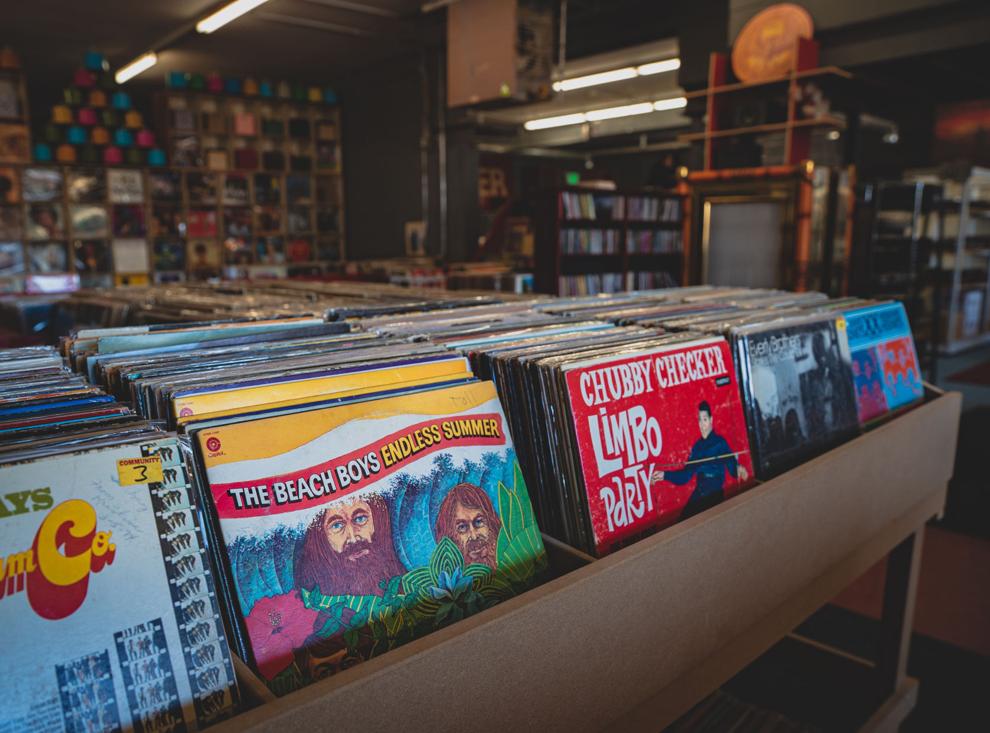 'I don't make it my goal to sell things but if I don't sell things we'll go out of business'
HassleLess Mattress opened in Hobart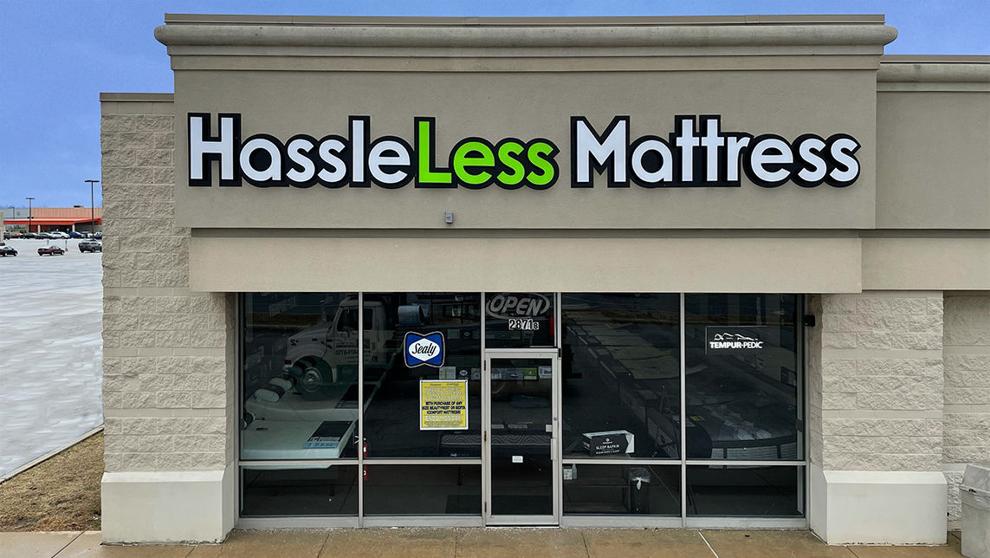 Golden Leaf coming to Chesterton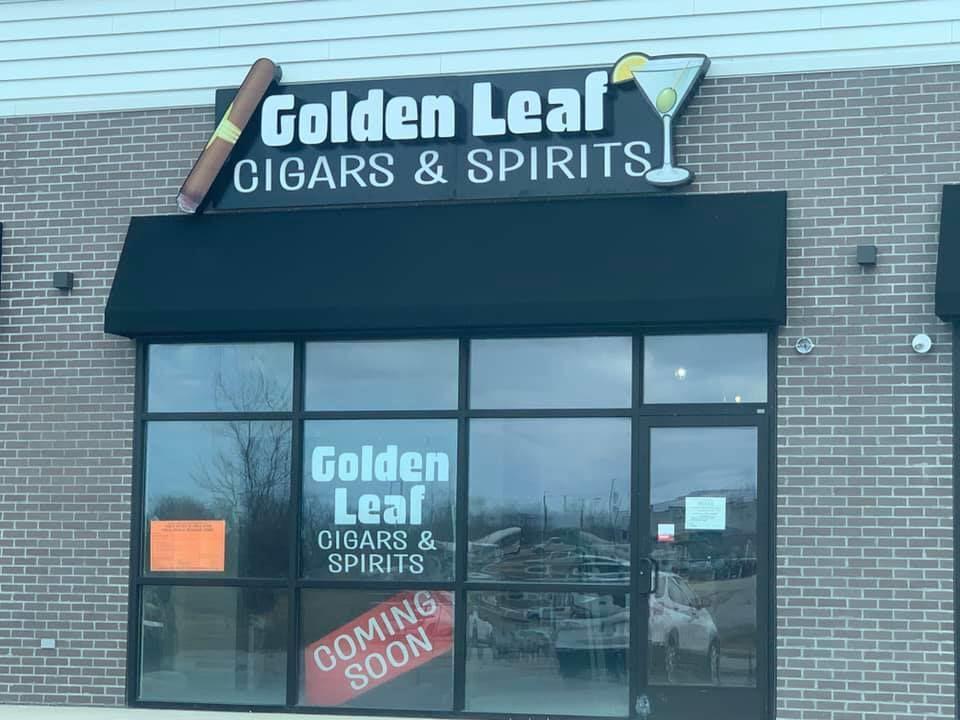 WATCH NOW: Upcoming Cigar Lounge to come to Chesterton
The Northside Diner in downtown Chesterton has temporarily closed