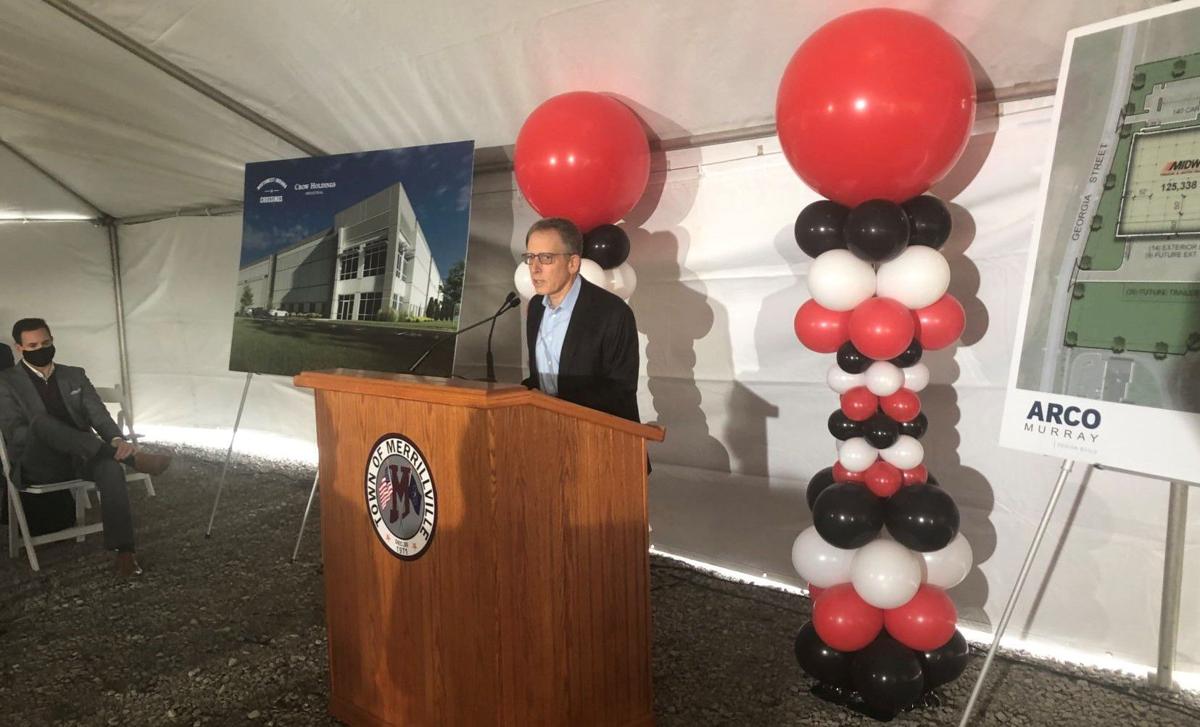 Indiana is touting a record year for economic development despite the coronavirus pandemic.
The Indiana Economic Development Corp. said it secured 282 commitments from businesses to start operations or expand existing facilities in the Hoosier state, pledging to create up to 31,300 new jobs with an average annual salary of $58,510, or $28.13 per hour. 
The state said it's the most job commitments since the Indiana Department of Commerce became the Indiana Economic Development Corp. in 2005, and the second highest average wage promised by companies.
"Despite being an incredibly challenging year for Hoosier businesses in many different ways, I'm extremely encouraged and inspired by the perseverance of our business community," Indiana Gov. Eric Holcomb said. "Achieving another record-breaking year for economic development in 2020 shows us that Indiana is on the right track and that better times are ahead for Hoosiers, with more than 31,000 new career opportunities over the next few years."
The wages promised by companies investing in Indiana are about 22% higher than the state's current average wage of $23.01 per hour, state officials said. The state helped lure the investment with tax incentives that averaged 22 cents for every dollar of payroll pledged, according to the Indiana Economic Development Corp.
Major projects include Corsicana Mattress Co.'s plans to bring 350 jobs to LaPorte County, Electric Last Mile's plans to hire 960 workers in St. Joseph County, and Milwaukee Tool's intent to create 450 jobs in Johnson County, according to the Indiana Economic Development Corp.
Companies that announced plans to invest in Northwest Indiana include Corsicana, Pond Alliance Inc., Ekos Window + Wall LLC, Ardagh Metal Beverage, Indiana Face Mask and Midwest Truck & Auto Parts.
The Indiana Small Business Development Center also helped 333 new small businesses start up in 2020, creating an estimated 1,459 new jobs, according to the Indiana Economic Development Corp. The Indiana Procurement Technical Assistance Center also helped existing businesses land more than $365.6 million in federal government contracts, creating an estimated 519 new jobs statewide, the IEDC reported.
And Elevate Ventures pledged $15.5 million from the state's 21st Century Research & Technology Fund to 109 startup companies in the Hoosier state, while pledging another $12.4 million in state matching fund to federal research grants secured by 24 Hoosier firms, according to the Indiana Economic Development Corp.
Region restaurants that closed in 2020
2020 has been a hard year for restaurants in the Region with the coronavirus pandemic and the lockdowns and restrictions that followed. Here's a look at the restaurants, brewpubs and chain eateries Northwest Indiana lost in one of the toughest years in recent memory: