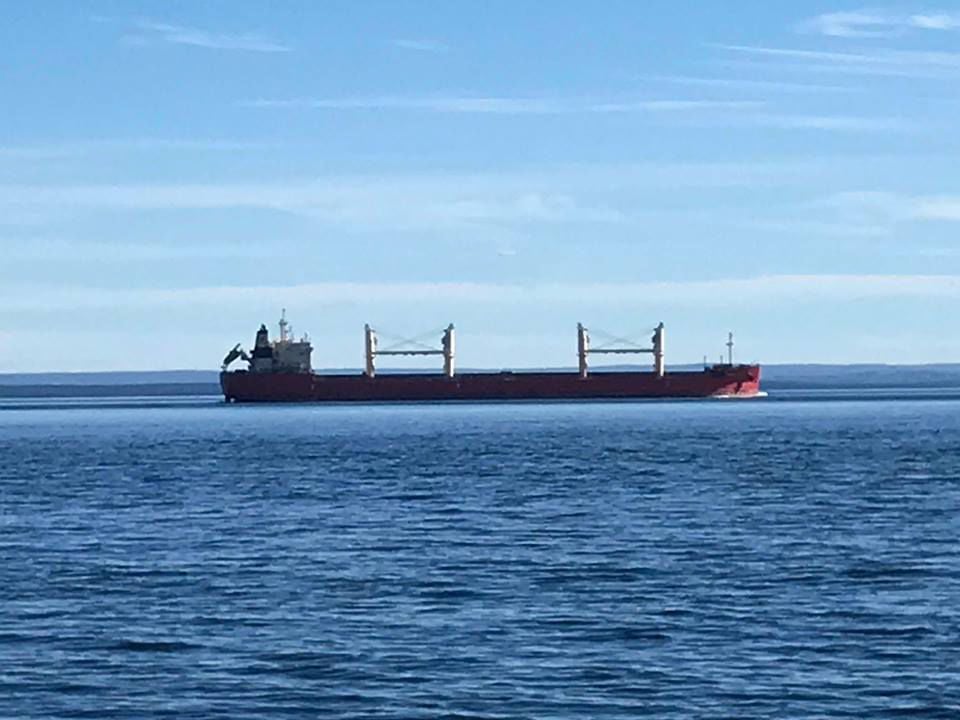 International cargo on the Great Lakes to ports like the Port of Indiana-Burns Harbor and the Port of Chicago totaled 38 million tons last year.
Cargo on the huge international vessels known as salties that pass from the Atlantic Ocean through the St. Lawrence Seaway to Great Lakes ports dropped by 7%. Officials attributed the year-over-year decline in 2019 to trade wars, high waters that made navigational conditions difficult at key points on the marine superhighway, and all the rain in the spring that took a toll on grain exports.
"The challenges of the 2019 shipping season underline the critical importance of protecting the future integrity of the Great Lakes-St. Lawrence waterway as a reliable and efficient trade and transportation corridor for the United States and Canada," said Bruce Burrows, president of the Chamber of Marine Commerce. "High water levels are negatively impacting residents and businesses, including the marine shipping sector that transports cargo through the St. Lawrence Seaway, and we need to work together with the International Joint Commission and governments to conduct a proper study into water levels and their causes, and to develop a resiliency plan that can address stakeholder needs into the future."
Record outflow levels at the Moses-Saunders dam for five months last year — intended to lower Lake Ontario levels — caused shipping delays and millions of dollars in increased operating costs. But the Chamber of Marine Commerce is encouraged that the dam's outflow levels have been raised during the winter to lower the lake levels as much as possible for the international shipping season resumes in the spring.
"Many different industries, including agriculture, manufacturing, fuel supply, construction and the mining sector depend on the Great Lakes-Seaway transportation system, supporting 238,000 jobs and $35 billion in economic activity in Canada and the U.S.," Burrows said.