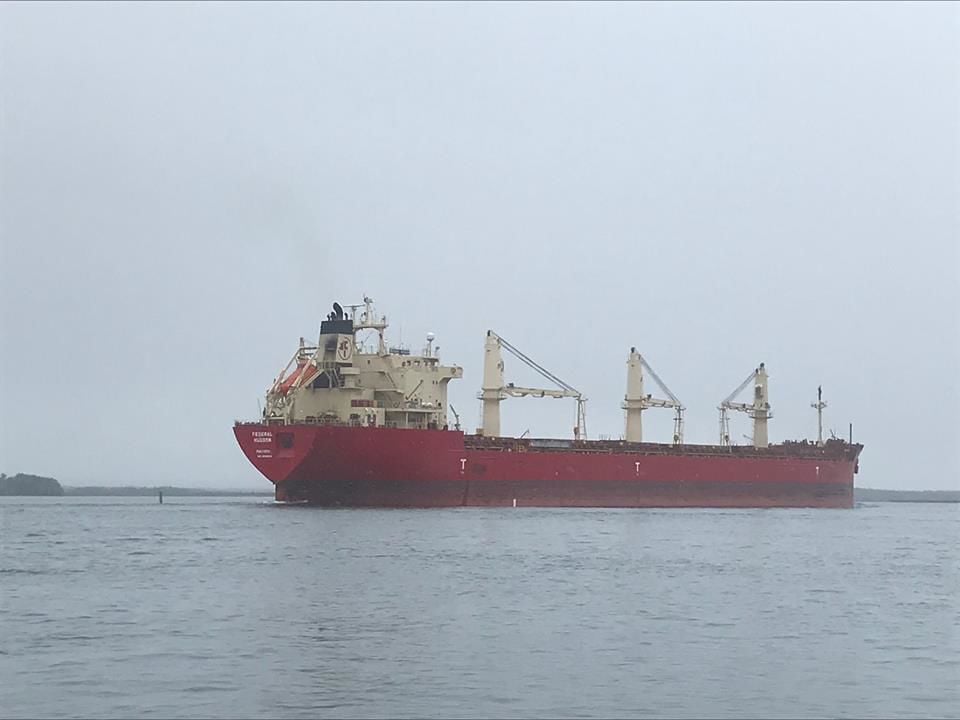 Shipping through the St. Lawrence Seaway to the Great Lakes has fallen 7.9% to 27.6 million tons through the end of October.
Great Lakes ports, such as the Port of Indiana-Burns Harbor and the Port of Chicago, traded with 31 countries from across the globe. U.S. grain growth grew by 10.7% month-over-month in October to 1.3 million tons, nearly tripe the 496,000 tons handled in July.
U.S. grain tonnage is now up 19.3% year-over-year, according to the U.S. Saint Lawrence Seaway Development Corp.
"Shipments of agricultural exports through the St. Lawrence Seaway continue to be robust, as reflected by the October tonnage increases," U.S. Saint Lawrence Seaway Development Corp. Deputy Administrator Craig Middlebrook said. "Outbound grain shipments will likely continue to be strong through the end of the year. This also signals good news for the beginning of the 2021 navigation season next spring, as crop reserves in storage will be ready to load for shipment overseas."
Thus far this year on the Great Lakes, shipments of steel slabs are up 90.8%, asphalt by 50.8%, scrap metal by 126.4% and gypsum by 37.8%. The Port of Indiana-Burns Harbor has been handling an increasing amount of wind turbine shipments, including three from Mexico and India last month.⠀
"The wind turbine shipments provided much needed manhours for the longshoremen and operating engineers that work on the dock, and we were thrilled that Burns Harbor was able to accommodate these challenging pieces without incident," said Ian Hirt, port director.
It's largely been project cargo shipments like wind turbines and grain that have increased tonnage during a shipping season characterized as turbulent. After the fall harvest, U.S. grains like wheat, soybeans and corn are now being shipped to the United Kingdom, Israel, Portugal and other international markets.
"There is strong world demand for U.S. grain products like wheat and soybeans, and that's led to increasing export volumes through the Great Lakes-St. Lawrence Seaway. We expect this momentum to continue heading into the busiest months of the season," said Bruce Burrows, president and CEO of the Chamber of Marine Commerce. "In November and December, manufacturers stockpile inventory for the winter months, municipalities stock up on road salt ahead of the snowy weather and grain exports are pushed out before the season closes. This year has certainly been challenging for many of us, including ports and ship operators, but we're optimistic we'll continue seeing improvements as we enter these final weeks."
How much do Northwest Indiana CEOs make?