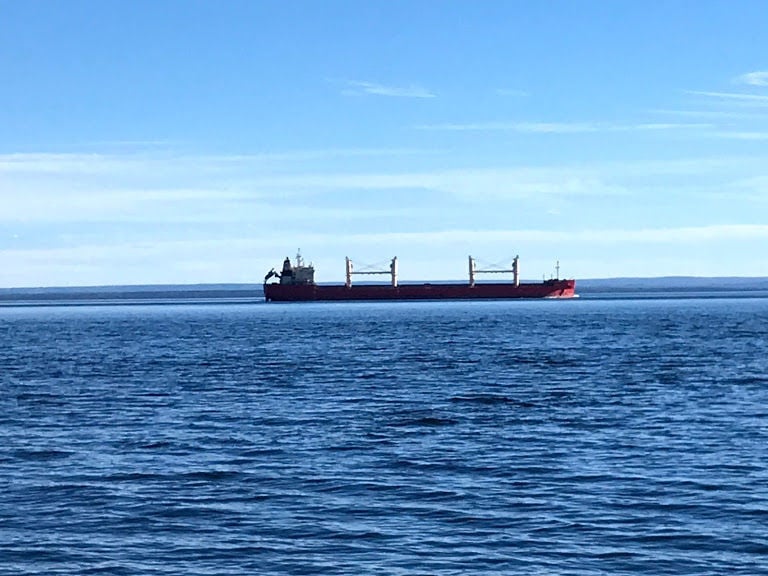 International cargo shipments on the Great Lakes are down 6% so far this year.
The U.S. Saint Lawrence Seaway Development Corp. reported that in September shipments of salt rose 14.9%, cement and clinkers by 2.2%, coke by 10.9%, gypsum by 21.8% and ores and concentrates by 47.6%.
"As we head into the busiest few months of the navigation season, robust cargo movements continue at our ports and through the Great Lakes St. Lawrence Seaway System," said Craig Middlebrook, deputy administrator of the U.S. Saint Lawrence Seaway Development Corp. "Project cargo continues to be strong and heavy machinery is a leading commodity, with the ports of Cleveland, Toledo, Duluth, Detroit and Manistee all reporting September shipments of machinery from foreign markets."
The St. Lawrence Seaway is a marine highway that runs 2,300 miles from the Atlantic Ocean to the Great Lakes, allowing huge international vessels, known as salties, to ship goods to and from ports like the Port of Indiana-Burns Harbor and the Port of Chicago. They typically bring cargo like machinery, windmill blades and beer tanks from abroad, and ship U.S. grain overseas.
St. Lawrence Seaway tonnage on the Great Lakes has totaled 24.8 million tons so far this shipping season, declining because of a number of factors, including decreases in U.S. corn and soybean exports.
But cargo volumes of road salt, cement, stone, petroleum and wind energy components were robust in September as the busy season kicks off. The Chamber of Marine Commerce forecasts that U.S. Great Lake ports will beat 2018 cargo volumes.
"U.S. Great Lakes ports are reporting cargo growth as they support the region's construction activity and energy needs and help our cities prepare for the winter ahead," Chamber of Marine Commerce President Bruce Burrows said. "Iron ore exports from Minnesota to Japan and China via the St. Lawrence Seaway are also continuing."