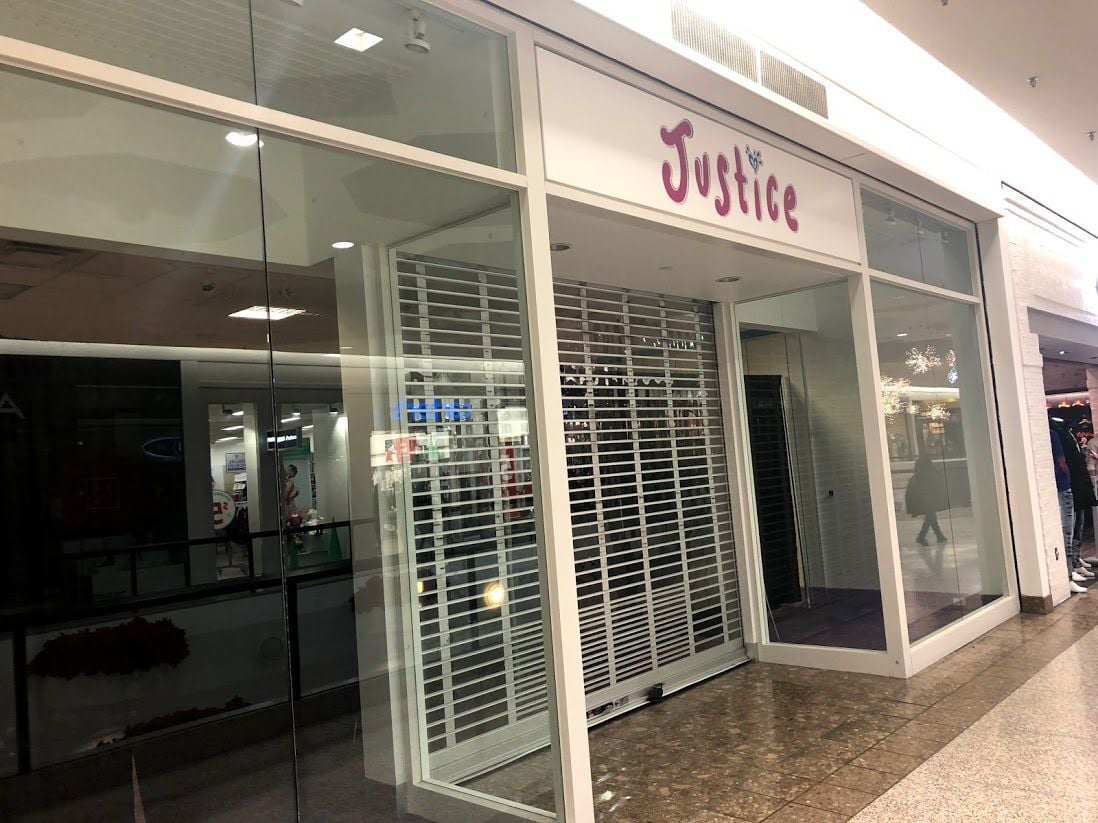 Justice has closed at the Southlake Mall and Merrillville Plaza in Hobart, Porter's Vale in Valparaiso and the Lighthouse Place Premium Outlets mall in Michigan City.
The closures were announced in July after the New Jersey-based Ascena Retail Group filed for bankruptcy to shed $1 billion in debt. The New Jersey-based company also owns Ann Taylor, LOFT, Lane Bryant, Lou & Grey and Catherine's stores.
Ascena also closed all its Catherine's plus-sized fashion stores, including at 1876 E. 80th Ave. in Merrillville Plaza in Hobart and at 1520 Torrence Ave. in Calumet City. 
Ascena shuttered most Justice stores, which sell trendy clothing for tweens. The retailer also owns the Ann Taylor Factory Store at Lighthouse Place, the Lane Bryant Outlet in Lighthouse Place, and Lane Bryant stores in Shops on Main in Schererville, the Southlake Mall in Hobart and Valparaiso Walk in Valparaiso.
Ascena recently completed the sale of Ann Taylor, LOFT, Lou & Grey, and Lane Bryant brands to Premium Apparel LLC, an affiliate of Sycamore Partners.
"We are pleased to have completed this transaction, which secures a path for the long-term success of Ann Taylor, LOFT, Lou & Grey, and Lane Bryant," said Gary Muto, Chief Executive Officer. "We have worked diligently to maximize the value of our brands, and we are confident they will thrive under Sycamore's ownership."
The new owner plans to keep most of the stores and employees.
"I would like to thank our associates, who have remained focused on meeting our customers' needs throughout our financial restructuring process," Muto said. "While we have certainly faced obstacles in the challenging retail landscape brought on by the global pandemic, our associates have consistently demonstrated leadership, professionalism and dedication to our customers and to each other. Ann Taylor, LOFT, Lou & Grey and Lane Bryant will continue to serve customers through the holiday season and beyond."
FullBeauty Brands Operations, LLC completed an acquisition of Catherines' intellectual property assets and e-commerce operations. Justice Brand Holdings LLC, which was created by Bluestar Alliance LLC, bought the intellectual property of Justice.
"We're pleased to have completed our purchase of these four highly respected apparel brands and are excited by the opportunity to unlock their full potential as part of our portfolio," said Stefan Kaluzny, managing director of Sycamore Partners. "We look forward to working with the brands' associates to continue delivering great products and memorable experiences to their customers, while positioning each for long-term success."
Region stores that closed in 2020
The brick-and-mortar retail sector has been struggling because of competition with e-commerce giants like Amazon, eBay, Wayfair, Chewy and Zappos. But 2020 presented unprecedented challenges because of COVID-19 and the resulting lockdowns and restrictions. Here's a look at stores in the Region that closed, announced they would close, filed for bankruptcy or were saved from closure in 2020: