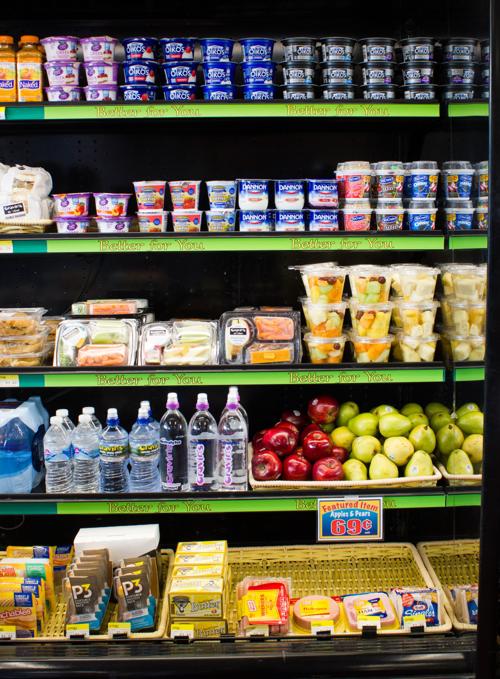 Children can get a free piece of fruit when they stop in at local convenience store chain Family Express, which has launched a Free Fruit For Kids program to expand access to healthy food.
The Valparaiso-based convenience store, which will have 68 locations by year's end, will give a free banana, pear or apple to any child age 12 or under for the next two months.
"We're looking to get them addicted," Family Express Chief Executive Officer Gus Olympidis joked.
It's part of a broader "Better For You" initiative that will consolidate healthier foods like yogurt, fruit cups, and veggies all in once place in Family Express stores.
"A permanent concern is that we want healthy alternatives, especially for kids," Olympidis said.
Every Family Express, including the one under construction in Valparaiso, will eventually have "Better For You" areas so shoppers don't have to comb the whole store to find healthier options. Family Express is already known for carrying fresh perishable foods like milk, butter, bacon and now yogurt.