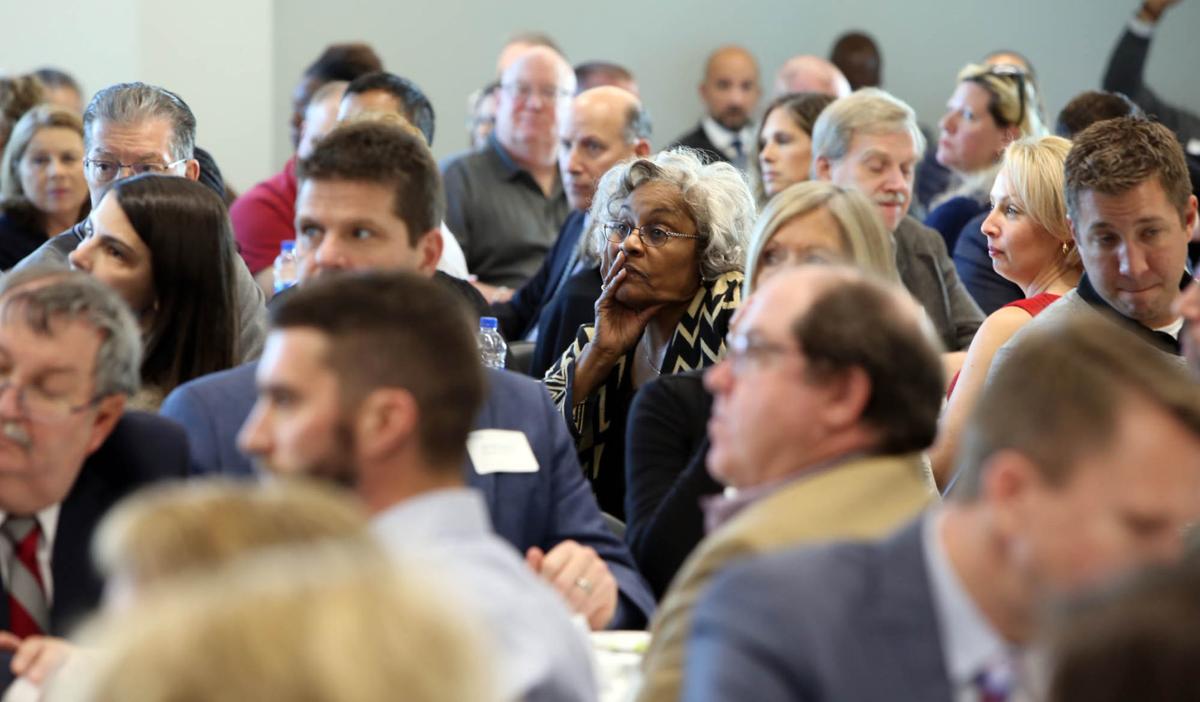 In one of its biggest galas of the year, the Lakeshore Chamber of Commerce plans to honor a number of businesses and civil servants in north Lake County, including Ameristar East Chicago Casino Hotel, Ivy Tech Community College, St. Catherine Hospital and the new Ice Kube Sports Complex under construction in Hammond.
The chamber of commerce for Hammond and East Chicago will host its 110th annual awards dinner between 5:45 and 11:30 p.m. March 9 at Dynasty Banquets, 4125 Calumet Ave., Hammond.
"Leo Correa from the St. Catherine Hospital and Jeff Williams, Marcus Allard Rental, will be recognized as the chamber's Business Persons of the Year," the Lakeshore Chamber said in a press release. The chamber also will present civil service and economic development awards, as well as recognize local businesses for longevity.
"This annual event draws over 500 chamber members and guests to the Dynasty and the chance to say 'thank you' to our stars."
Honorees at the annual "Celebration of Stars" will include  Buckeye Partners, Cline Avenue Bridge, El Gran Taco, Fresenius Kidney Care, Franciscan Alliance central billing office, GW Properties, Ligia's Café & Juice Bar, Street Shack and the Purdue University Northwest Indianapolis Boulevard Counseling Center and Bioscience Innovation Building. Longevity Awards will be given to the BP Whiting Business Unit, the city of Hammond, Dynasty Banquets, El Taco Real, First Merchants Bank, Indiana University Northwest, Krieg DeVault, Marcus Allard Rental and Montessori Children's Schoolhouse.
Civil Service winners will include Master Firefighter Patrick Nickos, Patrolman William Johnsen, Patrolman Jeffrey Sanchez and teacher Jacqueline Kaptur from East Chicago, as well as EMT-2 Thomas Smith II, Senior Captain Christopher Barras, Officer Timothy Schultz and teachers Mira Projovic, Marisa Renwald and Stephanie Vargas from Hammond.
The evening-long event includes networking opportunities, a full dinner, and dancing.