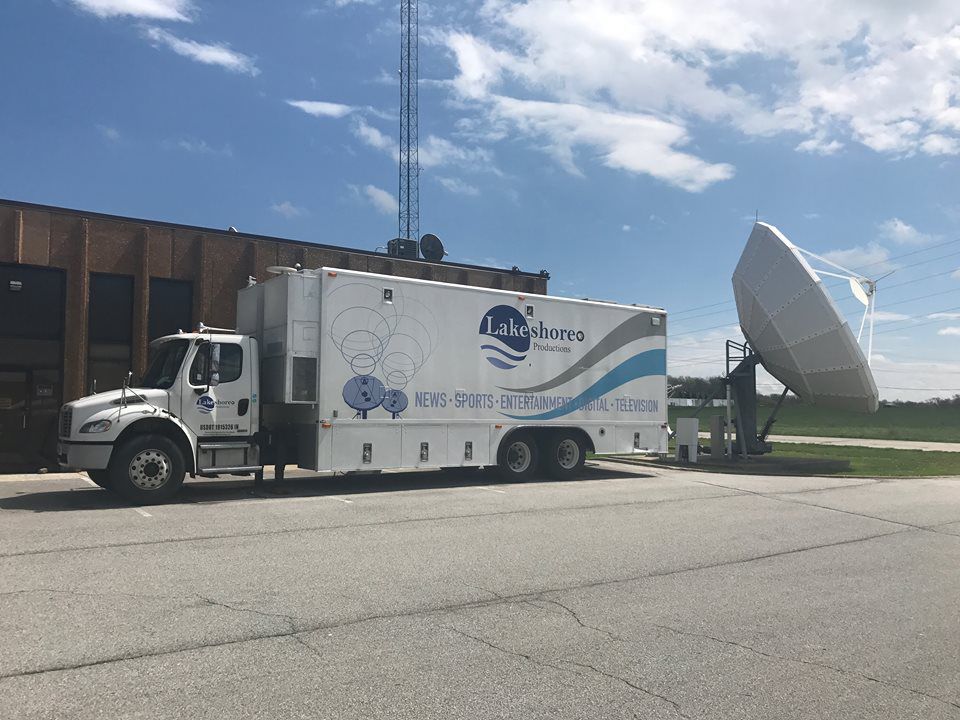 Lakeshore PBS, the Merrillville-based public broadcasting affiliate, is working to fix broadcast interruptions that have affected some viewers since late November.
Northwest Indiana's PBS station has been looking for contractors to repair damage caused by ice and inclement weather early this winter, but needs a specialized crew and has been having a rough go of it.
"As expected, the holidays aren't helping us secure a tower crew to repair our transmission lines," Lakeshore PBS said in an update to viewers Friday. "We've expanded our search to nearby states in hopes of finding a company that can fit us in their schedule. We wish there was better news to report, but want to keep the updates coming for those who are unable to view our broadcast. We appreciate your patience and support and would like to wish everyone a safe and happy New Year's."
A storm knocked Lakeshore PBS off the airwaves, save for Comcast subscribers, this summer, but it was back on the air in a few months after a crew repaired the station's 950-foot tall transmission tower near Cedar Lake, restoring the signal over the air and on DirecTV, Dish Network and AT&T.
Then on Nov. 27, winter weather caused service outages for some viewers of the local PBS station, which serves Northwest Indiana and greater Chicagoland with shows like "Mister Roger's Neighborhood," "Sesame Street," "The American Woodshop" and "History Detectives." The problems persisted because ice remained on the transmission line and Lakeshore PBS ordered a replacement line "in order to prevent this from happening again in the future."
Repairs started on Dec. 14 when contractors replaced the old transmitter and installed a new transformer and panel, but a tower crew was still needed to ascend 900 feet into the air to fix the transmission lines as well. That's been held up by a Federal Communications Commission-led broadcast spectrum auction that is "repacking" the television broadcast band, assigning some stations to new channels.
"The spectrum auction repack still has crews tied up all across the country," Lakeshore PBS Vice President of Television Operations Matt Franklin said. "We have had some companies say that they have potential windows of availability to perform our work, but they have closed due to the work needed on their current projects. We currently are in conversations with more than seven tower crews trying to arrange the work, and the holidays haven't made this any easier. We did have some recent news that a qualified crew from Kentucky is wrapping up work near Evansville. Hopefully, they can be scheduled in the near future to do the tower work, but we are at the mercy of their schedule."
The business news you need
With a weekly newsletter looking back at local history.