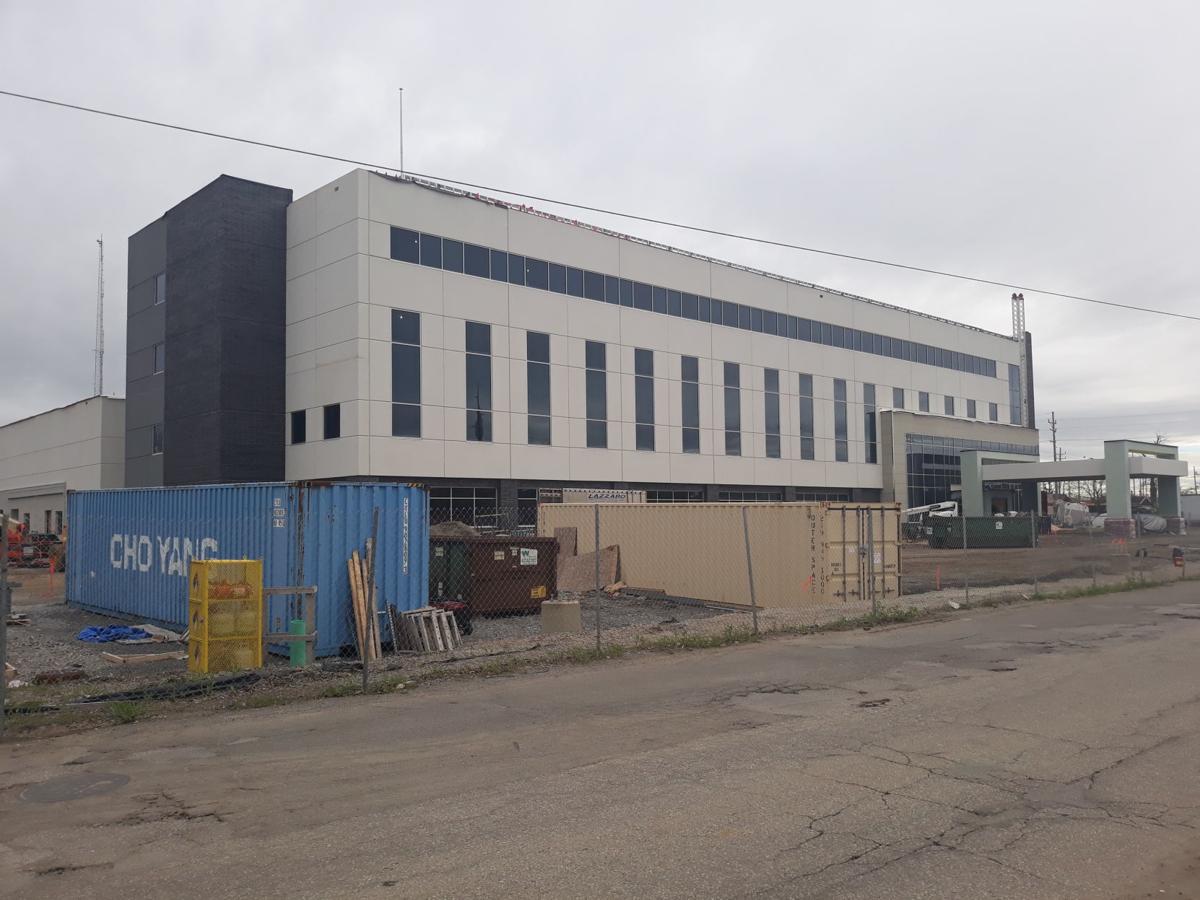 LAPORTE — Construction of the new LaPorte Hospital has been suspended due to workers contracting COVID-19.
Joe Forsthoffer, director of corporate communications for the general contractor, Robins & Morton, based in Birmingham, Alabama, said the project was shut down Tuesday night when test results came back positive on four workers exhibiting symptoms.
He said six more workers also showed signs of being sick were later diagnosed with the virus.
"This is an evolving thing so that number may go up a little yet," he said.
Work is scheduled to resume on May 26, but the restart date could be pushed back depending on how the situation with the virus unfolds.
In the meantime, Forsthoffer said the worksite will be professionally disinfected to guidelines outlined by the Centers for Disease Control & Prevention and the Occupational Health & Safety Administration.
Forsthoffer said the remaining 180 or so workers at the site are encouraged to be screened for COVID-19 or self-quarantine for 14 days.
"We have offered to screen and test anyone who has been working on the construction project and that process is underway," hospital officials said.
Forsthoffer said no worker will be allowed to return to the job unless they've tested negative at the hospital or they're given medical clearance by a doctor.
"We'll be able to assure everybody coming back has been, in one way or another, screened," Forsthoffer said.
Forsthoffer said extensive safety precautions were taken at the construction site prior to the workers becoming sick.
The practices included enhanced disinfecting, limits on the number of workers in tight areas and the holding of meetings outdoors and online.
Work on the $125 million hospital at State and Tyler streets across from the existing hospital started in September of 2018 and is scheduled for completion sometime late this summer or fall.
"The project is still on schedule. We don't anticipate this being a significant impact on the completion date," Forsthoffer said.
LaPorte County Commissioner Dr. Vidya Kora, who has a medical practice in Michigan City, said the infections point to a need for the public not to let their guards down as restrictions loosen for reopening the state's economy.
Kora said wearing masks and social distancing are among the practices that should continue to be followed.
"I want everybody to understand this is not behind us yet," he said.
Regionites show off shaggy hairdos
Concerned about COVID-19?
Sign up now to get the most recent coronavirus headlines and other important local and national news sent to your email inbox daily.