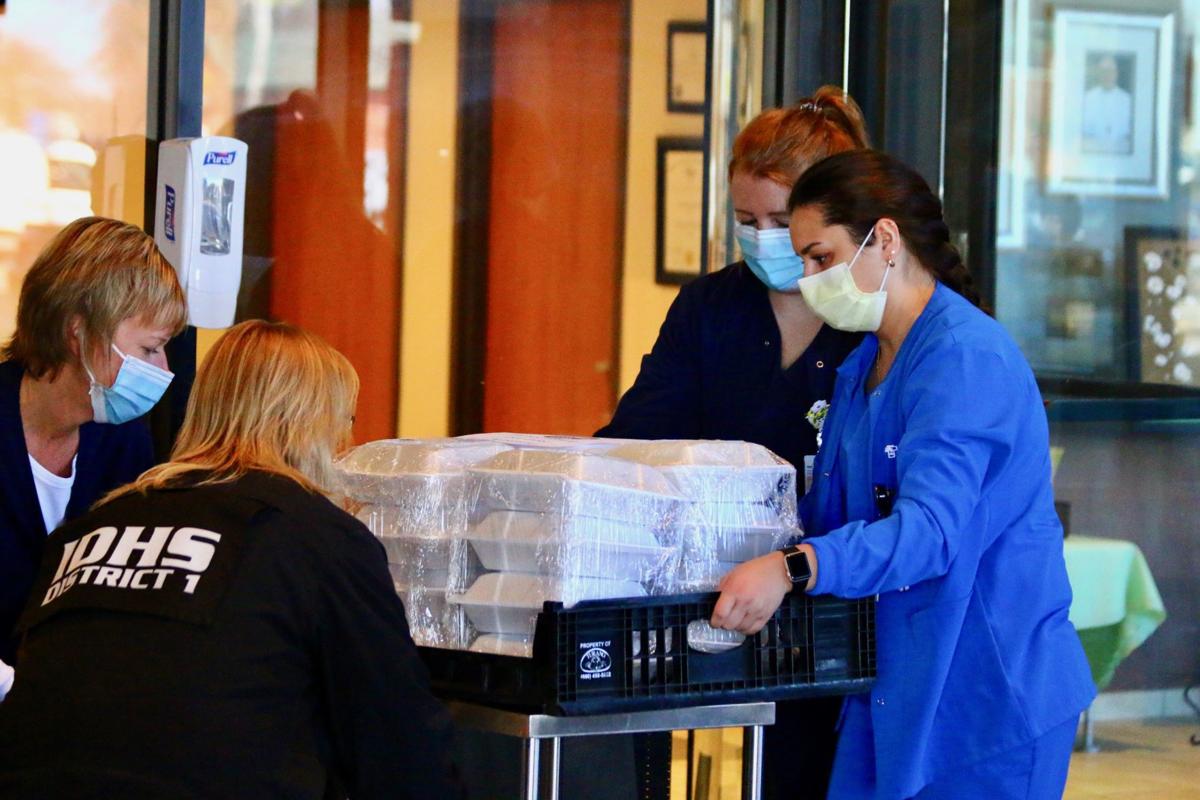 Kelly Law Offices, which lobbied state lawmakers for relief for struggling Lake County restaurants, has partnered with Operation Combat Bikesaver on a fundraiser that will help eateries feed front-line health care workers engaged in the coronavirus fight.
The law firm in Crown Point and the Cedar Lake-based charity that helps veterans recover from trauma by building motorcycles teamed up to launch Feed the Front Lines, which will pay reeling local restaurants to provide meals to nurses, doctors, first responders and medical workers at local hospitals.
Attorney Michael Massucci came up with the idea after reading a food magazine about a similar initiative in New Orleans.
"While it took a few weeks, we finally are ready to help multiple restaurants and thousands of frontline workers on a big scale," Massucci said. "Kelly Law Offices has teamed up with 501(c)(3) charitable organization, Operation Combat Bikesaver, to help generate revenue for our Region's restaurants which in turn, will help feed those on the frontlines. Motorcycle riders have always been generous people and are always putting on fundraising rides for various charitable causes, so, we thought who better to partner with than Operation Combat Bikesaver, which also has the added benefit of making everyone's contributions a potentially tax deductible charitable donation."
Others are pursuing similar initiatives. Doc's Smokehouse and Craft Bar in Dyer is selling $10 meals for front-line health care workers. The South Shore Convention and Visitors Authority launched a challenge to see which restaurant could get customers to buy the most meals for first responders. Off Square Brewing in Crown Point is selling Star Wars-inspired Feed the Force T-shirts to raise money for sending restaurant meals to health care workers.
Massucci said it helps both the restaurants that are closed to diners under Gov. Eric Holcomb's stay at home order and the medical workers who are putting in long hours treating those suffering from the coronavirus that has infected more than 2 million people worldwide.
"The restaurants, cafes and breweries we love to eat at need our help. Their employees need our help to save their jobs. Those on the frontlines need our help and a morale boost and that is why we wanted to set up this fund; to help our community on multiple fronts," he said. "Every dollar of every donation will help pay restaurants to create meals for those on the frontlines of this pandemic. Kelly Law Offices and Operation Combat Bikesaver will not receive a penny. We are both doing this because we want to help the Region. Each of the participating restaurants, and the list continues to grow, want to help, too. Each restaurant has agreed to provide meals at a large discount, ranging anywhere from $6-8, to medical workers and those who are helping us fight COVID-19."
Kelly Law Offices donated $10,000 to the Feed the Front Lines, which can accept donations from PayPal, credit card and check.
"We are asking those who can, businesses and individuals alike, to donate if you can," Massucci said. "Whether it be $10 or $10,000, it all helps and its all a charitable donation. We are asking those who can afford it to consider donating just 5% of that stimulus check once it arrives. I'm asking my colleagues and friends to do the same. No one wants to lose a favorite restaurant, or not be able to grab their favorite coffee in the morning or beer at night."
So far, Feed the Front Lines has reached an agreement to provide meals to Community Healthcare System and hopes to sign up other hospital networks, testing clinics and towns' first responders.
Gallery: Feeding the Region's front-line COVID-19 fighters
Feeding the front lines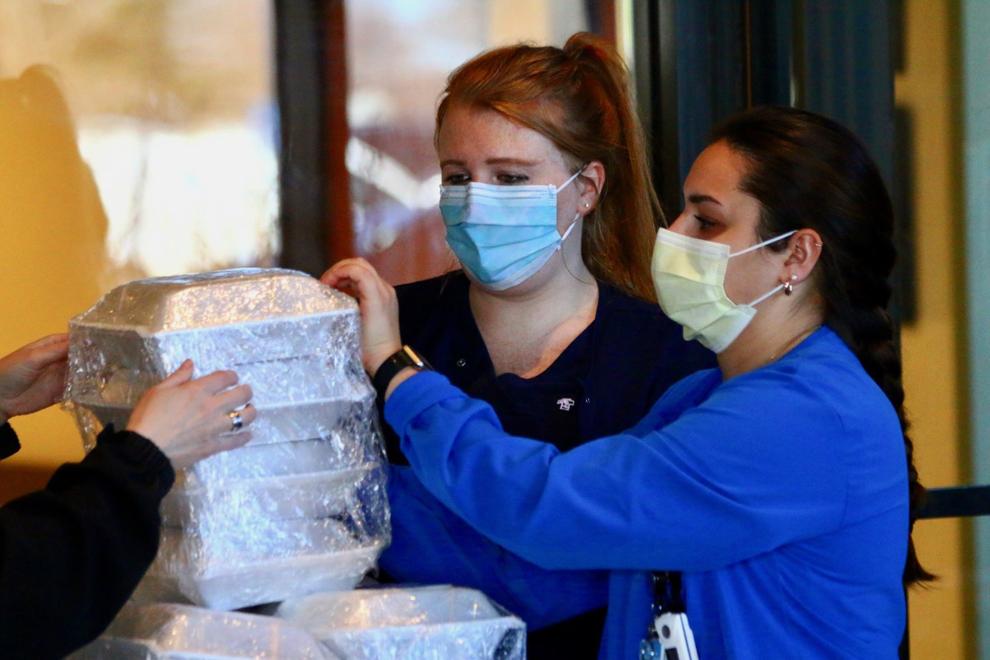 Carryout for a cause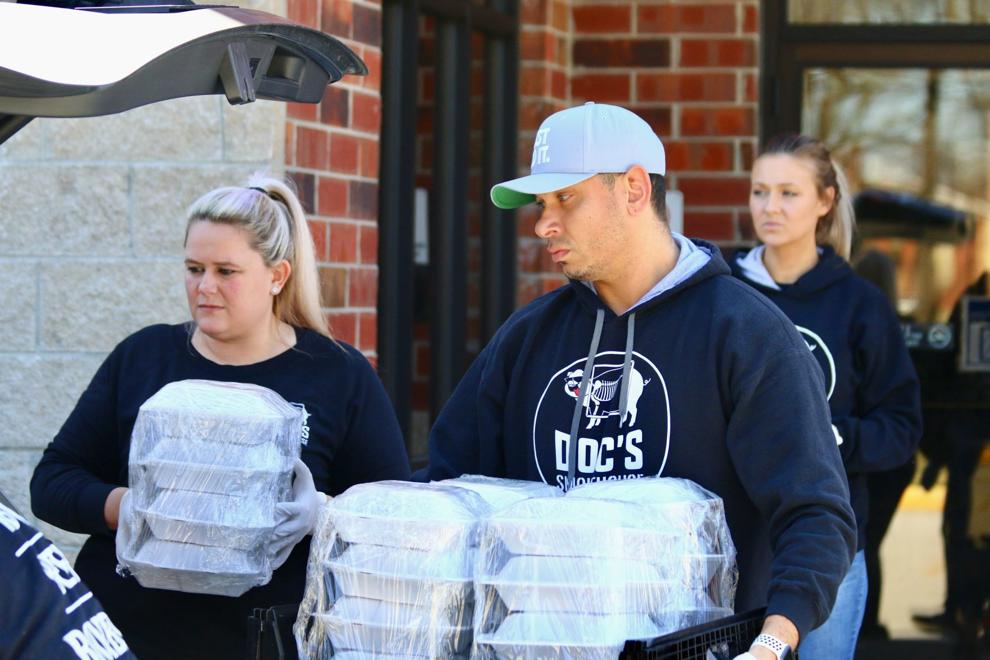 Masked benefactor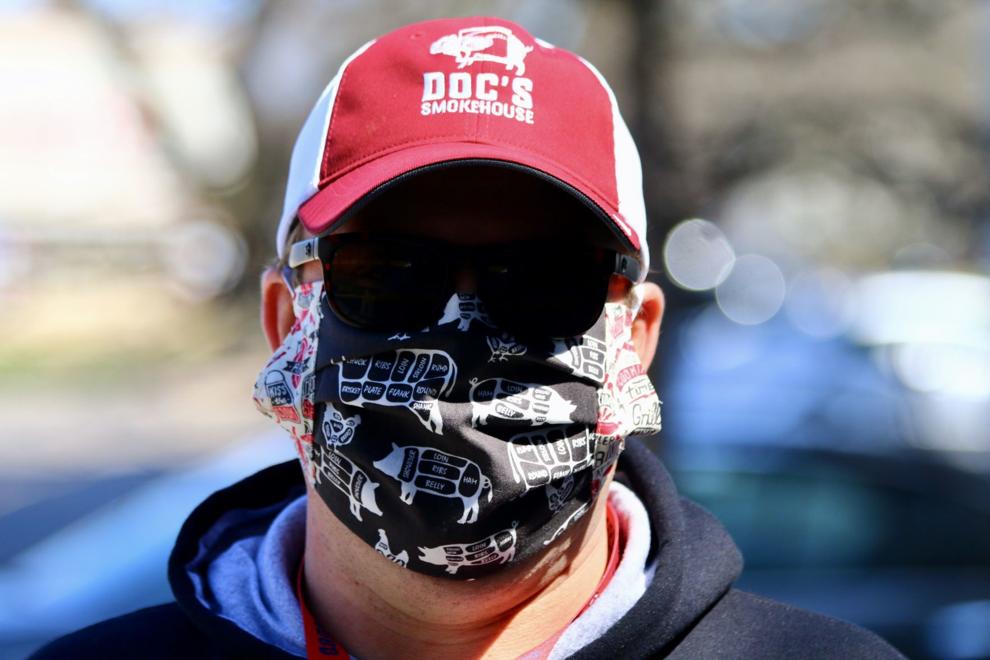 Handing off good will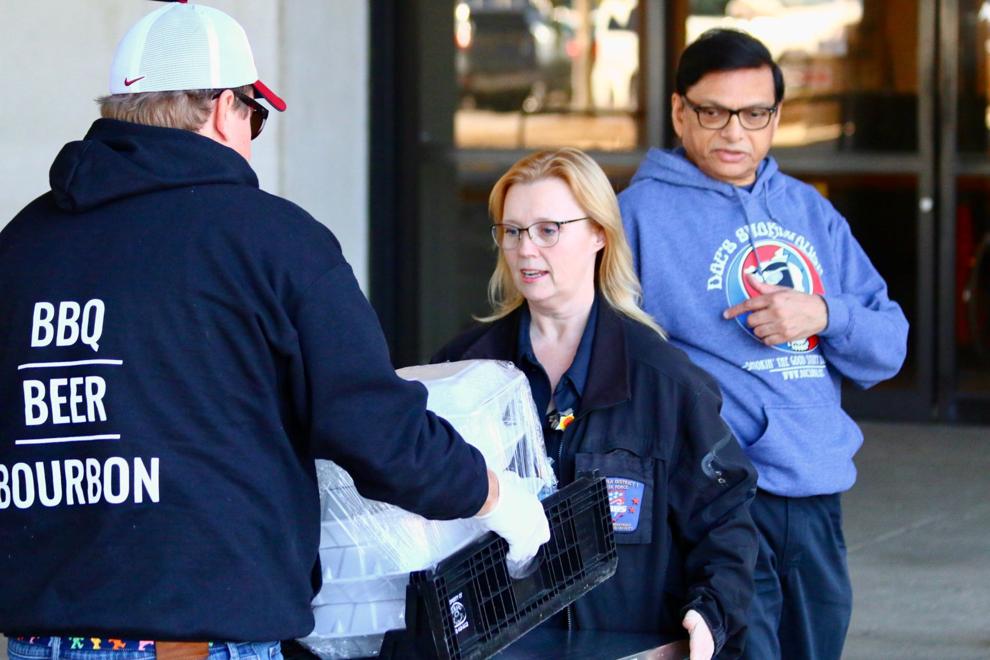 Hands-on charity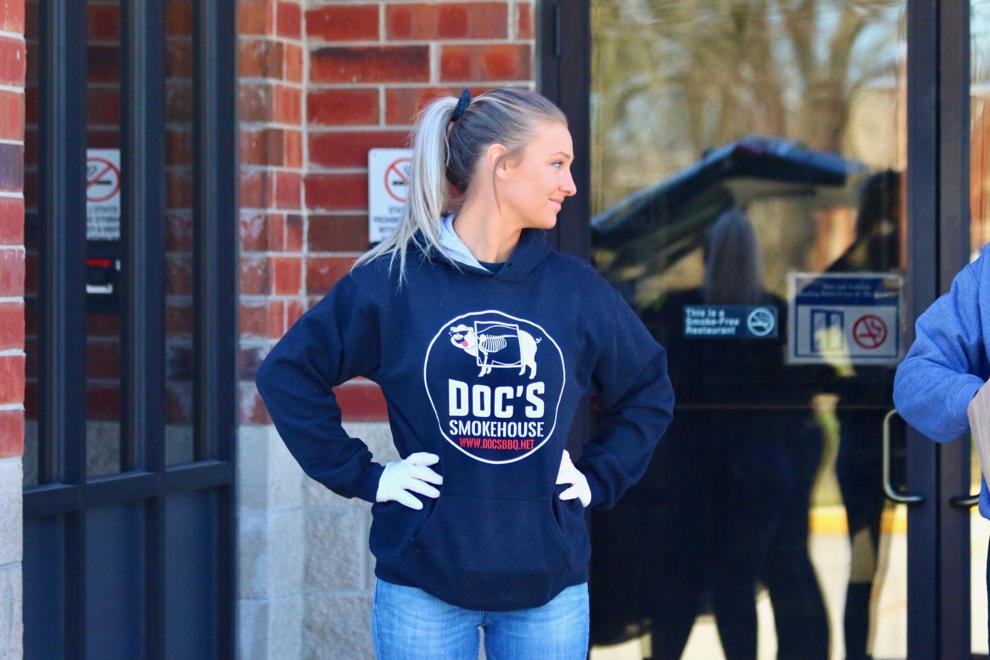 Thumbs way up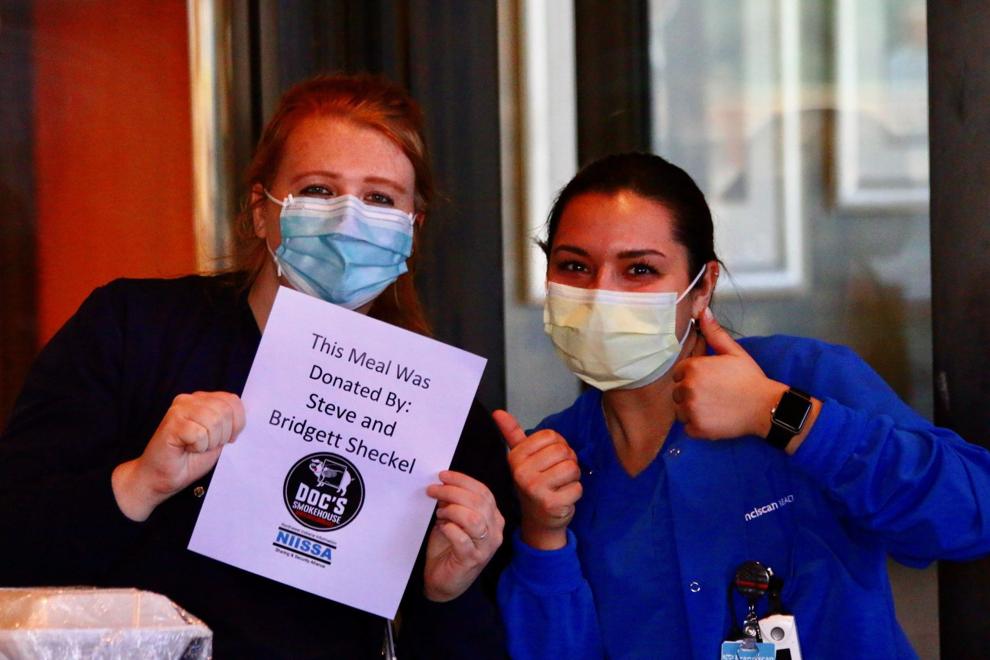 Front-line fill-up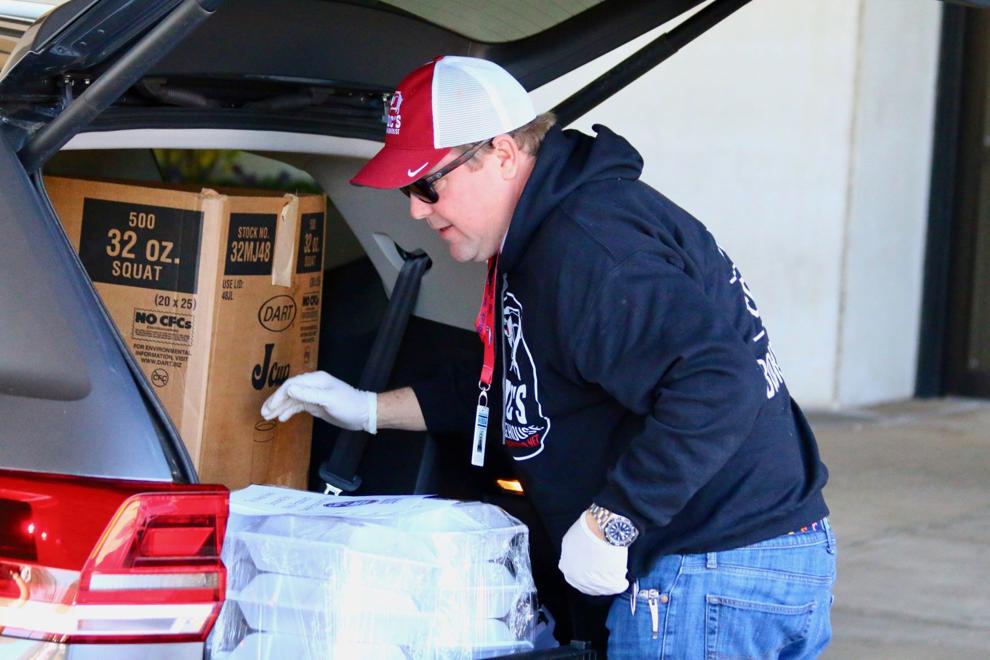 Elbow bump
Showing the flag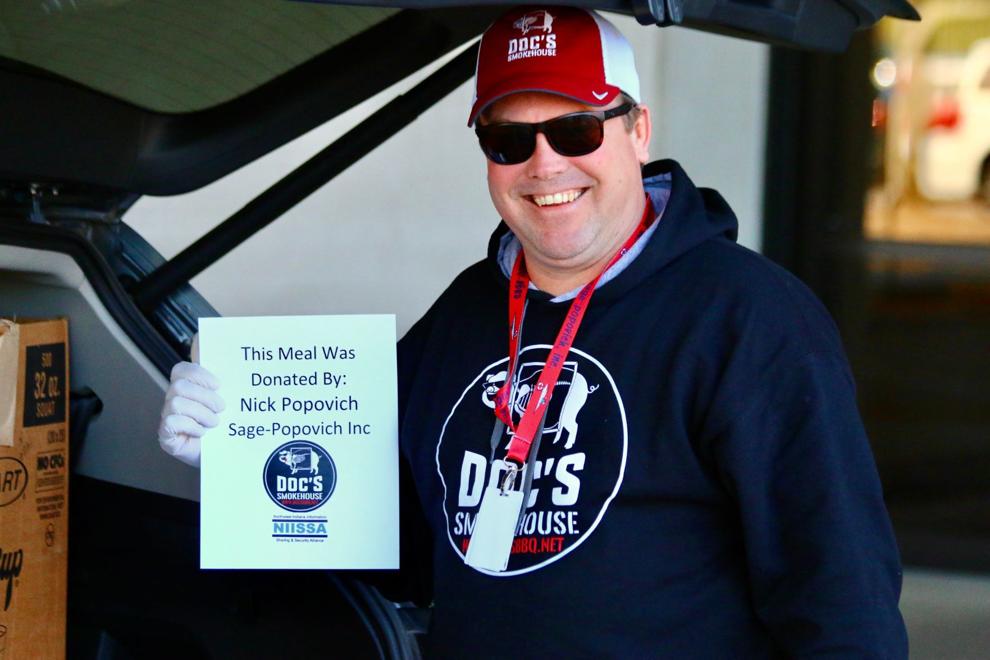 Delivering the goods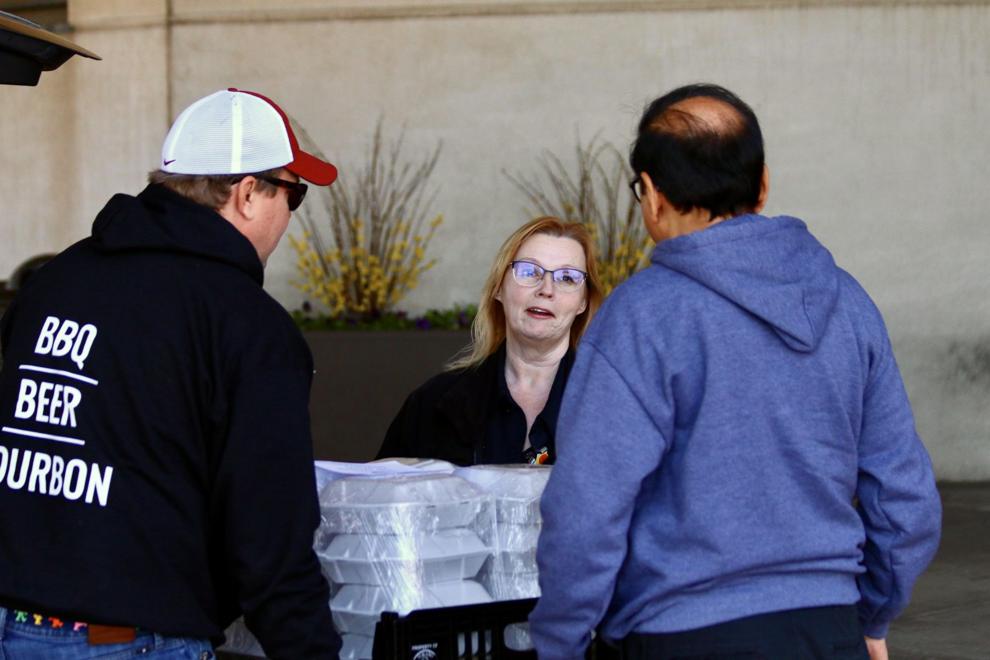 Grabbing the grub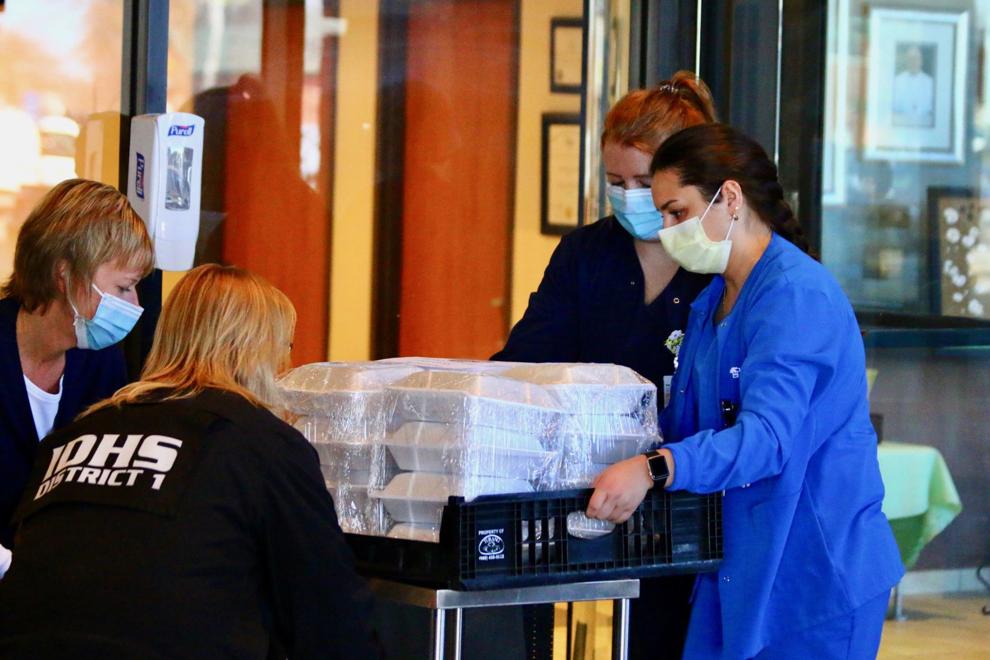 Getting their food on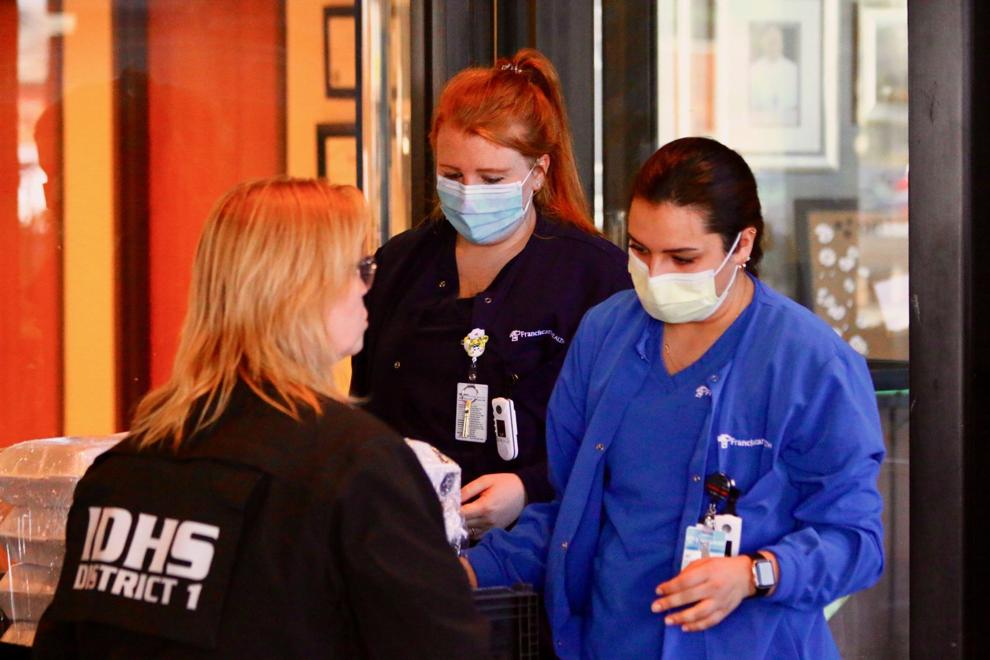 Special delivery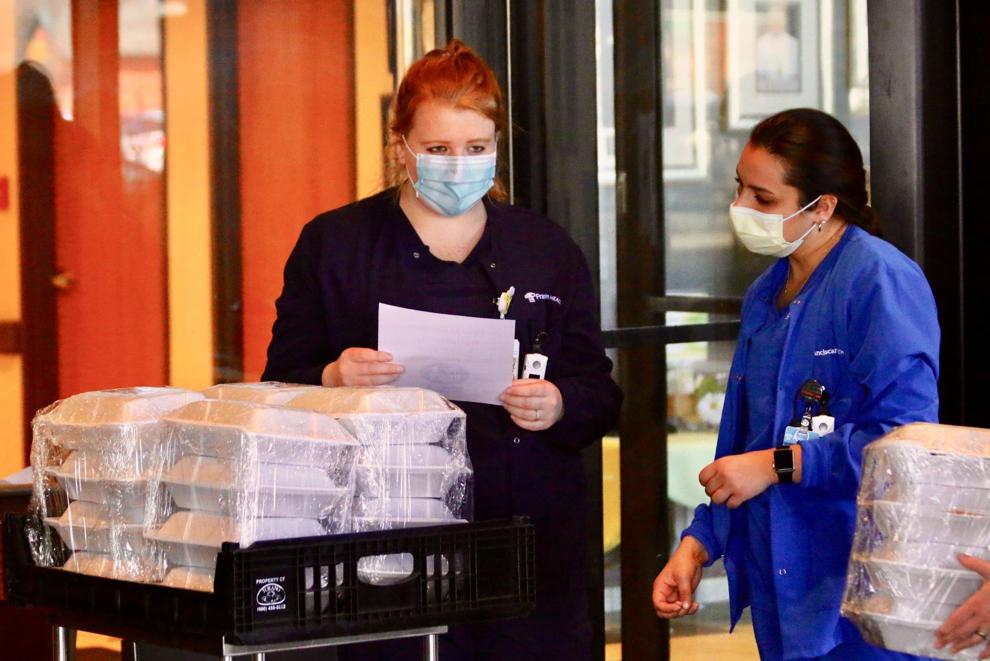 Supporting the front lines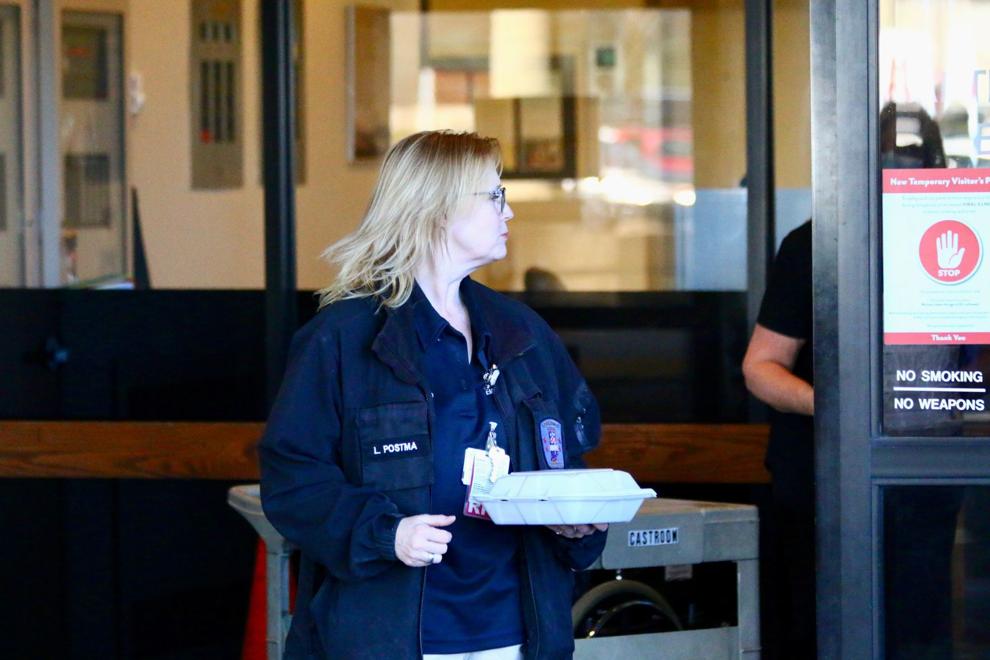 Gallery