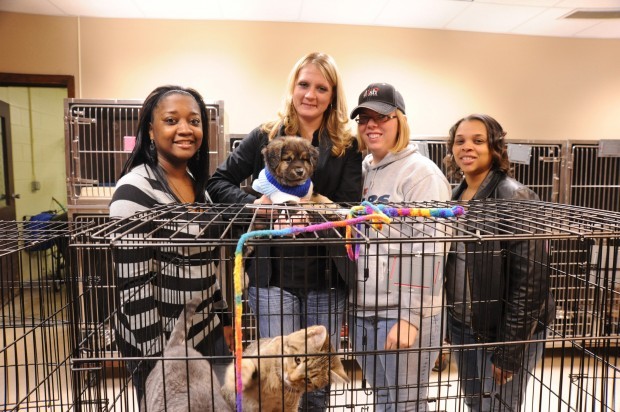 Looking for good business advice on the cheap?
Call your local university or college campus and tap into their brainpower. They are a little-known resource for every type and size of business, and most offer consulting and other services at no cost to clients.
Kevin Bradley, of JB Office Furniture in Schererville, used the services of Indiana University Northwest's Small Business Institute, or SBI, two years ago. Sales increased 20 percent and website hits increased by 45 percent.
"Programs like this give a company access to prospective employees as well as new ideas that can benefit your company and put you at the cutting edge over your competition," Bradley said.
Students analyzed his immediate competition in marketing, Web design, services and pricing, and Bradley saw his obvious strengths and weaknesses.
"The key to success is to be cooperative and put your ego aside," Bradley added. "You can teach the students and they can teach you."
Raj Selladurai, SBI director, said such programs provide real-life, real-time training situations for students.
"Their bright business minds want to use their knowledge in creative and innovate ways," he said.
SBI has partnered with 200 companies during the past 15 years. Students in the one-semester class analyze the company and the industry and then make customized recommendations.
Such services are a bargain considering business research by outside consultants easily could cost $10,000, Selladurai said.
Meanwhile, thanks in part to Valparaiso University students, residents can make a mad dash for Village Station, where they can hop on an express commuter bus to Chicago's Loop.
Valparaiso Transit Director Tyler Kent said ChicaGo Dash ridership increased to about 70 passengers daily from 30 after students studied travel times and amenities to attract and boost ridership.
Local existing or startup companies also can find help solving specific problems or develop a broader business strategy. Many campuses are sites for Small Business Development Centers, or SBDCs, which run the gamut of business management.
Kathy Cortopassi, of Voice to Print Captioning, founded her Valparaiso-based company 15 years ago. LeAnn McCrum, the Northwest Indiana SBDC director through Purdue University Calumet, helped her tap into her three new profitable markets and got four new clients in two weeks.
"I was confused and needed outside experts," Cortopassi said. "They led me to the right people, got me asking the right questions and doing the right kind of networking."
Cortopassi also attended PUC's Center for Entrepreneurship Success and will be using university interns in her company.
"Small companies need to start small and get free advice before hiring experts that may not be worth it," she said.
Kent said VU students felt the ChicaGo Dash project was the most important thing on their plate.
"They are intelligent, high-energy and willing to dig in and get involved," he added. "I would encourage any organization to work with any of their local universities."
Cortopossi said local campuses are an excellent launching point especially for small and medium business.
"I got help cutting out unprofitable clients and determining new avenues," she said.
The advice has helped her navigate the recession.
"I'm excited about the future and can't wait for it," she said. "I'm taking it to the next growth point now. With help, the sky's the limit. I didn't have the confidence and the answers before. I learned growth is possible. They gave me the hope I needed."