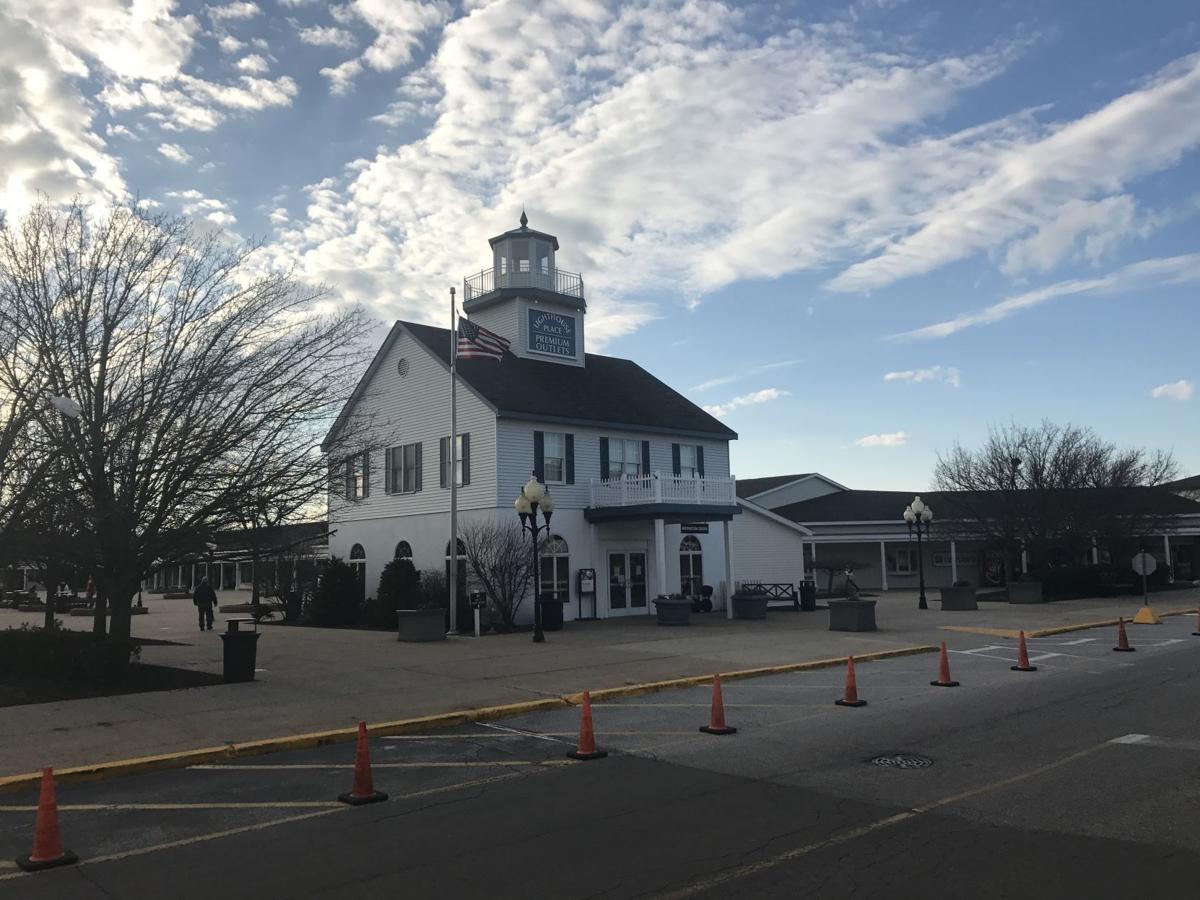 The Lighthouse Place Premium Outlets mall in Michigan City is slated to reopen on Friday.
Simon Property Group announced on its website it planned to reopen the outlet mall, which has been shuttered because of the coronavirus since March 18, on Thursday. 
But the mall, one of the largest in the Region, cannot reopen until Michigan City Mayor Duane Perry's stay-at-home order expires at 12 a.m. Friday, so it will have to reopen on Friday instead, Michigan City Administrator Chris Yagelski said.
The mayor does not plan to renew the order after Gov. Eric Holcomb released his Back on Track plan that allowed most retail businesses to reopen across the state on Monday, except counties like Lake with a high concentration of positive cases.
"There was some confusion in the interpretation of the order believing it expired tonight at midnight, however it is tomorrow at midnight. We did speak directly to them and discussed the error," Yagelski said. "It is just Friday and not (Thursday) due to the misunderstanding of midnight on the 6th to midnight on the 7th."
Indianapolis-based Simon Property Group has been reopening shopping malls across the country, including the Greenwood Park Mall and Edinburgh Premium Outlets in suburban Indianapolis.
WATCH NOW: Riding Shotgun with NWI Cops series
Catch up on all the action of the "Riding Shotgun with NWI Cops" police ride-along series by The Times.
The video series, which aims to air one new episode per month, has our reporters and videographers "riding shotgun" in the passenger seat of a Region officer's squad car each month, introducing you to the men and women who patrol our streets while taking you inside the work of their police shifts.
The mall giant is taking new precautions during the COVID-19 pandemic that has killed more than 74,000 Americans thus far, including requiring mall employees to wear masks and have their temperature taken. Those with fevers, or cold and flu-like symptoms such as a cough or sore throat, are sent home.
Customers can get masks, sanitizing wipes and temperature testing at the mall office. Lighthouse Place has placed sanitizer stations in common areas that will be regularly disinfected. The mall will encourage social distancing with signs, markers and extra space between seating.
Under the governor's order, restaurants at the mall cannot reopen for dine-in service until Monday, and then must operate at 50% capacity.