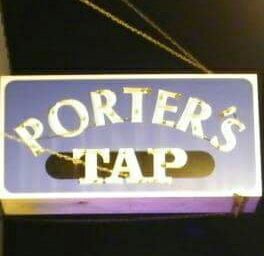 Buckle up for "An Evening of Rat Rock" in Hammond's Hessville neighborhood Saturday.
Liquids, Evil Waves and The Figbeats will perform a rock show at 9 p.m. at Porter's Tap at 6405 Kennedy Ave. 
"It's a good diverse show of independent rock and roll," said local music guru Joe Riley, the host of the Musically Meditated Podcast. "It's a show where you could headbang or dance. If you love rock and roll, it's a perfect night."
The opening act of the 21+ concert is Handsome (Expletive) from Dyer and Hobart.
"They're a grindcore death metal band with a touch of punk and classic rock," Riley said. "They're musically impressive with technical drumming and fast, extreme guitars that invade your personal space. They have vocal arrangements your entire family could sing along to, and of course I'm being sarcastic. It's death metal."
The Figbeats from Valparaiso have won fans across the Region with their live shows and garage punk albums "Reactor Beach!" and "Get Some."
"Their sound is early punk and garage rock with an indie alternative vibe," Riley said. "They're upbeat and bouncing and poppy with good singalong parts."
Liquids play more of a hardcore punk style.
"They have a huge following," he said. "They're quirky, lo-fi, and high-energy, a do-it-yourself punk rock band. Musically, they sound like old rock and roll, garage rock. There's actually a garage vibe with all these bands."
Evil Waves from Valparaiso and Winfield plays a dark surf psychedelic rock that's purely instrumental.
"It has a 1950s, 1960s pop vibe with dark themes," Riley said. "Think Charles Manson and Alfred Hitchcock. There's a lot of different flavors of music at this show."
For more information, call 219-845-0597 or find Porter Tap on Facebook.