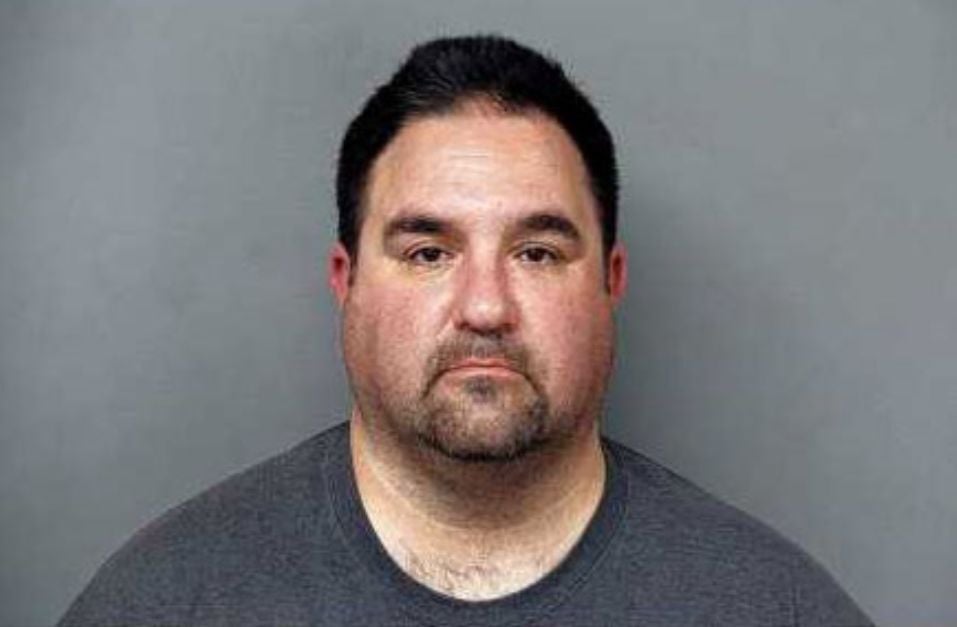 A Golden Corral franchisee who owns more than half a dozen buffets across the Midwest, including two in Northwest Indiana, has been charged with killing a teenager in 1991 after investigators used new technology to revisit a cold case.
The owner of the Golden Corral restaurants in Merrillville and Schererville faces a first-degree murder charge in the shooting homicide of a teenager that took place in Missouri nearly three decades ago.
William Christopher Niemet, of 6120 Davis Prairie Trail in Fulton, Missouri, was charged by the Cole County prosecutor's office in central Missouri with a Class A felony of murder in the first degree for the shooting death of a 15-year-old classmate in 1991. The victim's body turned up months later in a drainage ditch with two bullets in the head.
"The defendant, after deliberation, knowingly caused the death of Greg Jones by shooting him," Prosecutor Locke Thompson wrote in a felony complaint filed in the Cole County Circuit Court. 
Niemet pleaded not guilty to the charge of murder and is now being held in the Cole County Jail without bond.
The principal owner of the Golden Corral restaurant at 8215 Broadway in Merrillville is listed as William C. Niemet, of 6120 Davis Prairie Trail in Fulton, Missouri, according to the Indiana secretary of state's office. A 2015 Golden Corral list of its franchisees also identifies Niemet as the main owner of the Merrillville buffet.
Niemet also is listed by the Indiana secretary of state's office as the principal owner of the Golden Corral at 915 Eagle Ridge Drive in Schererville — incorporated under the banner of GC Hospitality of Schererville LLC at the same address as the Merrillville Golden Corral. Niemet was identified as the owner of the Schererville Golden Corral in a news release when it reopened after a four-year hiatus as a "next-generation" buffet after a major renovation in 2019.
Both the Merrillville and Schererville Golden Corral restaurants have been closed for months. A voicemail message at the Merrillville location said it was making preparations to reopen, but the 10,414-square-foot restaurant that was built in 2006 was recently listed for sale on the commercial real estate website LoopNet. That listing is no longer active, however.
Calls to the Schererville location go to a voicemail box that is full.
Niemet also owns Golden Corral restaurants in Quincy, Missouri, and Columbia, Missouri, according to the Missouri secretary of state's office. 
He owned at least seven Golden Corral restaurants in Indiana, Illinois and Missouri, Thompson said.
A Golden Corral spokesperson did not return repeated requests for comment. The website of the North Carolina-based Golden Corral chain states, "operations are temporarily suspended" at the Schererville and Merrillville locations, while the Quincy, Missouri, eatery is no longer listed as a location. The Columbia, Missouri, buffet since has reopened as a cafeteria-style restaurant with endless servings as a precaution because of the coronavirus pandemic.
Details in the case
Thompson and Cole County Sheriff John Wheeler announced earlier this year in Missouri that Niemet was arrested and charged with the murder of Jones, a classmate who was reported missing on April 24, 1991, and turned up in the Russellville area on June 8 of that year.
The Cole County juvenile office initially had to certify Niemet, 43, as an adult, since he was 14 years old at the time of the slaying, Thompson said. Cole County sheriff's office Capt. Kevin Woodson said his department had been reviewing the cold case for seven months and arrested Niemet because of advancements in technology since 1991, declining to elaborate further.
Niemet lived about a mile from where Jones was later found, according to a probable cause statement. He returned home with blood on his clothes and poured bleach on his pants in an effort to clean them the night Jones turned up missing and witnesses heard two gunshots ring out, according to the charging information.
He was wearing only his underwear when interviewed that night by a sheriff's deputy about the missing Jones, according to the probable cause statement.
Fresh tracks where Jones' body was later found matched Niemet's ATV, according to the charging documents.
Witnesses told police Niemet had a pistol on the school bus and said Jones "was going to come up missing because he was going to kill him," the probable cause statement said.
Niemet's neighbor reported a missing .357 magnum revolver from his nightstand that could fire the same caliber rounds as were later found in Jones' skull, and Niemet previously had been caught stealing a gun from another neighbor, which he had returned three years earlier, according to the probable cause statement. Police found the same .38 Special wadcutter ammunition that was recovered in the victim at the Niemet residence in 1991, the charging documents said.
During the police search of the Niemet home, he asked a witness to tell investigators the ATV he rode home on the night Jones went missing "did not run and was not in use," and three witnesses told police Niemet said he had shot Jones to death prior to his body being found with gunshot wounds to the head, Detective Sgt. Todd Marsey wrote in the probable cause statement. 
"The case is currently pending in circuit court," Thompson said. "No trial date has been set at this time."