MICHIGAN CITY — The owner of Zorn Brew Works in Michigan City, a 19th-century brewery revived in 2015 as a modern craft brewery 77 years after originally closing its doors, has bought back another historic property.
John Van Prooyen opened the Region's first craft beer-themed hotel in an 89-year-old doctor's mansion nestled in a woody enclave just off Interstate 94 in Michigan City that was home to the Creekwood Inn bed and breakfast and a La Lumiere School dorm.
The Brewery Lodge at 5727 N. 600 West includes a 12-room boutique hotel, a special events venue, a brew bus that visits craft breweries across Northwest Indiana and Southwest Michigan, and a candlelit restaurant and bar that's open to the public.
Craft beer has been booming nationwide, with more than 7,000 breweries and record sales in 2018, according to the Brewers Association. Though craft beer has been gaining in popularity for years, beer hotels are a relatively recent phenomenon. BrewDog opened the Doghouse Hotel and Brewery in Columbus, Ohio, last year, offering in-room taps and mini-fridges filled with beer in every room and shower, but not the India Pale Ale hot tub that was originally promised. Dogfish Brewing and Fredericksburg Brewing both run their own hotels.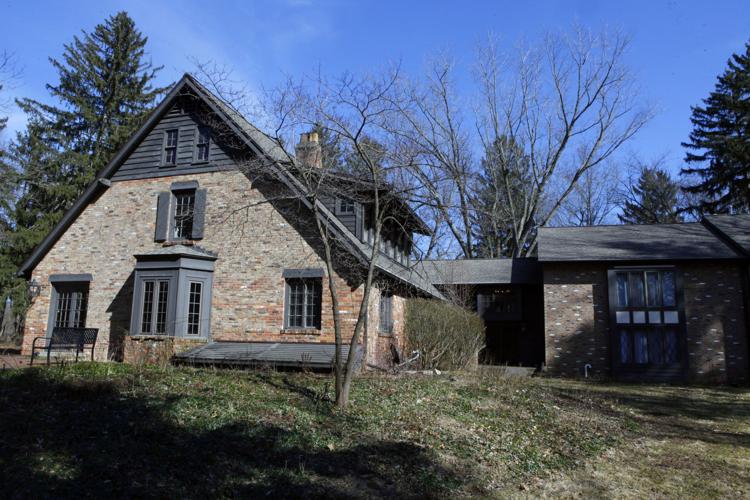 The 14,000-square-foot Brewery Lodge sits about four miles south of Zorn Brew Works on a wooded 40-acre site that was built as a doctor's country mansion in 1930. It includes an event space that can host weddings, family reunions, business meetings and other gatherings.
"We have a brew bus that we sell packages for," Van Prooyen said. "Imagine coming for an anniversary or a getaway. You can visit microbreweries all day, come back and have dinner by our chef, and stay the night in a nice setting."
The bus will take hotel guest to Zorn Brew Works for free or on four-hour tours stopping at four or five breweries for $50 per person. It visits a number of craft breweries, including Burn 'Em, Shoreline, Back Roads Brewery, Greenbush, Transient Artisan Ales, Tapestry or Haymarket. The bus also will visit wineries like Shady Creek and Round Barn, upon request.
"There's so many breweries just in our backyard," he said. "Customers can choose where they visit, but we tell them the further out they go, the more time they spend on the road and less time drinking beer."
The hotel, which employs 10, also includes a 50-seat full-service restaurant serving gourmet food from a chef-driven seasonal menu in the space that used to be Kelly's Table.
"It's ironic because my chef is now named Kelly," Van Prooyen said. "She's putting out a really good menu, typically four to five specials with a healthy twist. Everything's cooked to order."
Chef Kelly Cahalan's current menu includes pan-seared salmon, Irish bangers and mash, and a winter green salad with kale.
"It's always changing," he said. "She studied at Le Cordon Bleu in Chicago and cooked out on the East Coast. She worked in Charleston, South Carolina, so has a little bit of that seafood flare and spice. It's candlelit dining in a quaint house."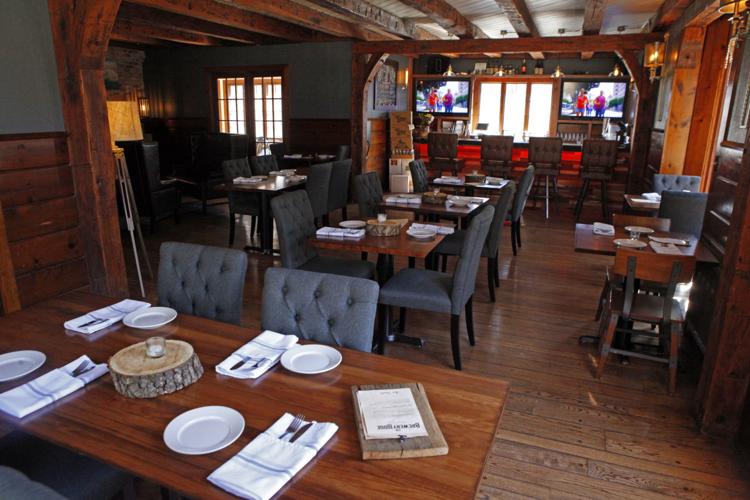 The bar offers four Zorn craft beers on tap and a selection of 20 canned craft beers from local breweries. It also has wine and is putting together a menu of craft cocktails.
One does not have to stay at the hotel to drink at the bar or dine at the restaurant, which is open to the public.
The hotel is meant to appeal to business and leisure travelers during the week, as well as craft beer lovers during the weekend. Van Prooyen expects it will attract a "staycation" crowd from the local market.
"It's a unique property that's complementary to all the microbreweries in the area," he said. "Michigan City keeps improving with all their plans. It's a good area and the last exit before you get to Michigan, which is filled with microbreweries."
The Brewery Lodge can host special events with up to 75 guests indoors and 150 outdoors on the wooded property that includes two streams, a 2-acre pond and an 8-acre lake where guests could fish. The hotel is planning white tent weddings and other outdoor events, including small music festivals.
It was home to Creekwood Inn, which ran a corporate retreat and bed and breakfast there from 1980 until 2012, when the owner donated it to the La Lumiere School. La Lumiere since built new dorms on its campus, had no further use for the property and put it up for sale.
Van Prooyen, who also plans to build a boutique hotel next to Zorn, bought it and spent a year on renovations.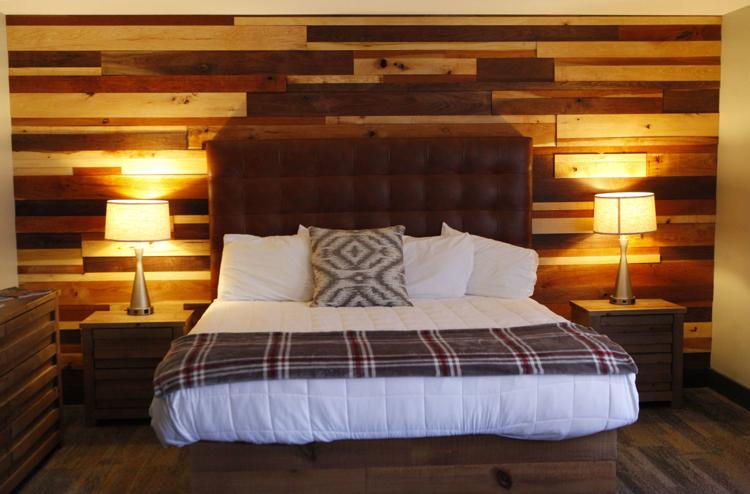 "It's just a cool spot," he said. "It would be tough to recreate a building like this today. Architecture and interior design are personal hobbies. I like taking on projects and restoring buildings."
Van Prooyen said the busy season likely will be between May 1 through the end of November, when people flock to beaches in Michigan City, Indiana Dunes National Park, New Buffalo and the greater Harbor Country just across the state line.
"Northwest Indiana and Michigan are not only home to a lot of breweries but destination breweries people will visit from all over the country," he said. "It's not just that we have a lot of places, but we have places that are good and unique."
The Brewery Lodge restaurant is open on weekdays from 4 to 10 p.m., and from noon until midnight Friday and Saturday, and from 10 a.m. until 9 p.m. Sunday, when it will serve brunch.
The business news you need
With a weekly newsletter looking back at local history.