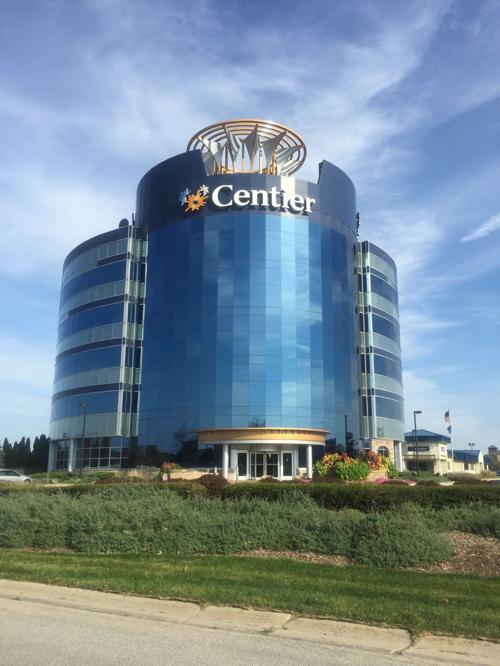 Longtime Centier Bank senior partner Bob Buhle will retire after a lengthy career of adopting new technology and managing operations in the Merrillville-based family-owned bank's "backrooms and basements."
At the end of the year, Buhle plans to end his 30-year career with Indiana's largest privately owned bank, which is also the largest in Northwest Indiana by market share. He's credited with adopting innovations, creating efficiencies and steering the bank through a period of rapid growth across the state and "immense technological change" in the banking sector.
"Centier Bank is proud to have benefited from Bob's leadership, abilities, and friendship for over 30 years," said Mike Schrage, Centier president and CEO. "He has been an integral part of so many successes over the years, provided priceless advice, and has been right at the core of the Centier culture since he joined us in 1987. While he is leaving us day-to-day, Bob will always be a close member of our family, and we wish him continued success as he enters the next stage of his life."
The Valparaiso University graduate joined Centier as its first compliance officer, where he purchased the bank's first personal computers. Buhle was quickly promoted to regional manager of retail branches and then became part of the bank's senior management in 1989.
He helped Centier consolidate its operations in the 1990s and assisted in designing the $2.5 million, 26,000-square-foot Centier Operations Center at 600 E. 84th Place in Merrillville, which houses the bank's customer service call center, loan department and other back-office functions.
"One of the greatest things I have seen accomplished at the bank is the creation of our culture and how it flows through everything we do," Buhle said. "It flows through how we serve our clients, how we build our products and services, and how we treat each other. It flows through our celebrations and it flows through the caring nature that a work family can provide. The culture is the hallmark of our bank."
In retirement, Buhle said he plans to spend more time dating his wife of 40 years and playing with his grandchildren.