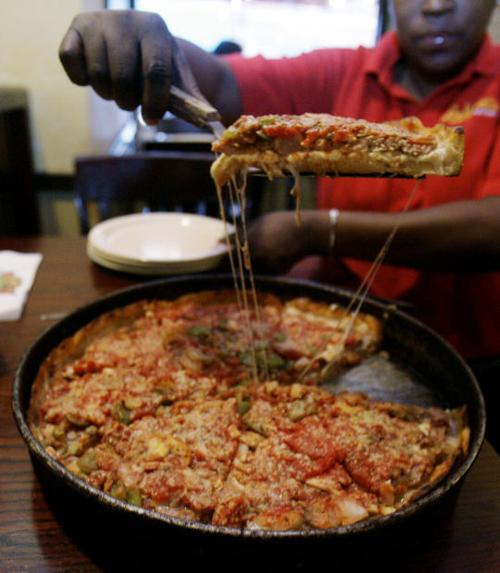 The legendary Lou Malnati's Pizzeria will open its first, long-awaited Indiana location in Schererville Monday.
The Chicago deep dish pizza purveyor will start dishing out pies at 36 U.S. 41 in the former Gayety's ice cream parlor near the border of Schererville and Highland. It will be the chain's 58th location.
"My dad always preached to me the importance of hiring great people, offering the best service and product possible, and taking care of the community. We're excited to continue to live out these values in Schererville," said Marc Malnati, owner of Lou Malnati's Pizzeria and son of Lou Malnati. "We take pride in the fact that we become ingrained in the communities we serve and we can offer a fresh, delicious and unmatched product at a value. We look forward to providing our famous Chicago-style deep dish pizza in Schererville for years to come."
The restaurant employs 35 people and will offer delivery and carry-out, but no dine-in option. 
Along with Giordano's, Gino's East, Pequod's and Uno's, Lou Malnati's is considered one of the premier Chicago-style deep dish pizzerias and is known for its butter crust. Other Schererville pizzerias that offer deep dish include Giordano's, Rosati's Pizza, Aurelio's Pizza and Giuseppe's Pizza.
Founded in Lincolnwood in 1971, Lou Malnati's has been growing rapidly in recent years across Chicagoland and Arizona. Lou Malnati's spokespeople said the company was interested in opening additional locations in Northwest Indiana in the future.
Can't wait 'til Monday? Here are 15 other Region spots to score premier pizza