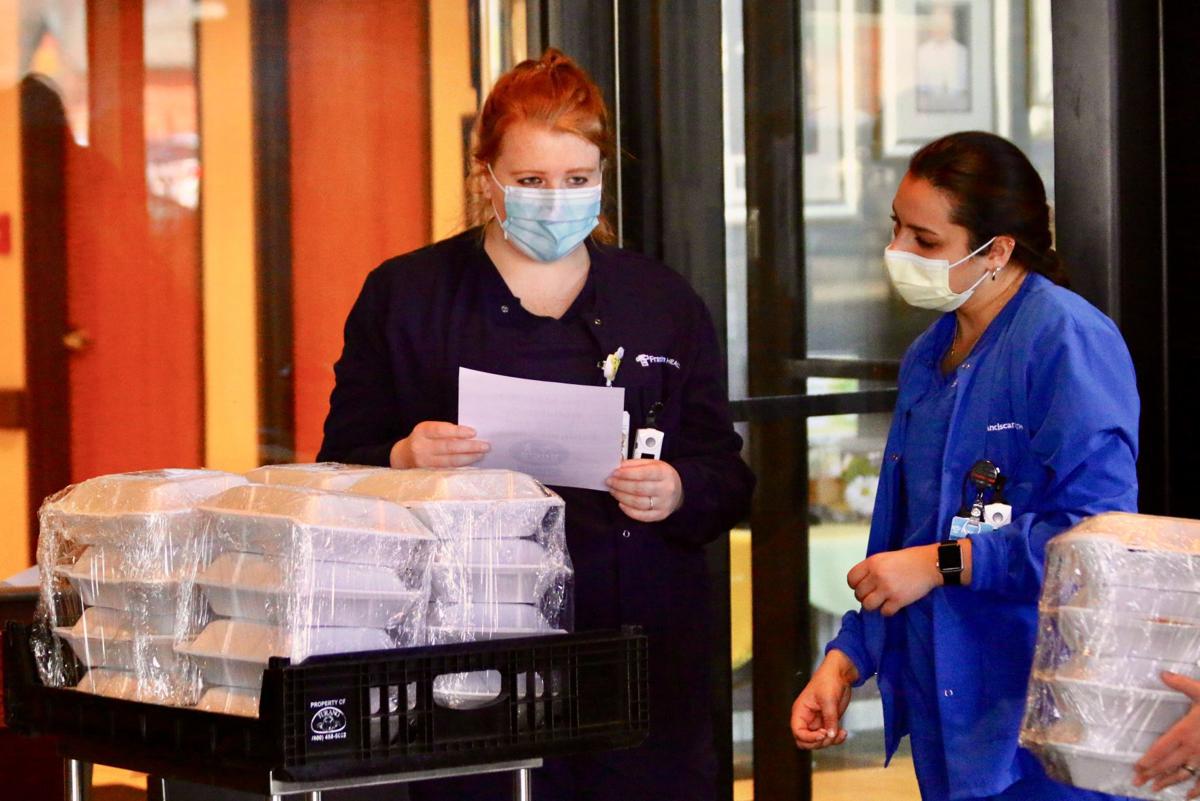 DOC's Smokehouse & Craft Bar in Dyer has now distributed hundreds of meals customers bought for front-line health care workers in the fight against coronavirus at hospitals in Munster, Merrillville, East Chicago and Crown Point.
The barbecue restaurant's Adopt-a-Nurse program, in which people buy $10 meals for nurses treating patients for COVID-19 at local emergency rooms, has been a hit since launching last week.
"We weren't expecting this much of a response," co-owner and Chief Barbecue Officer Brent Brashier said. "The outpouring of support has just blown me away."
The South Shore Convention and Visitors Authority is looking to expand the initiative across Northwest Indiana with its Feeding the First Responders challenge. Restaurants across the Calumet Region are encouraged to see who can provide the most $10 meals bought by their customers to front-line health care workers and first responders battling the coronavirus pandemic.
"We're going to throw down a challenge," South Shore Convention and Visitors Authority President and CEO Speros Batisatos said. "Restauranteurs are passionate about their community and this is a chance to help the community in a time of need by supporting medical personnel."
Whichever restaurant sells the most $10 meals and generates the most shares and likes on social media will win a free premium $5,000 SSCVA membership that includes graphics and video support.
"Our regular basic membership is $350," Batisatos said. "This is a level commensurate with some of the biggest businesses in our industry. First responders need our support."
Participating restaurants thus far include Bartlett's Fish Camp in Michigan City, Radius in Valparaiso and Captain's House in Gary's Miller neighborhood. The South Shore CVA's Feeding the First Responders challenge is open to any restaurant in Northwest Indiana that wants to participate.
"In a time of crisis, you can help a nurse, paramedic or fireman," Batisatatos said. "I encourage every restaurant to take care of the people who are taking care of us. For medical professionals, it's like walking into a war zone right now."
The Valparaiso Chamber of Commerce also launched the similar Feed the Frontline NWI program in conjunction with Delivery.com so people can buy meals from Valpo restaurants for health care workers at Porter Regional Hospital in Valparaiso. It may be expanded more widely in the future.
Gallery: Feeding the Region's front-line COVID-19 fighters
Feeding the front lines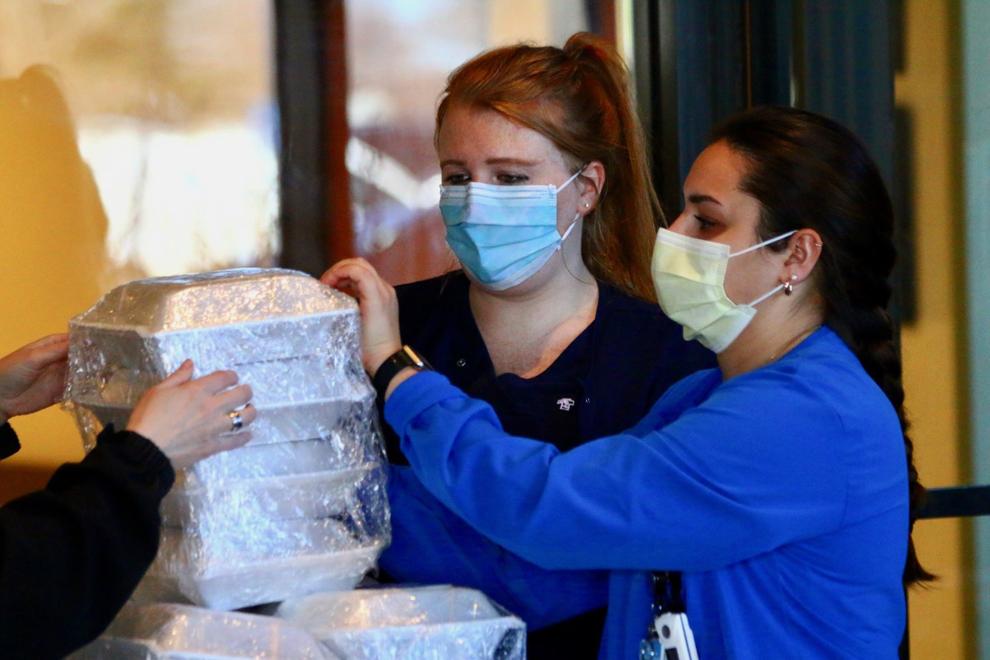 Carryout for a cause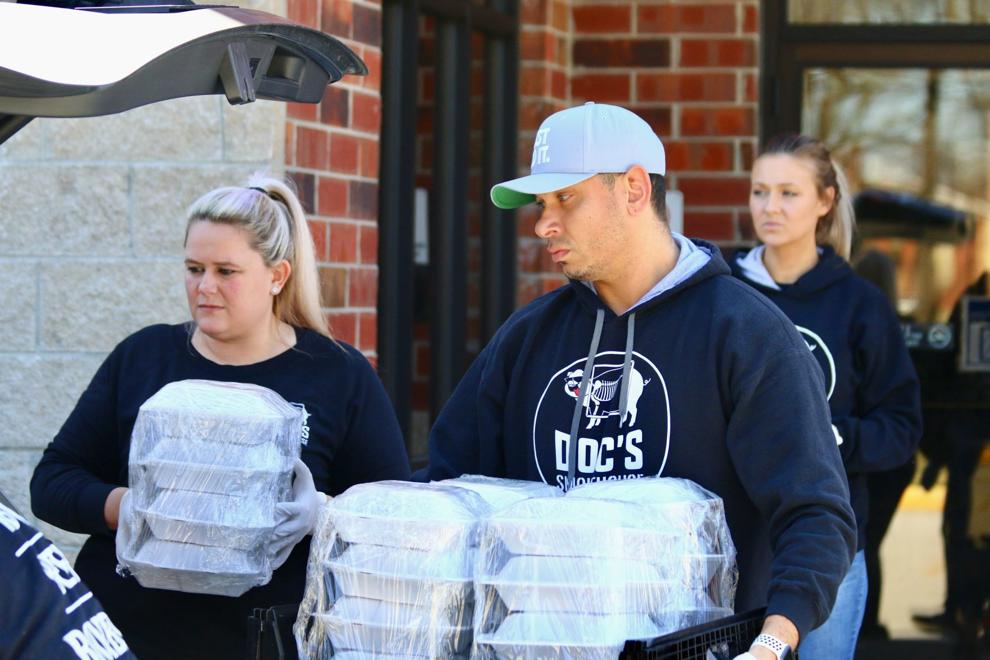 Masked benefactor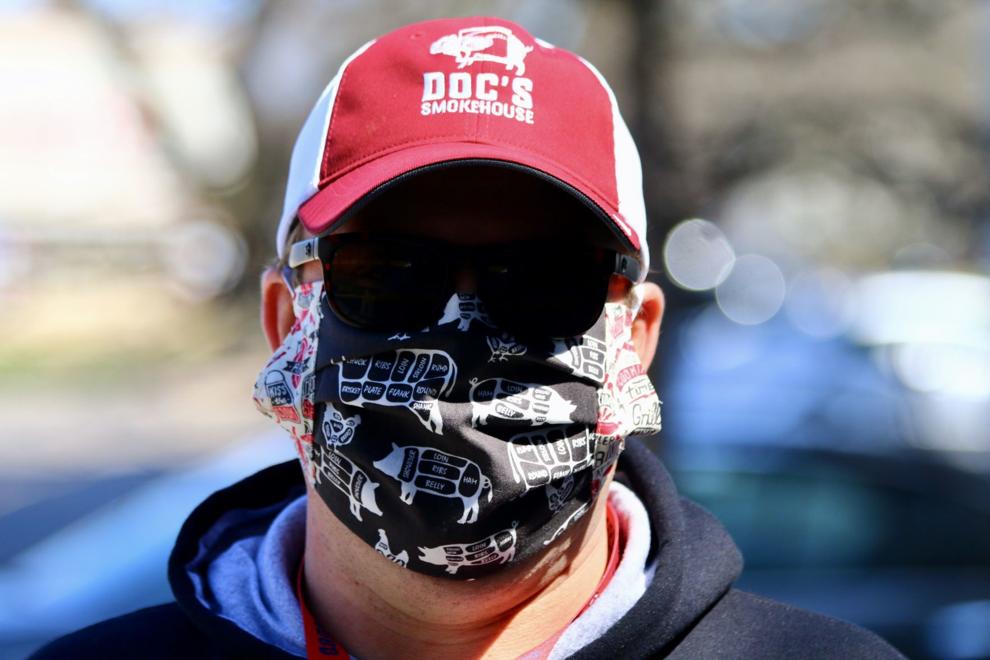 Handing off good will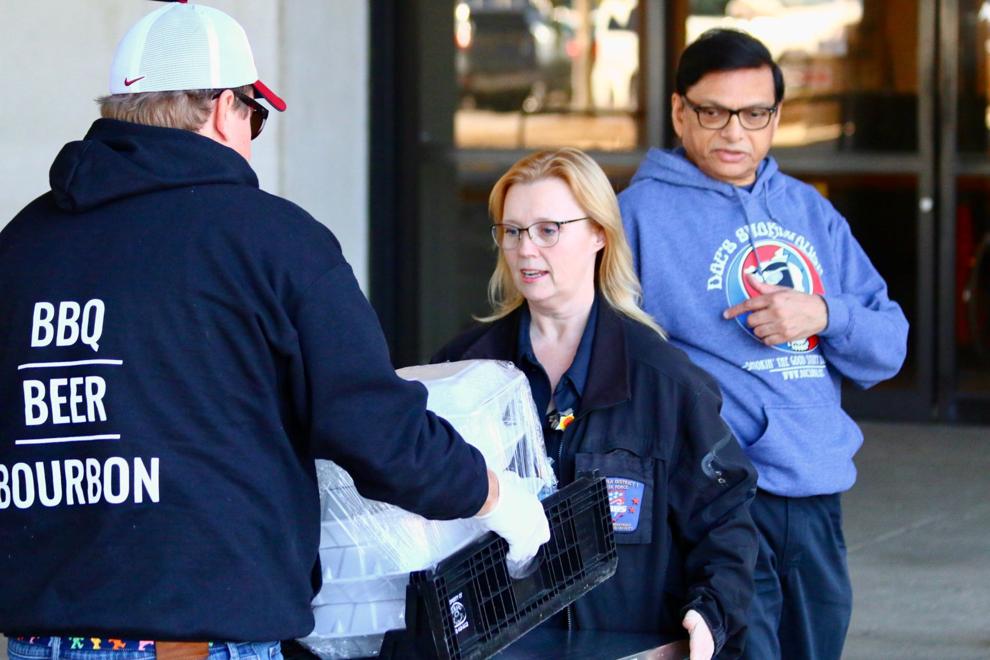 Hands-on charity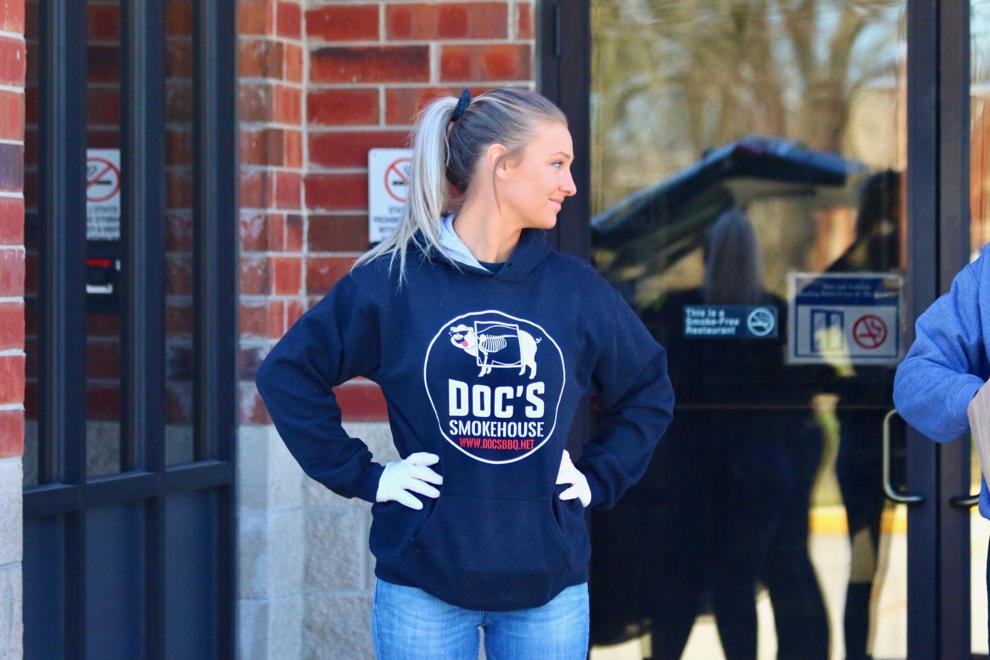 Thumbs way up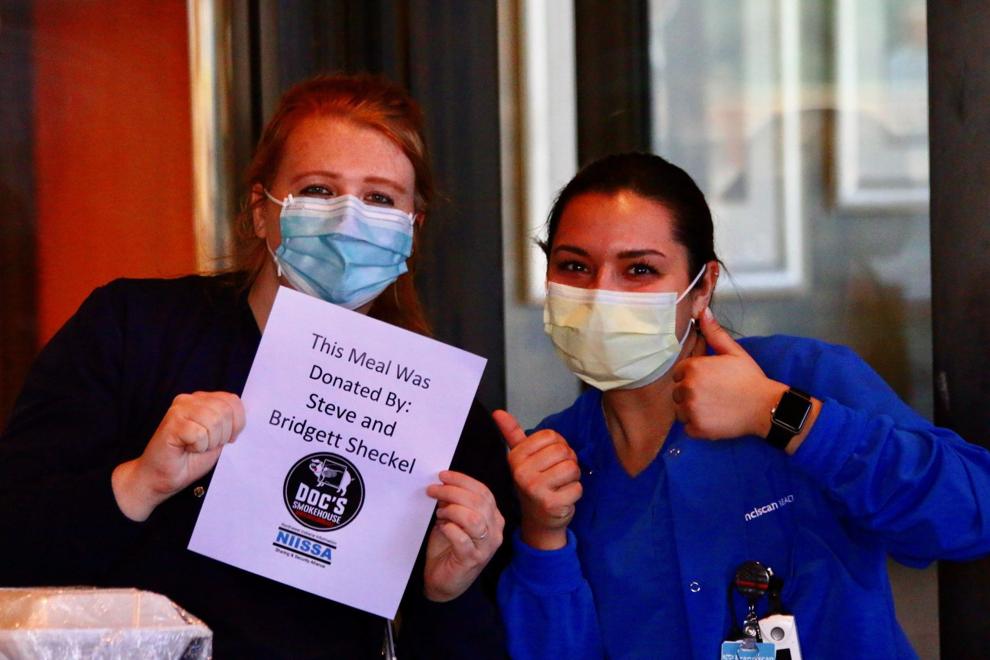 Front-line fill-up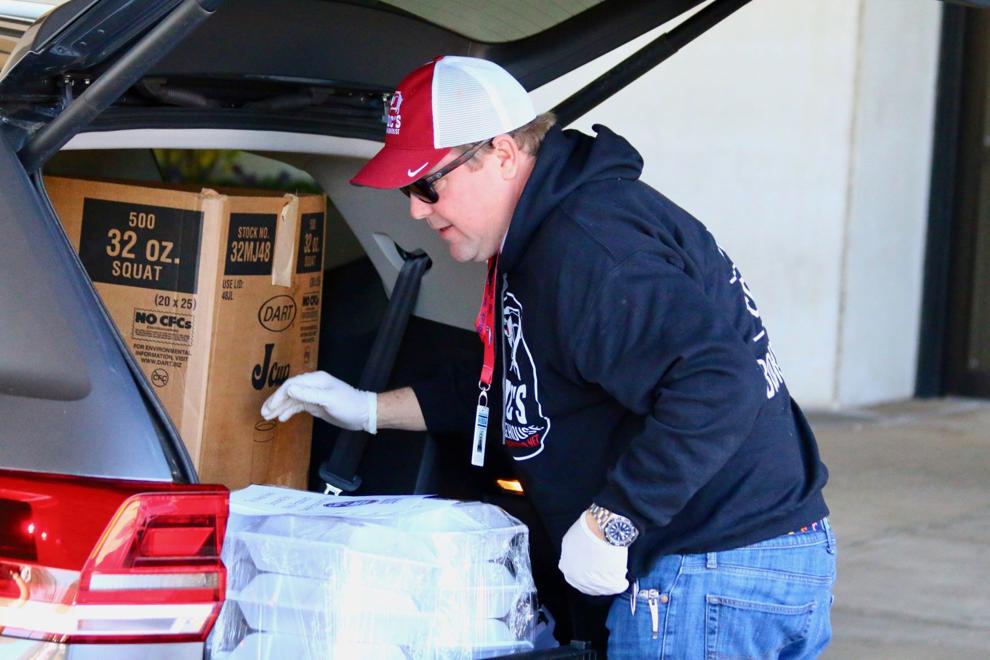 Elbow bump
Showing the flag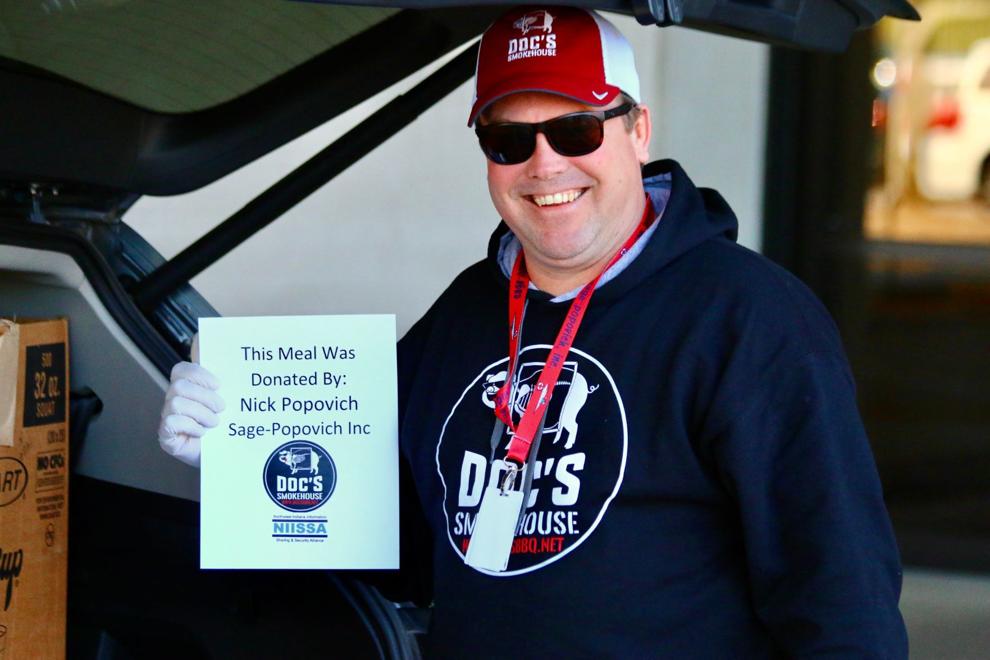 Delivering the goods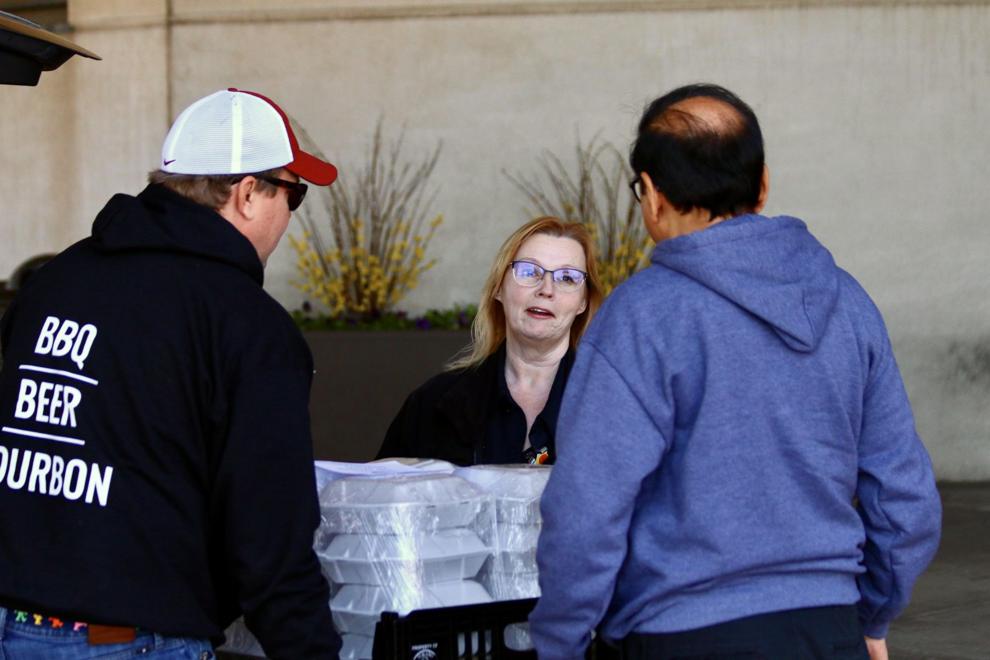 Grabbing the grub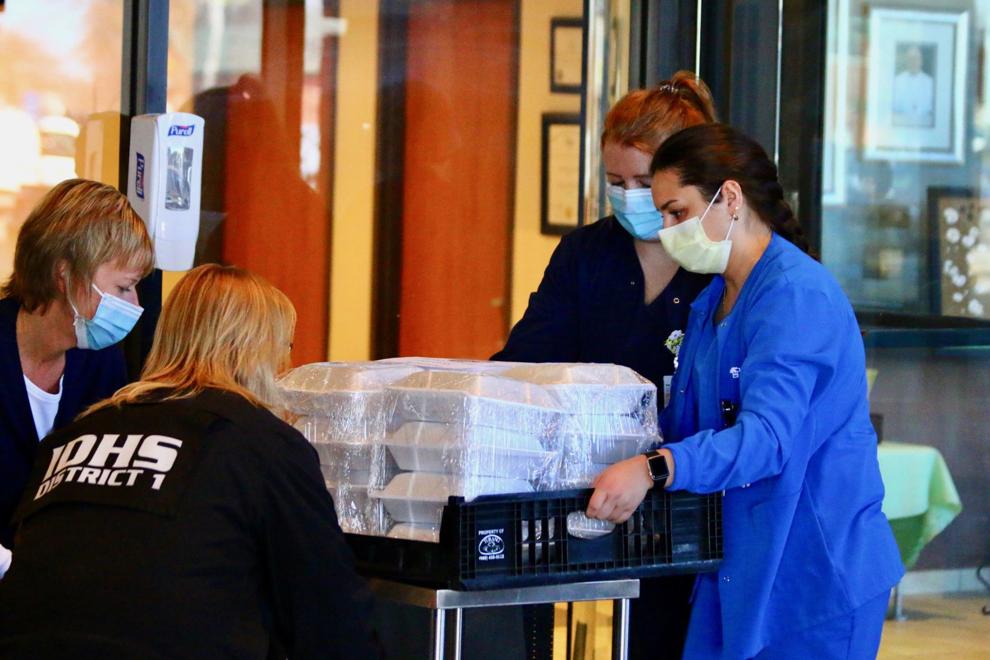 Getting their food on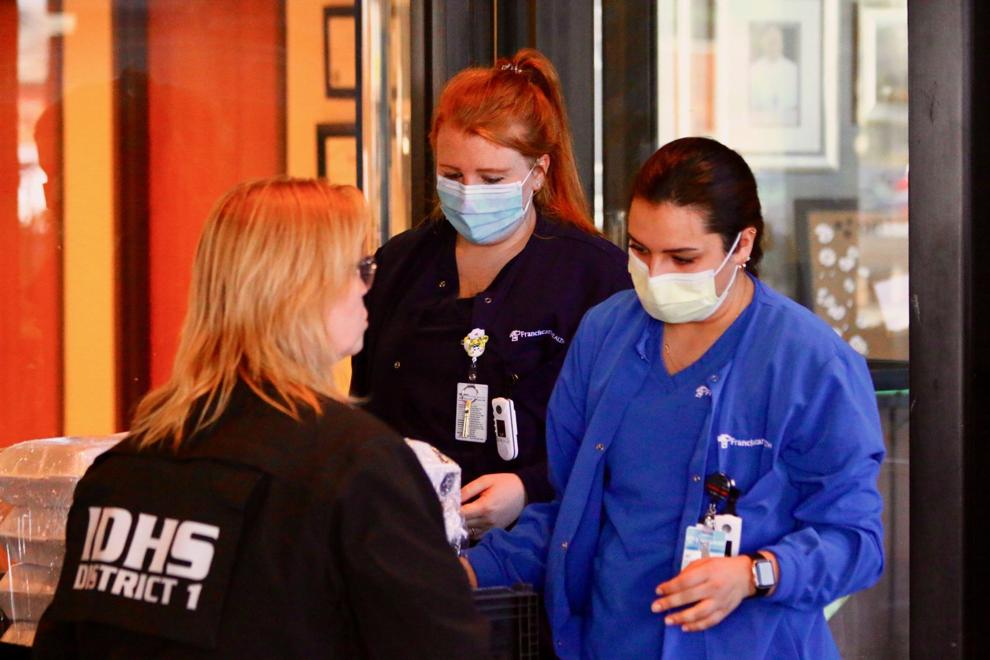 Special delivery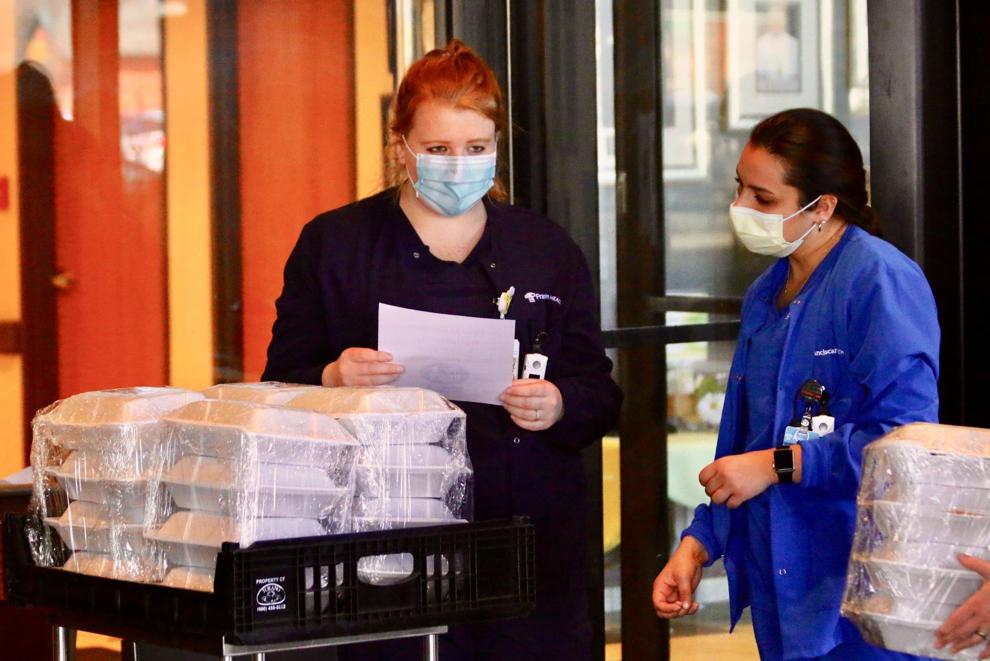 Supporting the front lines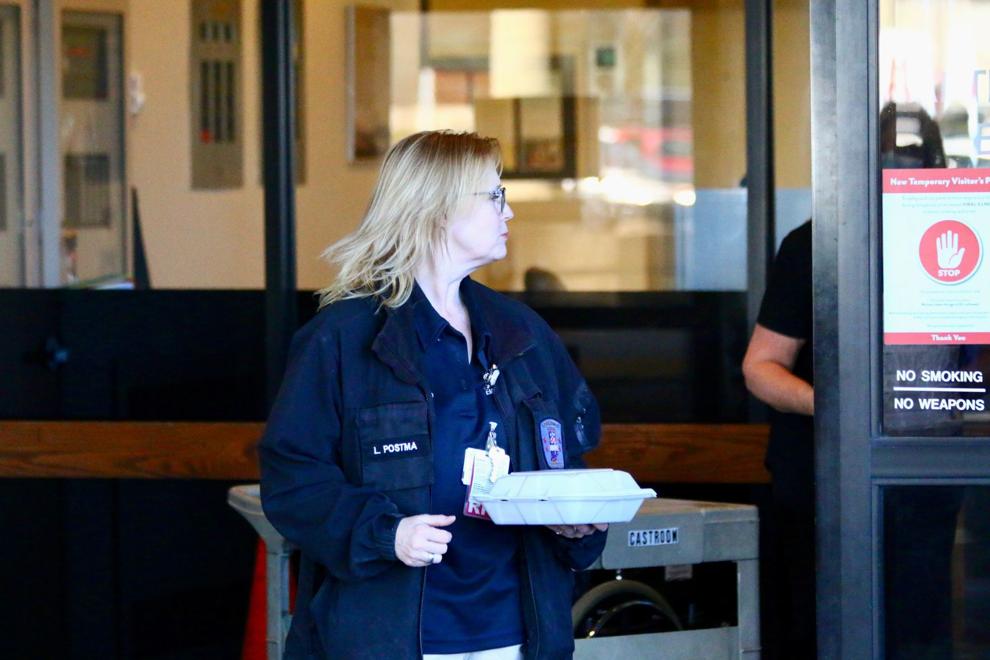 Gallery