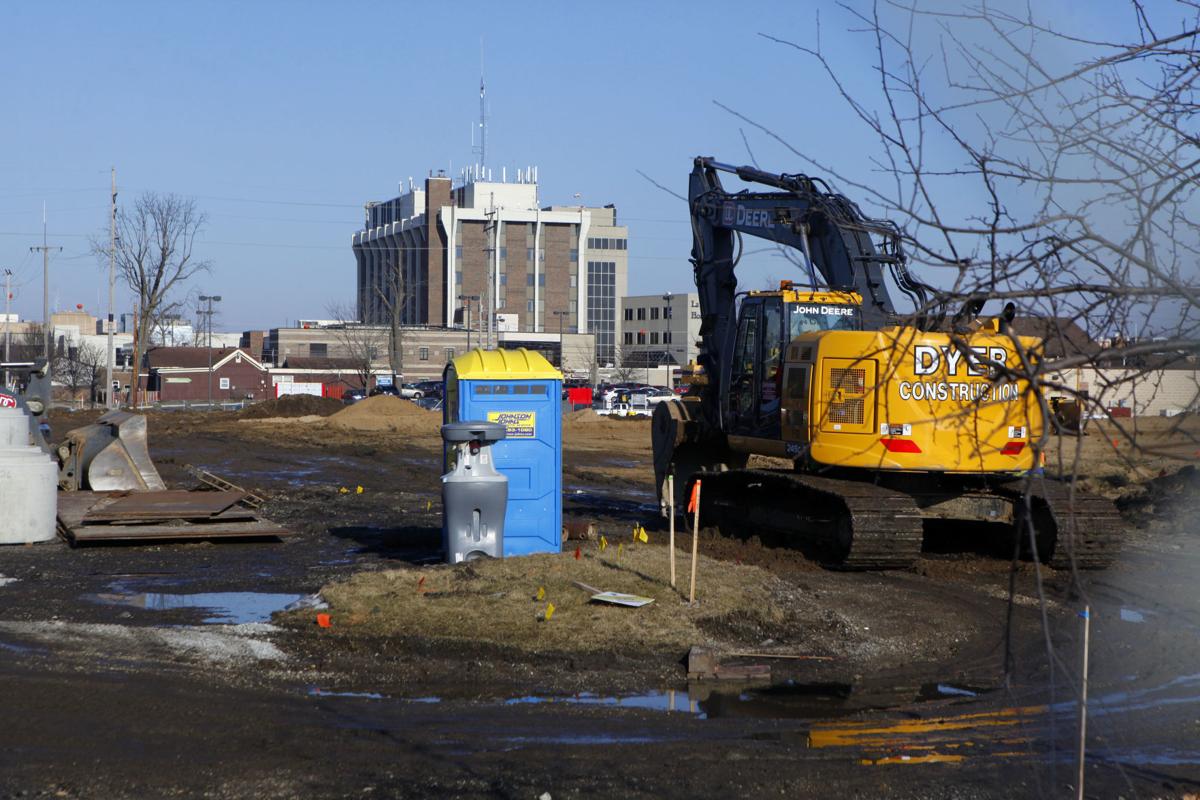 Northwest Indiana's $35 billion economy is benefiting from thriving medical office and manufacturing markets, a new study found. 
Bradley Company said in its annual "State of the Market" report that demand for medical office space in Northwest Indiana is booming, and there's an "insatiable demand for available industrial space." The report found overall office vacancies were declining in the Region, but cautioned that the retail real estate market would continue to mirror its national decline.
"The Region's strong economy has a significant impact on the commercial real estate market," said  Steve Nicksic, senior broker with the Bradley Company, a commercial brokerage that manages more than eight million square feet of commercial properties in Indiana and west Michigan. "The demand for industrial spaces will continue to grow, especially along the South Shore Line corridor, and we anticipate new investments in the office sector. With the emergence of unique retail and restaurants in the region, we anticipate continued economic growth in 2019."
Office vacancy in Northwest Indiana dropped to 10% last year, down from 13.1% in 2014. The Region lost 300,000 square feet of office space when the Twin Towers in Merrillville were razed, but new office projects like Oxbow Landing in Hammond are adding inventory and jobs.
More than $400 million in investment in new hospitals, clinics and care centers was planned, started or opened last year.
"Medical office and related health care industries are driving the growth behind the office sector," the study found. "These new developments in the region support national trends, with more than 747 million outpatient visits in 2016, according to the American Hospital Association."
The industrial market is just as robust, with pent-up demand creating the opportunity for new development.
"Strong manufacturing economy and lack of inventory has created insatiable demand for available industrial space," according to the State of the Market report. "Industrial buildings larger than 50,000 square feet and built after 1960 had an 8.6% vacancy rate in 2018, down 1.8% from 2016. Limited industrial space has generated demand for land sites. The city of Gary has responded with several initiatives to make land more available, including the creation of four speculative developments on a 25.8-acre site."
Bradley Company touted projects like Wynright Corp.'s $26 million, 320,400-square-foot plant that will bring 582 new jobs to the NorthWind Crossings Business Park in Hobart, and NorthPoint Development's $24 million, 680,000-square-foot project in Westville.
In keeping with a national trend, Northwest Indiana's retail sector will continue to see closures as many consumers gravitate toward e-commerce, the study found. The Region will face challenges in redeveloping empty big-box spaces, but there are the possibility for mixed-use developments in markets in Valparaiso, Portage and Whiting.
"Private investments into the region coupled with new development projects and an enhancement in the South Shore Line rail system will be key for the future growth of the Region," Bradley Company wrote in the report. "Expect retail vacancy rates to remain high given upcoming store closings. New office projects in Hammond will have the opportunity to bring new professional businesses to the area and increase jobs."