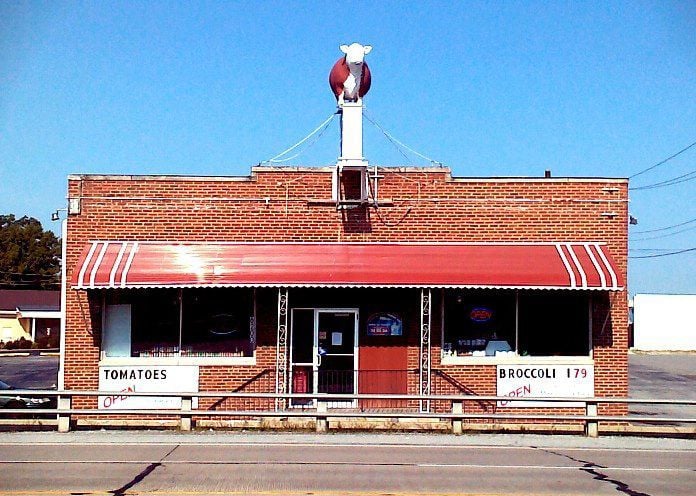 Piatak Meats, a butcher shop that's been in business for 100 years on Broadway in Merrillville, is closing its doors and folding up its butcher's aprons.
"We have an announcement," the company said on its Facebook page. "It's rather sad, but after 100 years of serving the community, we are closing the shop. It's a sad time for us, but business just isn't what is use to be."
The old school butcher shop at 6200 Broadway was founded in Gary in 1910, and moved to Merrillville in 1959. It was known for grinding fresh meat daily and made 25 different types of homemade sausages.
Piatak plans to have a closing sale, with 20 percent off all freezer items and dry goods.
"We have appreciated all the years of serving you," the family-owned company said on Facebook.
Part-owner Steve Fugate said the business just wasn't there any more and the owners are nearing retirement age with no one to take it over.
"The business is changing," he said. "The business just isn't here. Maybe it was the location, but things are changing. Young people just like to go out to eat more."
Piatak Meats was a beloved institution in the community. One Yelp reviewer described it as "the best place in the Region for fresh meat, including chicken and daily ground beef."
It offered hormone-free, steroid-free and preservative-free meats, such as ribs, smoked hams, beer brats, hickory smoked pepperoni and USDA choice beef. The butcher shop was known for its personal touch, such as providing special cuts or giving customers recipe suggestions.
The business tried to modernize with new products, such as a line of more than 30 heat-and-serve meals for under $12 each.
Broadway in Merrillville has been marred with many closings in recent years, including The Patio Restaurant, The Merrillville Off-Track Betting facility, Broadway Cafe and the Wiseway supermarket just down the street.
Tragedy struck at Piatak Meats in 2013, when 27-year-old Hobart resident Andrew Fugate, the son of one of the owners, was shot to death by burglars in the cooler in an early-morning robbery. He was shot three times in the head, including at close range.
Police released surveillance video of suspects but still have not made any arrests.