Michigan City has an outlet mall, a casino, a gaggle of arts galleries and a cluster of air compressor factories.
But at its heart, the lakefront city in LaPorte County is a beach town.
Now's the time of year when the crowds no longer flock to the Lake Michigan beachfront for surf and sun. Many businesses — especially downtown — shorten their hours, lighten their staff and even close up on more days of the week.
But Michigan City businesses that rely heavily on the annual seasonal influx of out-of-town visitors saw tourism never got to have a beach season this year. The beach was closed much of the summer or restricted to just LaPorte County residents to limit the spread of the coronavirus that's killed more than 215,000 Americans so far this year. Michigan City merchants reported big drop-offs in business, seeing revenue fall by as much as 70% without the usual beach crowds.
Restaurants, retail shops and hotels are among the hardest hit.
"We're a seasonal business," said Bob Weber, owner of Unsalted No Sharks, a lifestyle boutique downtown that celebrates lakefront living. "We start waking up and coming alive around April and start to go to sleep around September. There's an ebb and flow. We get great support from Michigan City outside of the beach season, but the summer is when the money comes in and our coffers get filled. We wean down in the winter."
This year has been tough without tourists or festivals like the St. Patrick's Day Parade and the Great Lakes Grand Prix that bring in hundreds of thousands of spectators. He estimates business has fallen at least 20% this year.
"It's been dramatic," he said. "It's hurting everybody in town. When the people come, you just make more money. I talked to a restaurant owner who said, 'I don't know how much longer I can hang on.'"
Unsalted No Sharks also tells T-shirts with its trademarked motto at lake towns throughout the country, such as at Lake Geneva in Wisconsin.
"It was scary. When COVID first hit the fan, we had six of seven new customers in Minnesota drop us right away," he said. "You just have to be smart with your money. It's been a roller coaster. We really hope things get back to normal so entrepreneurs in town can get a fair shot."
Arcadia Cafe + Bar in a historic train station by the lakefront also suffered a big drop in business this year.
"The beach closure caused an approximately 70% drop in top-line revenue and underscores the dependence on tourism in a beach town like Michigan City," manager Peter Djuvik said. "We are getting by like every winter — cutting staff and condensing the menu in an attempt to minimize revenue losses."
Jack Arnett, executive director of the LaPorte County Convention & Visitors Bureau, said hotels also endured a drop of about 70% of their business in the first few months of the pandemic.
"We're on the doorstep of Indiana's ocean, so when the beach is closed it's havoc," he said. "The impact was heaving on our hoteliers. It had a huge impact on hotels, shopping, restaurants."
Bright spots
A saving grace has been the youth sports business, which continues to draw visitors in the fall.
"Fortunately, the youth sports base never really slowed down," Arnett said. "A lot of governors shut down youth sports, but we've had them since June 14. It's carried us."  
The impact has been widespread across Michigan City, from downtown eateries to hotels near Interstate 94.
"Everybody's hoping for a vaccine," he said. "We're bracing (ourselves) and circling the wagons in case this is for the long haul." 
Not all businesses have suffered such steep losses. The Static Age, a record store on Franklin Street, said business has actually picked up this year. Owner KC Mars attributed it to the business being in its second year and becoming more established as more people learn of it. People also have been stocking up more on vinyl records.
"A lot of people are just looking to get out of the house," he said. "If the beach isn't open, they'll come here."
Ballyea Celtic Jewelry Designs & Irish Gifts had turned to the internet during the pandemic, for instance offering monthly sales of 30 pieces of jewelry in 30 minutes.
"The impact has been huge," owner Bernadette Gibson said. "For safety reasons they had to close the beach, and it's hugely impacted Franklin Street. We're just hoping the country heals."
The Irish jeweler and gift shop regularly professionally cleans the store and offers customers free masks, but it has taken to e-commerce and shipping to customers who remain wary of the virus. Sales have started to pick up as people shop for Christmas and the holidays.
"We're muddling through this and doing what we can to find ways to get connected to our customers at home and keep our doors open," she said. "I applaud the decision to close the beach and think it was smart to keep our numbers down, but it has had a huge impact. It's important for people who want a vibrant shopping strip to consider shopping local. It really makes a difference."
Gallery: The Pav at Wolf Lake has some coronavirus PSAs
If you could go ahead and stay 6 feet apart, that'd be great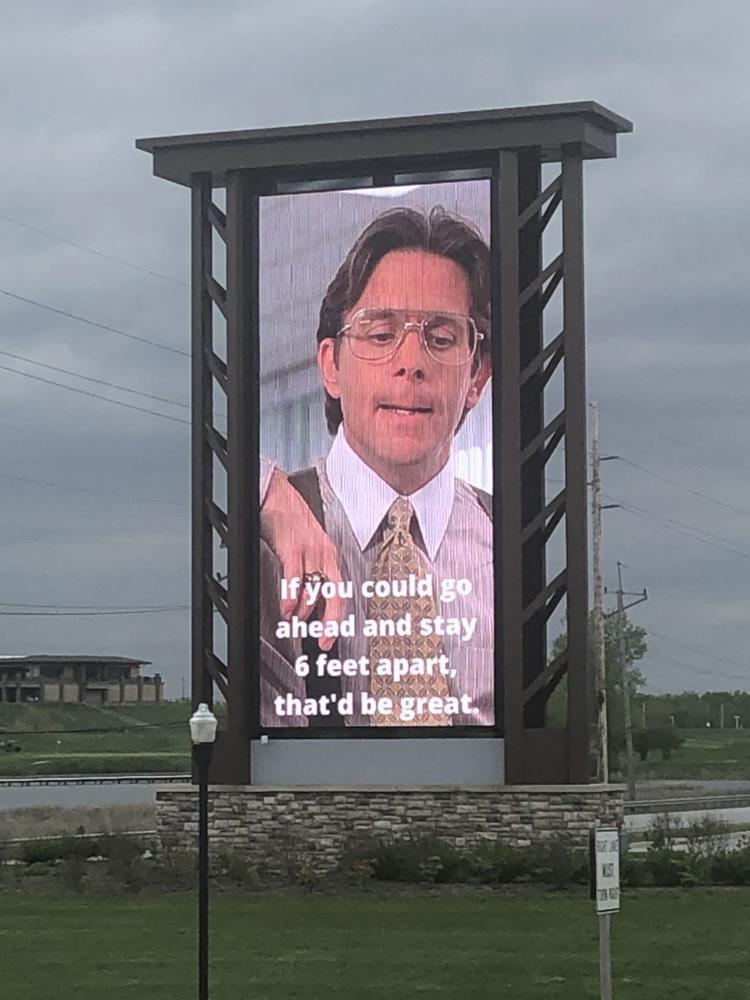 Don't stand so close to me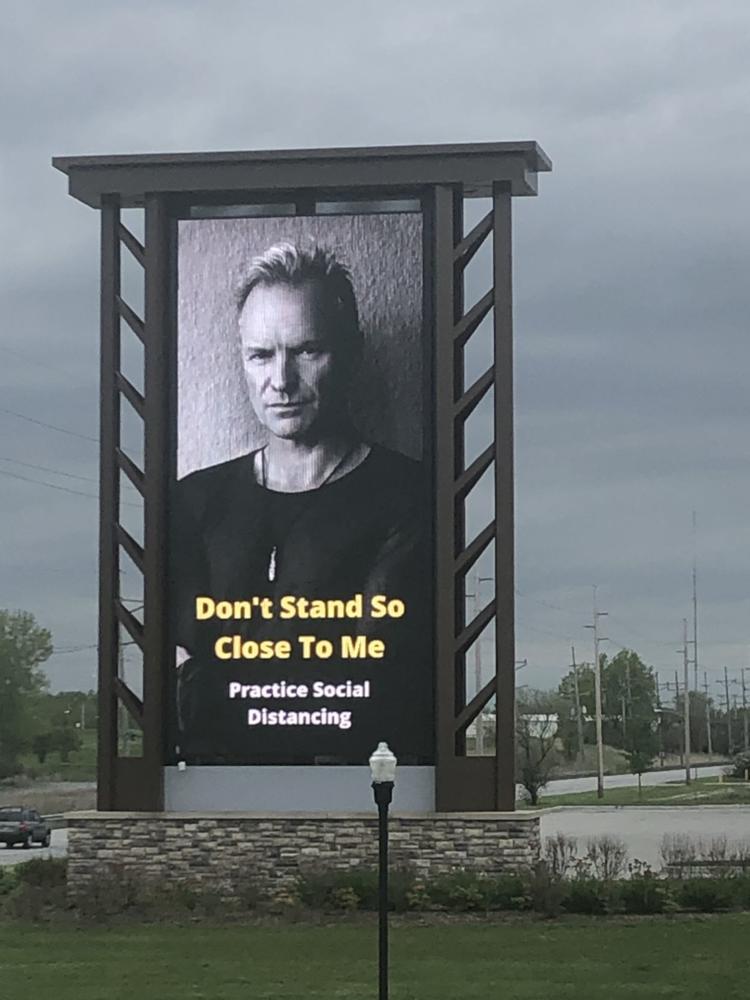 Feeling sick? Stay home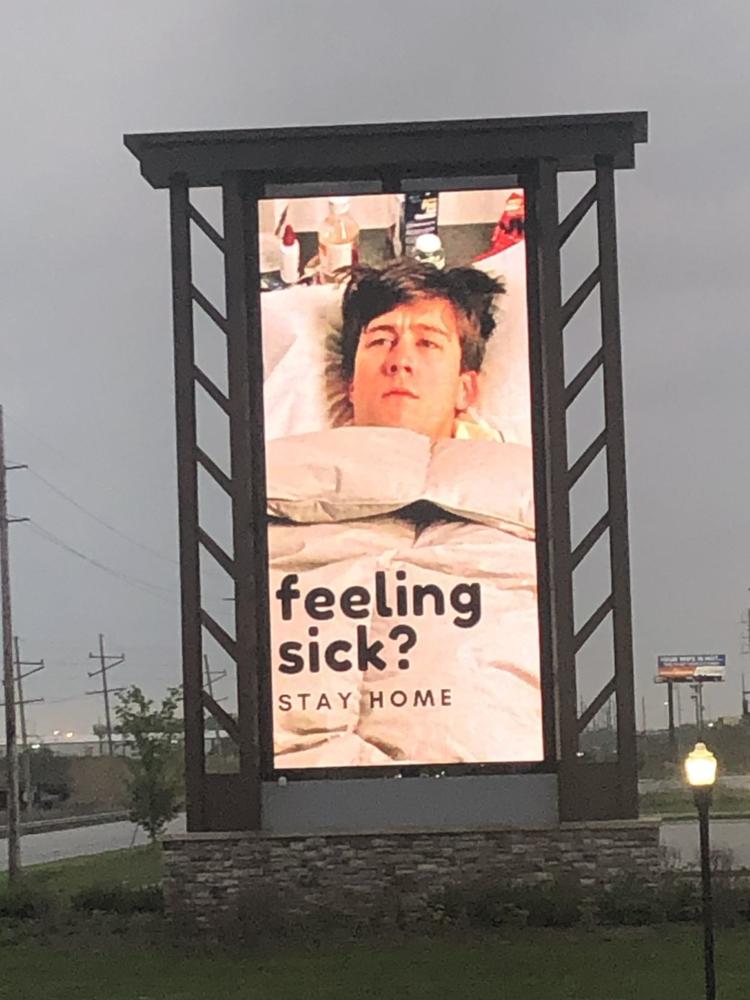 Wash your hands! Gosh!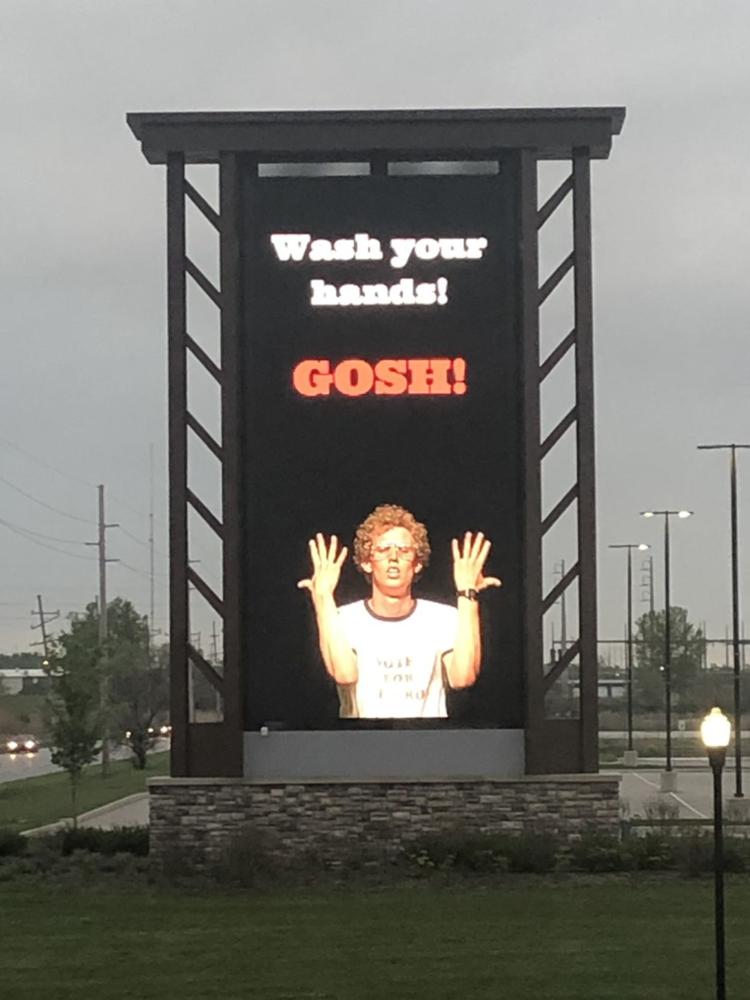 Be excellent to each other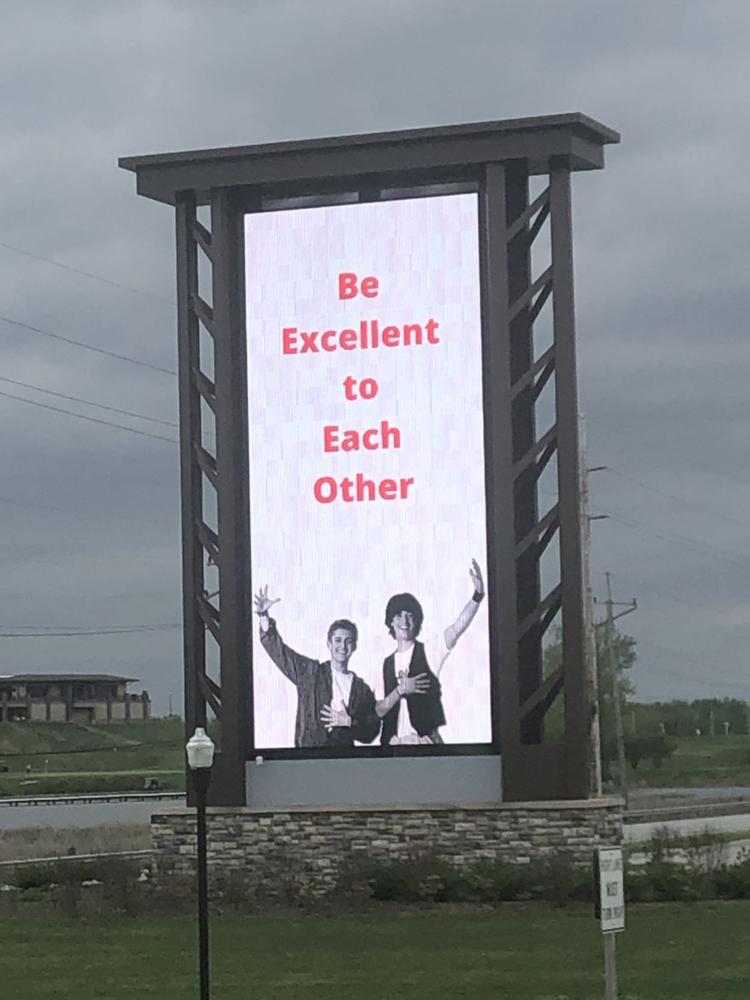 Crowds, nah. Social distancing, yeah.
Keep calm and don't touch your face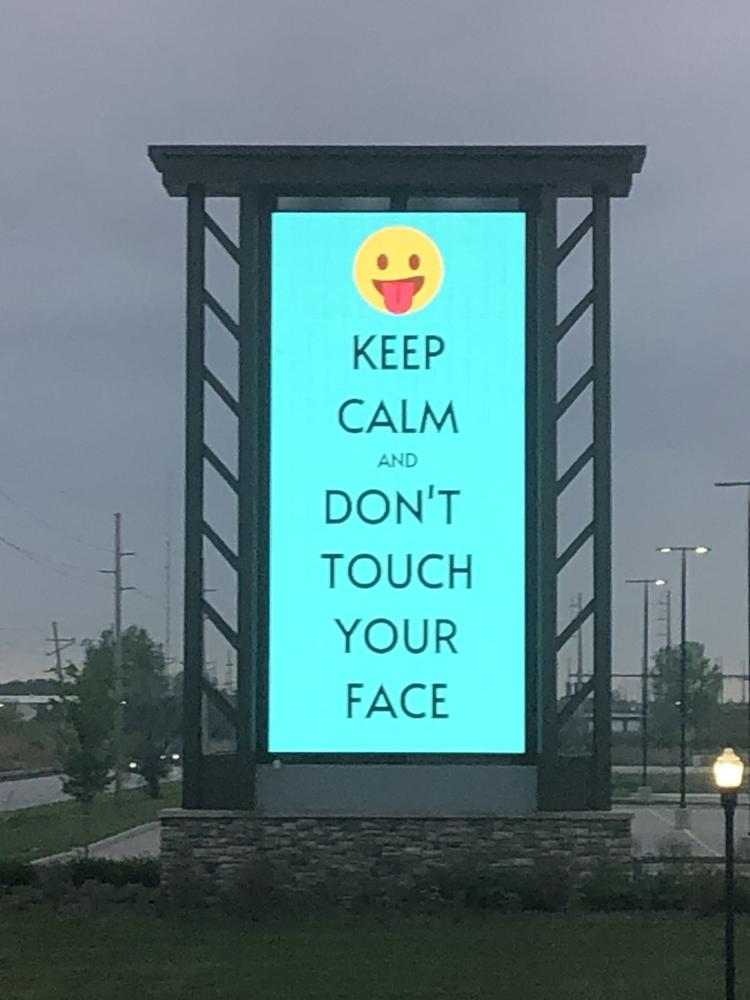 We've leveled up to Stage 2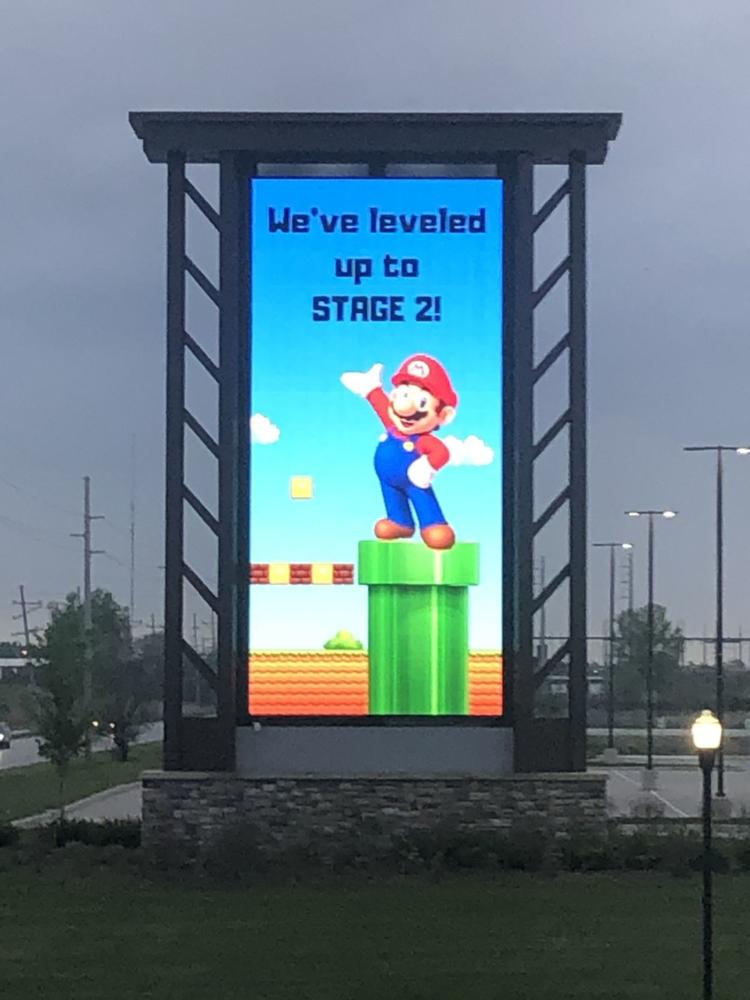 Stage 2: Manufacturing and construction fully open with social distancing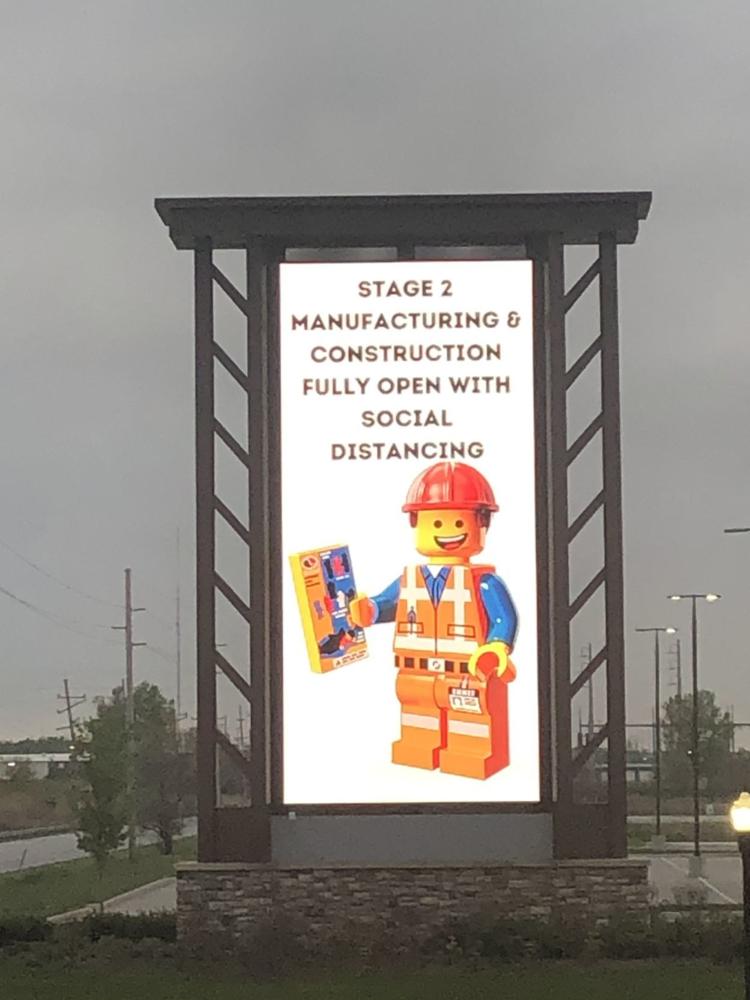 Stage 2: Retail stores open at 50% capacity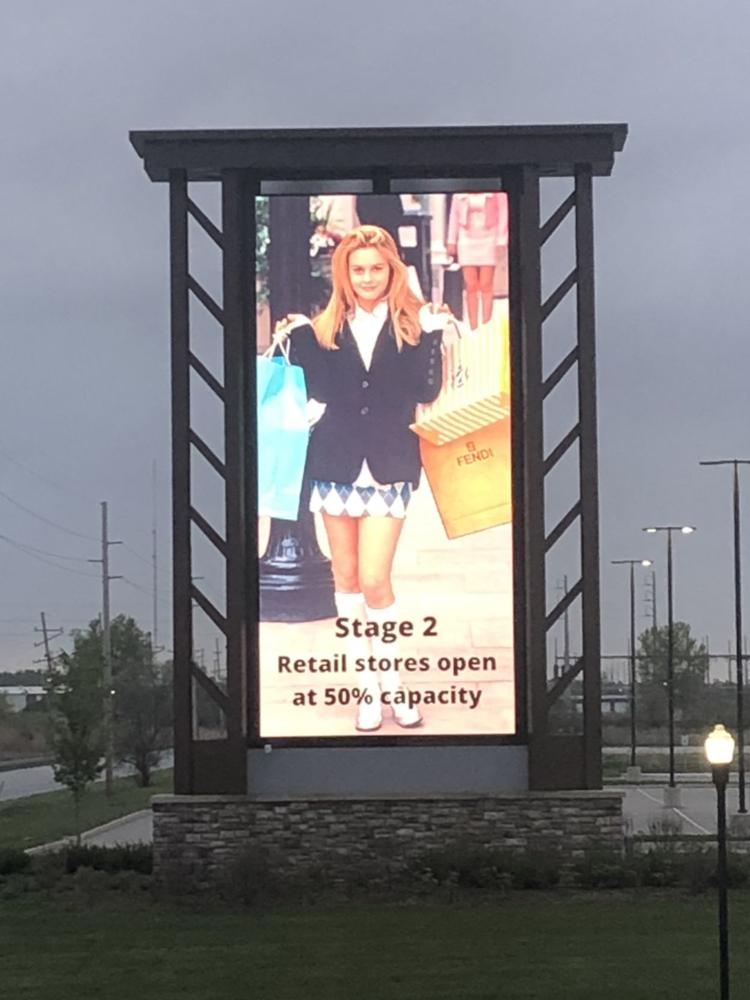 Stage 2: Salons, tattoo shops, etc. open by appointment only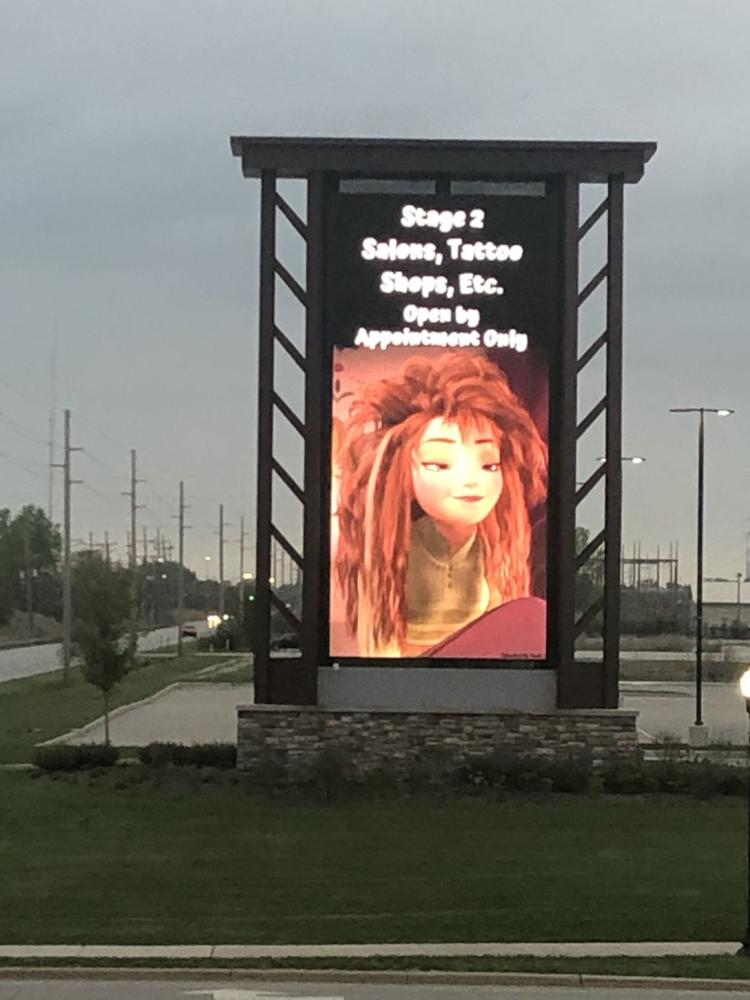 Gallery
The business news you need
With a weekly newsletter looking back at local history.