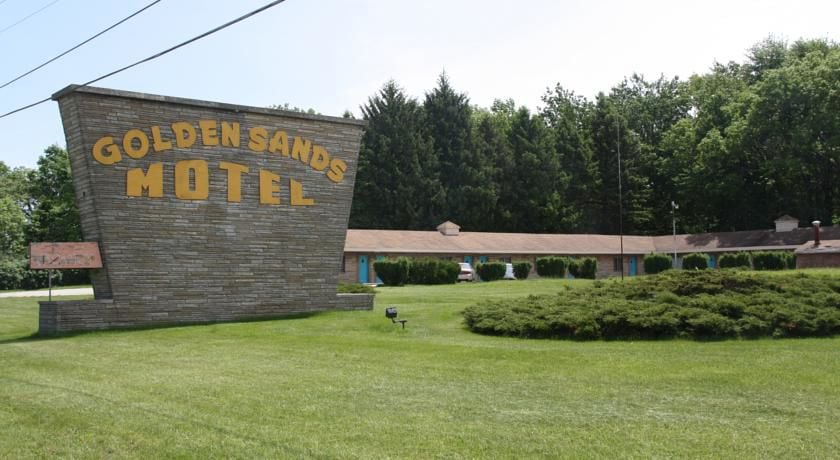 MICHIGAN CITY — New owners pumped $1.5 million into the landmark Golden Sands Motel, which has been rebranded as 4411 Inn & Suites.
NADR Group, led by Nazar Kryvko and Andriy Mykolyshyn, extensively remodeled the vintage roadside motel at 4411 U.S. 12 in Michigan City.
"It is rare to find a city that creates so many opportunities and stays true to its commitments," Nazar said. "We would not be here if not for the city's economic development agency and the mayor's office desire to help local communities and businesses. We look forward to a continued relationship in future projects."
The 31-room motel is located near popular attractions like Washington Park Beach, Washington Park Zoo, Indiana Dunes National Lakeshore, Lighthouse Place Premium Outlets and Blue Chip and Four Winds casinos.
"Michigan City continues to attract investors who are making huge investments to improve our community," Mayor Ron Meer said. "My administration worked closely with the Michigan City Common Council and the Sanitary District to approve the funds and install the sewer lines for this project. These are the type of transformative projects I will continue to work on to create opportunities and improve Michigan City for our residents."
The general contractor NAAM Inc. did the extensive construction after NADR Group purchased the property in 2017.
Mike Conner from @Properties represented the buyer and seller in the transaction.
"The iconic roadside motel needed a complete makeover and the capital required was significant," Conner said. "Based on the level of investment, I think the city felt the need to at least bring the infrastructure to the site for the added capacity. The city's investment also makes future development on that stretch of Dunes Highway more likely."