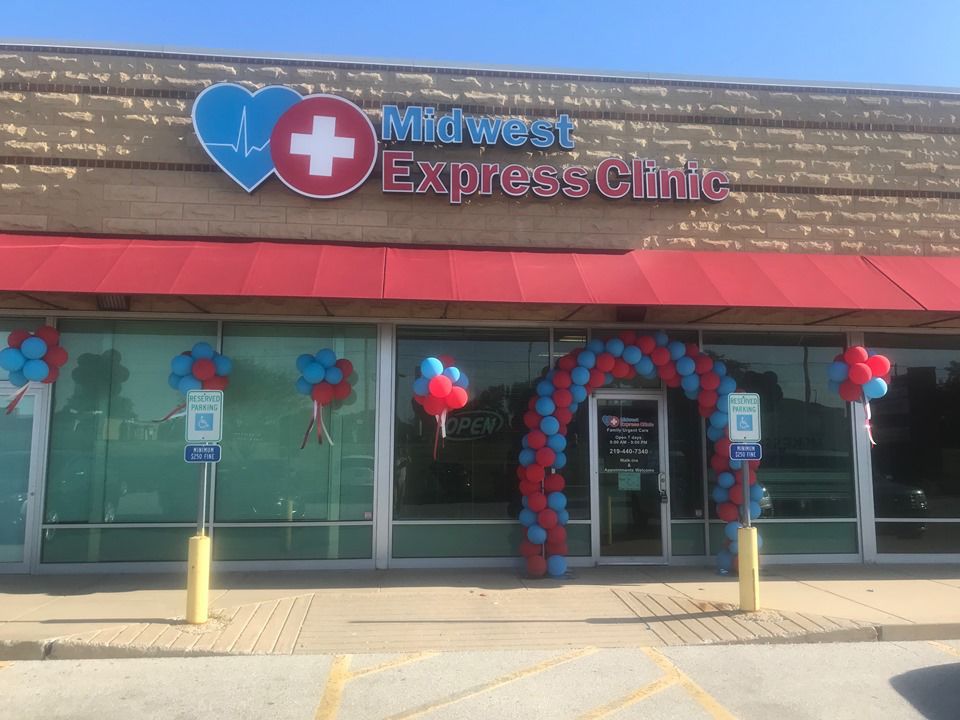 Midwest Express Clinic, the urgent care clinic chain that started in Munster eight years ago, plans to open its sixth Northwest Indiana location in Hobart next month.
The new urgent care clinic, on U.S. 30 in a shopping center west of Albanese Confectionery Group, will be the chain's 17th location overall in the greater Chicago metropolitan area.
When it opens in February, the new urgent care clinic at 5043 E 81st Ave., which is in the Hobart city limits but has a Merrillville mailing address, will offer primary care, pediatrics, women's health, X-rays, vitamin B-12 Injections, labs, testing and gender reveal ultrasounds. It will accept most major insurances, such as Medicaid, Cigna, Medicare, and United Health Care.
Patients can walk in and get treated without an appointment, as an alternative to arranging to visit to one's primary care physician or getting expensive emergency room treatment for minor ailments like cuts or the flu. Midwest Express Clinic offers many women's health services such as pap smears, breast exams, pregnancy tests, bladder infection treatments, IUD removal, cyst treatments, birth control prescriptions and prenatal care.
"We all have training in women's health. We can order any tests that are needed, check hormone levels, do different labs or ultrasounds," Midwest Express Clinic Clinical Director Nicole Hawkins said. "We're trained to do it. There's that and the experience of just being a woman and having children."
Most visits to Midwest Express Clinic locations take less than an hour.
"We can do most of the simple things that an OB-GYN can do, but we can do them with more ease and convenience," Midwest Express Clinic Clinical Director Kaitlyn Steinberg said. "You don't have to wait a few weeks to get in. Sometimes you have to wait months to see a specialist. Most of the time, we can take care of it here."
The Merrillville location will be open from 8 a.m. to 8 p.m. seven days a week.