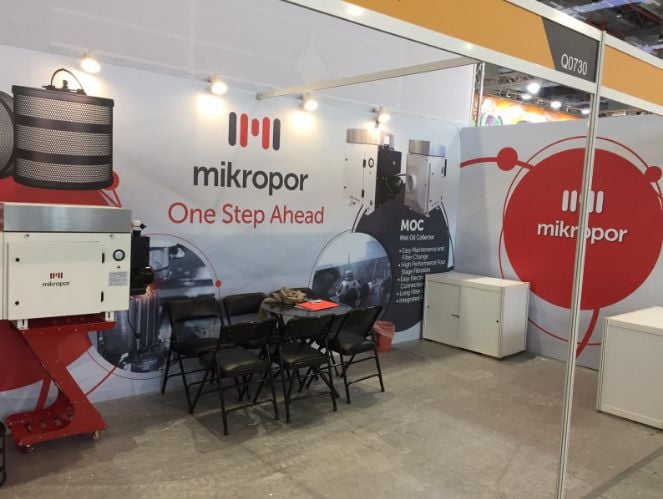 Air filter supplier Mikropor America plans to more than double in size in Michigan City when it moves to a new location there.
The air compressor product manufacturer will invest $400,000 in a new location on Ohio Steet, where it will hire 10 more workers. Mikropor will occupy 175,000 square feet, up from 75,000 square feet at its current location on Roeske Avenue in Michigan City.
"We are excited about our expansion in Michigan City," Mikropor America Regional Manager Ryan Loeffler said. "The community has been great for our business and we want to grow with the city as it moves forward."
A subsidiary of Turkey-based Mikropor, the company makes filtration products for "air, gas and liquid applications in markets including compressed air and gas, utilities, gas turbines, power generation, dust collection, cleanroom, transportation, HVAC and liquid processes."
"Michigan City has a very competitive business climate and I am proud that another great company has chosen to reinvest and expand locally," Michigan City Mayor Ron Meer said. "My administration will continue to promote aggressive pro-business policies to attract and retain businesses in Michigan City."
The company makes intake filters, moisture separators, refrigerated air dryers and other products for a new of industries. It's expanding to keep up with a growing demand.
"The Economic Development Corp. Michigan City continues to work diligently to retain and grow its existing companies," EDCMC Executive Director Clarence Hulse said. "We are proud to be a partner with great companies, like Mikropor America, that continue to call Michigan City home."
Mikropor is one of the many companies in Michigan City's air compressor industry cluster that also includes Sullivan-Palatek, Sullair, PrecisionAir, Vanair and CompressAir.