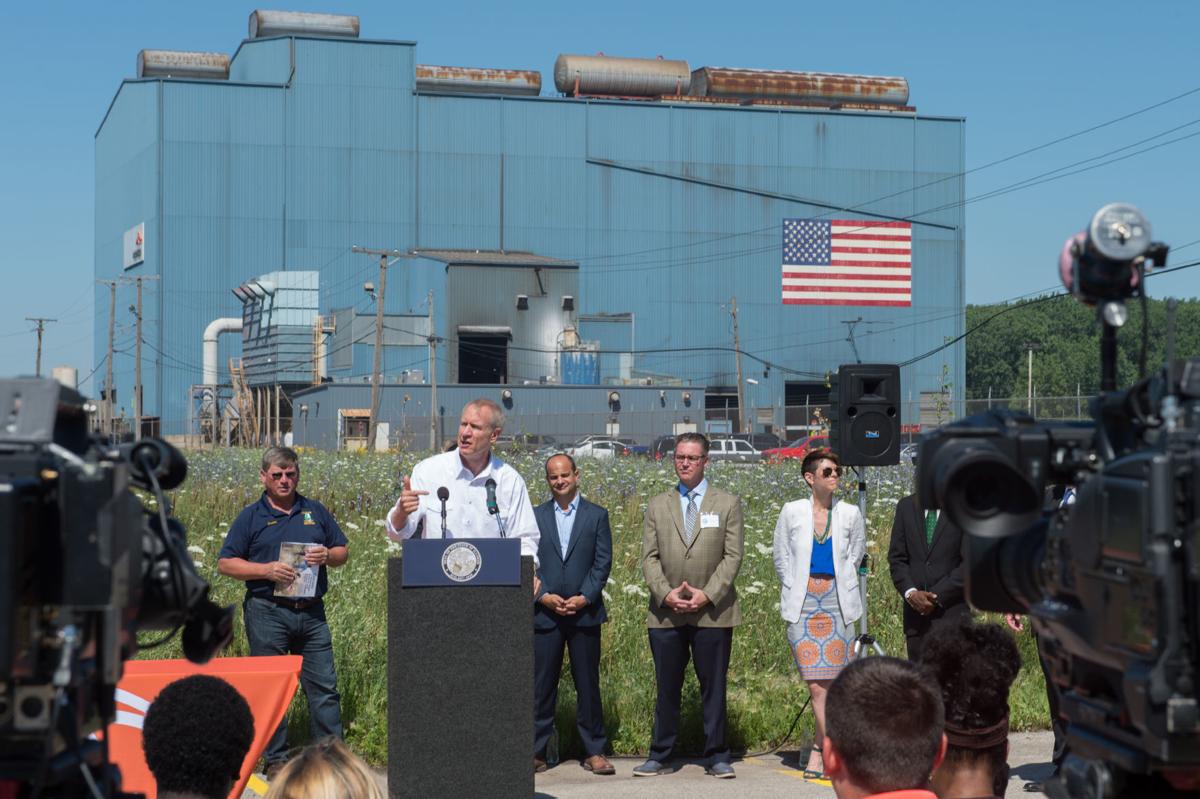 The Millennium Reserve started as a public-private partnership to redevelop Southeast Chicago and the Calumet Region in Illinois in 2012, but now it's a nonprofit that's seeking more Northwest Indiana partners.
"We seek to expand the partnership to foster a truly bi-state sustainable development collaborative," said Bill Steers, general manager of corporate responsibility and communications for ArcelorMittal Americas and chairman of the Millennium Reserve. "We know that the challenges and opportunities facing the entire Calumet Region don't stop at the state border. Our potential is greater when we address challenges together and enhance common opportunities."
The group, which includes ArcelorMittal and 37 south suburban communities, serves an area between Park Forest, Illinois to the west and LaPorte County to the east. Various groups are working together to transform the Southeast Chicago lakefront where the steel industry once thrived and Illinois's part of Calumet Region, such as by redeveloping brownfields and promoting the Pullman National Park.
Last week, Illinois Gov. Bruce Rauner visited ArcelorMittal Riverdale in Riverdale to announce the initiative – originally launched by his predecessor Pat Quinn – would become an independent nonprofit so it would be eligible for more grant funding and could get more private donations.
"Becoming an independent nonprofit will bring the partnership to the next level, better leveraging our current resources and working to attract additional funding partners," Steers said.
The group currently has nearly 60 partners, including ArcelorMittal, Calumet City, the Calumet Heritage Partnership, the Chicago Park District, the Chicago Southland Economic Development Corp., the Field Museum, Friends of the Cal-Sag Trail, the Wetlands Institute and South Suburban College in South Holland.
Millennium Reserve is now seeking out more partners across the state line in Indiana.
"We welcome the participation of all partners – agencies, organizations, programs and communities – that share our vision of transforming the Calumet region into an area recognized for its economic, environmental and cultural value," Steers said. "Our experience has shown that strong public-private partnerships can be instrumental in bringing together a variety of experienced, like-minded partners to leverage our collective resources around common goals for greater impact."
The group's many goals include making Lake Calumet open to the public, building an intercollegiate rowing center in Blue Island, developing a work plan for industrial jobs, and improving trails throughout the Calumet area. Another big goal is to communicate Region assets like the Cal-Sag Trail and the lakefront.
The business news you need
With a weekly newsletter looking back at local history.