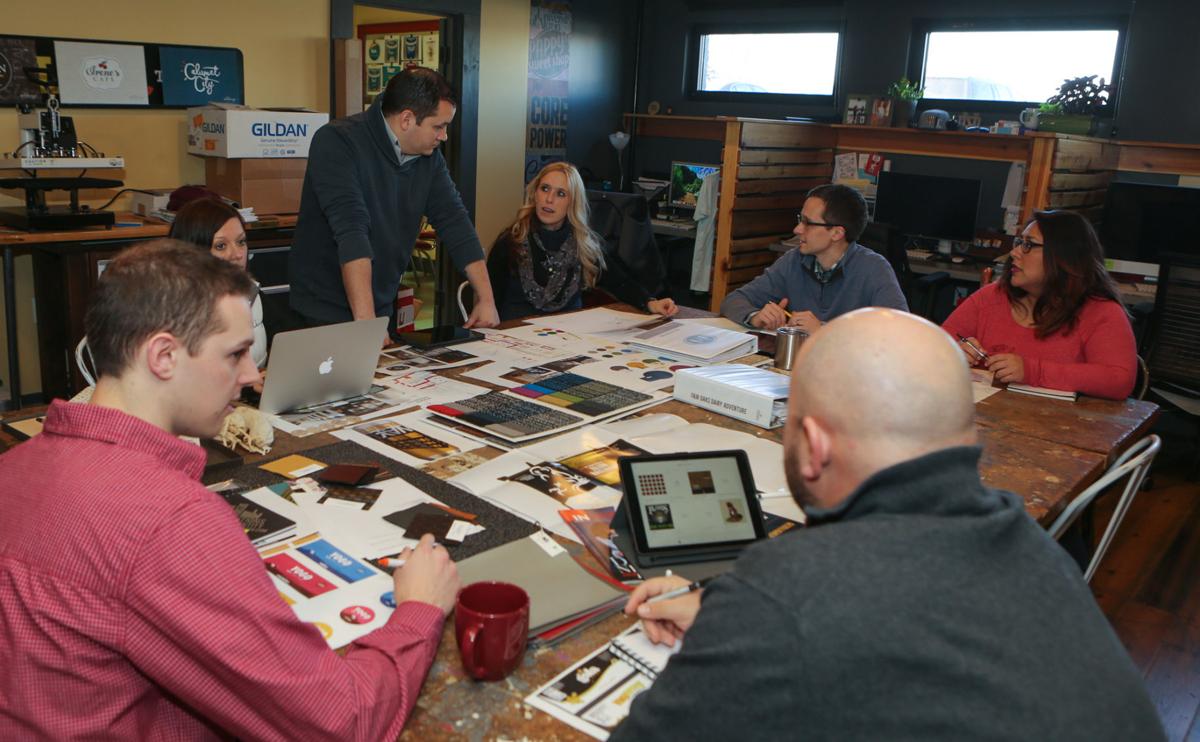 Mixdesign Inc., a branding, interior and experience design company founded in 2002, is moving from its home in the old Scherwood Music Building on U.S. 30 in Schererville, which it's occupied for the past six years.
The company is expanding into a larger space 5 miles east on U.S. 231 in Hebron so it can expand its design-build operation. It's taking over a former 16,000-square-foot church in Porter County that will be renovated to include house design space, a large showroom and an expanded wood and building shop.
It's tripling the build shop size in its new digs.
"Mixdesign will be growing its design-build capabilities, expanding offerings in the technology arena and offering more services in the play-base, interior and experience design sector," said Michaline Tomich, founder and CEO of Mixdesign. "The design of the new location will be a nod to our agriculture and play-based clientele while showcasing new services in technology and mobile experiences."
Mixdesign wanted a larger and more flexible creative space, but it also doubled its amount of rentable space for special events. The chic, eclectic industrial space can be rented out for fundraisers and corporate events for up to 300 people.
"It's exciting that we can service clients coming from Chicago or Indianapolis by being only five minutes from Interstate 65," Tomich said. "The value and space we are gaining is unmatched and the opportunity to grow our mobile experiences, design-build, technology offerings and showroom is an added asset for the company."
The company has been working to buy the vacant church since last fall and hopes to move in late this year. For now, its employees have been working from home.
"Hebron has welcomed us with open arms. The small-town personality and charm is refreshing and perfect for Mixdesign," she said. "With so many agriculture and national clients we loved the idea of being located slightly more rural. It also allows us to create a truly unique client experience."
Mixdesign has handled rebranding campaigns for the city of Whiting, Cedar Lake, Calumet City, VonTobel and Schilling Lumber. Its design work includes The Dairy Adventure at Fair Oaks Farms, Texas Farm Bureau Mobile Farm Experience and the Dairy Adventure at the Wisconsin State Fair.
Gallery: Fair Oaks Farm Baconfest