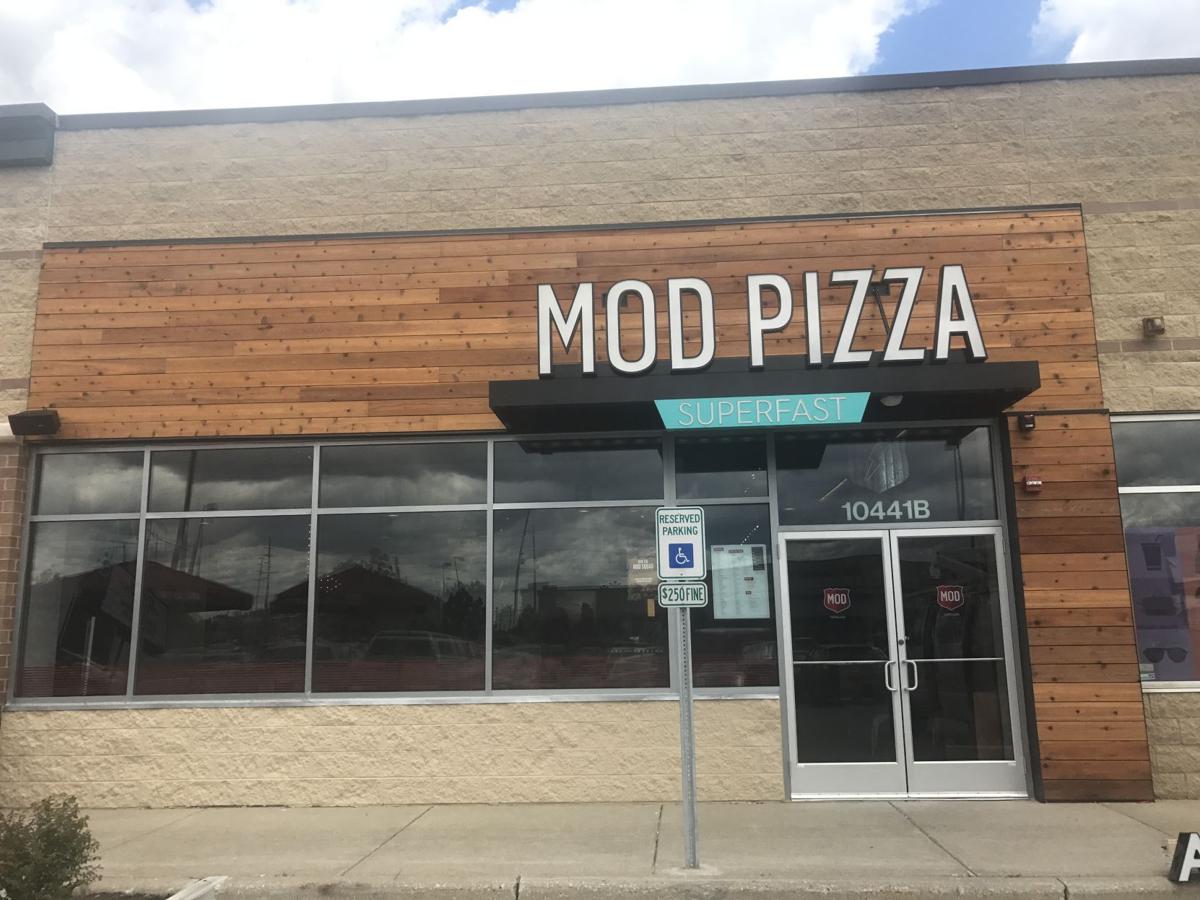 MOD Pizza has brought its "superfast custom artisan-style pizzas" to a new Highland restaurant.
The Seattle-based fast-casual pizza restaurant opened at 10441B Indianapolis Blvd. in the Highland Grove Shopping Center, and it's a little more like a Chipotle than what people are used to at most Region pizzerias.
MOD is an acronym that stands for made on demand. Customers can build their own individual-sized pizzas by choosing from more than 30 different ingredients, including bacon, salami, Canadian bacon, feta, artichokes, arugula, asparagus, whole garlic cloves and "sri-rancha" sauce.
The price is $7.87 no matter how many toppings a customer orders.
A worker slides the assembled pizza into a flaming 800-degree oven, which cooks it in about three minutes.
Customers also can order pizzas off a menu, such as The Crosby, which features roasted asparagus, mild sausage, house-made red sauce, mozzarella and a fig glaze. 
MOD Pizza has expanded its "Chipotle of pizza" concept to more than 200 locations across the county since it was founded nine years ago, including across the Chicago area in Bloomingdale, Deerfield, Skokie, Glenview, Naperville and Orland Park.
The new Highland restaurant in a strip mall in front of Target employs about 30 workers.
"We are focused on creating a workplace where individual spirits are celebrated, and our teams are empowered to go above and beyond to care for our customers," MOD Vice President of People Megan Hansen said in a news release.
The pizzeria, which has a bright contemporary interior, also serves hand-tossed salads, handspun milkshakes, house-made lemonades, local craft beers and wine.
MOD Pizza is open from 10:30 a.m. to 10 p.m. Sunday through Thursday, and from 10:30 a.m. to 11 p.m. Friday and Saturday.
For more information, call (219) 301-7915.