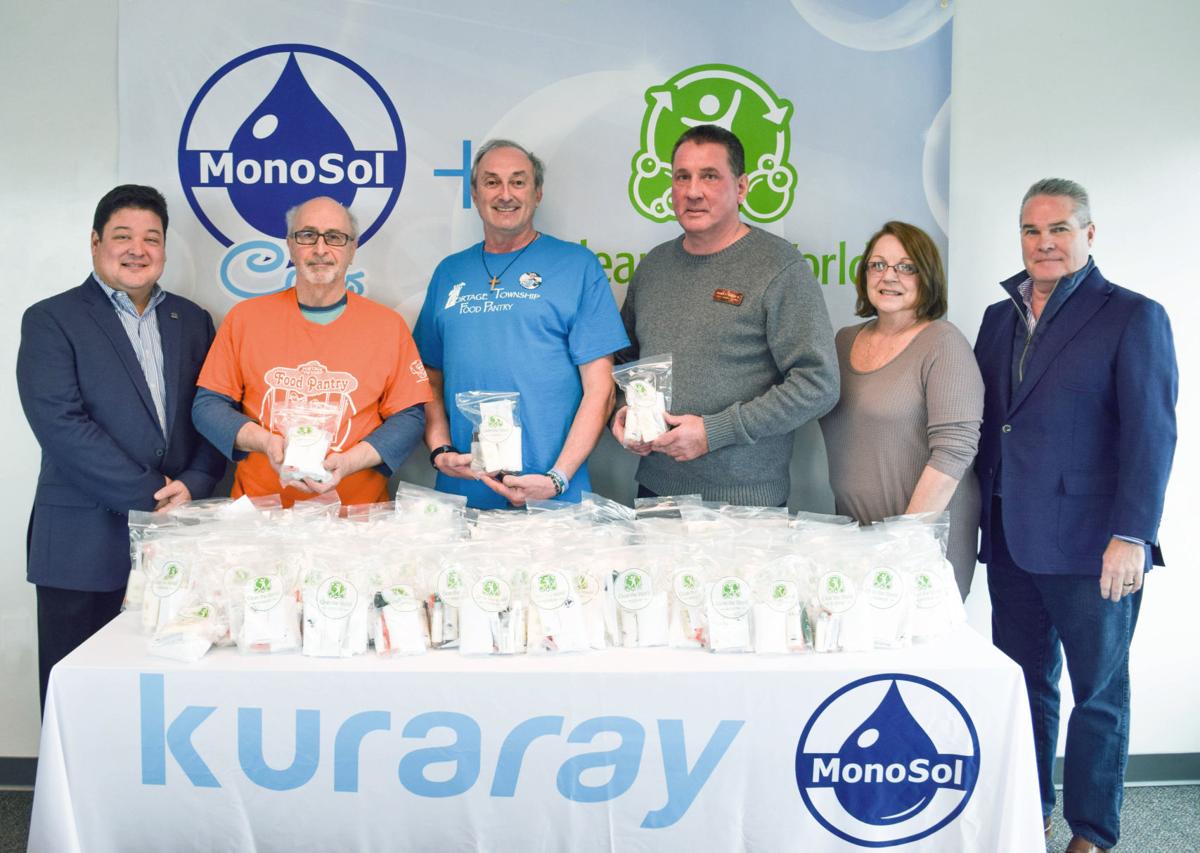 Merrillville-based MonoSol recently partnered with Clean the World to host pack-a-thons at several of its facilities. Employees packed 1,000 hygiene kits that will be donated to local charities during events at Monosol's corporate headquarters in Merrillville and its water-soluble film manufacturing plants in Portage and LaPorte as well as its facility in the United Kingdom.
Clean the World is a nonprofit enterprise that distributes recycled soaps and hygiene products from hotels to at-risk families.
"This is our third year participating in the Pack-a-Thon for Clean the World," said MonoSol President and CEO Scott Bening. "Our continued effort to dedicate our time to serve those in need reflects who we are as a company."
The kits were provided to the Ross Township Food Pantry in Merrillville, Portage Township Food Pantry, Pax Center in LaPorte and Maggs Day Centre in Worcester, England.
Monosol, founded in 1953 and headquartered in Merrillville, is a division of the Tokyo-based chemical company Kuraray.