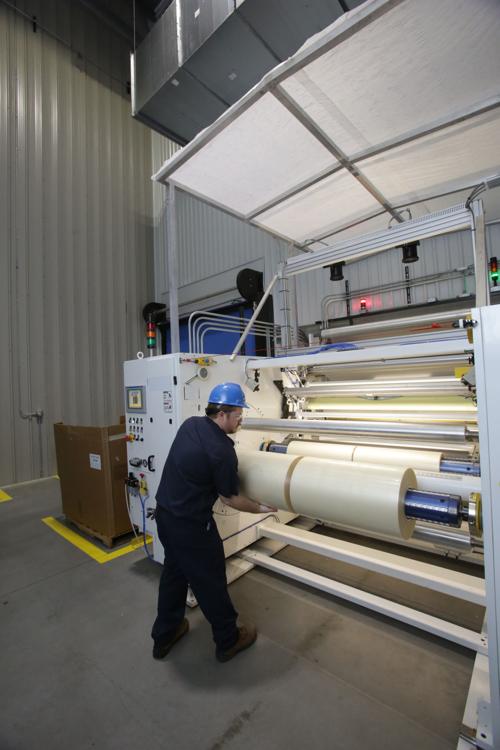 Merrillville-based MonoSol will build a new factory in Poland to meet growing global demand and will expand production capacity at its newly built plant in Lebanon in downstate Indiana.
The company, a division of the multinational specialty chemical company Kuraray that's based in Tokyo, makes water-soluble and biodegradable films, including for the wildly popular Tide Pods and the various dishwater detergents.
"The need for environmentally friendly solutions is growing at a rapid rate as companies across the globe take on the challenge to make everyday products simpler, safer and more sustainable," MonoSol President and CEO Scott Bening said. "Kuraray's continued commitment and investment in our customers' future will allow us to transform brands globally and at an unmatched capacity."
MonoSol will build a new plant in Ujazd in the Katowice Special Economic Zone in Poland, where it will employ 90 workers. The company said the location gives it access to key customers and was driven by strong growth of dissolvable single-unit laundry and dish detergent pouches in continental Europe. 
The company said a manufacturing operation in continental Europe will shorten shipping times and "reduce risks and costs associated with trade uncertainty" given global trade wars and Brexit. MonoSol has a production plant in Hartlebury, England, which will continue to serve both Europe and global markets.
MonoSol already has sales, technical support and customer service teams scattered throughout Europe, including at the Kuraray Europe headquarters in Germany.
The company recently finished construction on its Lebanon plant outside Indianapolis, where it has hired its first round of employees and will eventually employ 90 workers. MonoSol is opting to install additional equipment that will double the plant's production capacity.
MonoSol also has two production facilities in Portage and one in LaPorte.